UPDATE 7/22/20: Davenport Police Chief Paul Sikorski and Special Agent in Charge Kristi Johnson from the FBI are expected to explain their partnership in the search for Breasia Terrell at 3 p.m. Wednesday, July 22, 2020.
There is now a $10,000 reward for information that could lead to information on Breasia's location or that could lead to an arrest.
Johnson said that agents from around the country were searching for 10-year-old Breasia Terrell of Davenport. She says the "number one goal" is to find the person who is responsible and bring that person to justice.
Breasia was reported missing July 10, after going to spend the previous night at an apartment with her half-brother and his father, 47-year-old Henry Dinkins.
When asked if the Terrell family has been cooperating with police, Sikorski said, "I think the cooperation level, that's something that may come out later on."
Sikorski emphasized the department is interviewing Breasia's relatives and thanked the community's assistance.
The AP contributed to this report.
UPDATE 7/20/2020: The Davenport Police Department held a briefing updating the community on the search for Breasia Terrell.
No arrests have yet been made related to Terrell's disappearance.
Henry Dinkins, a person of interest in the case, is set to appear in court next month for failing to register at his current address as a sex offender. Dinkins was convicted of sexual abuse involving a child when he was 17-years-old.
Dinkins currently faces no charges related to the Terrell's disappearance, but police say he may have information that could lead to her location. Dinkins was expected to appear later this week in court but waived his right to that hearing.
Davenport Police Cheif Paul Sikorski said the investigation is still focused on Scott and Clinton Counties.
"We're trying to find her," Sikorski said. "We all want to find her alive."
Family Resources is also offering to help support search efforts as well as Terrell's family.
"Collectively as a community, this is a trauma for all of us and this information about Breasia is front and center," Nicole Cisne-Durbin, President and CEO of Family Resources said. "So other kids, other parents are seeing this and may not know how to talk about it so we want to be of support to anyone who has been affected by this."
The organization is collecting donations for Terrell's family as well as sunscreen, masks and bug spray for search efforts.
Those who are interested in donating to Terrell's family can contact Family Resources at 866-921-3354.
UPDATE 7/15/2020, 2:15 a.m. An AMBER Alert was issued in the state of Iowa for missing Breasia Terrell, a 10-year-old girl from Davenport. Terrell was last seen Friday, July 10, 2020.
Davenport Police identified Henry E. Dinkins as a person of interest in this case on Tuesday, July 14. In the AMBER Alert, he's listed as an "abductor." Police have not shared any charges against Dinkins in this case.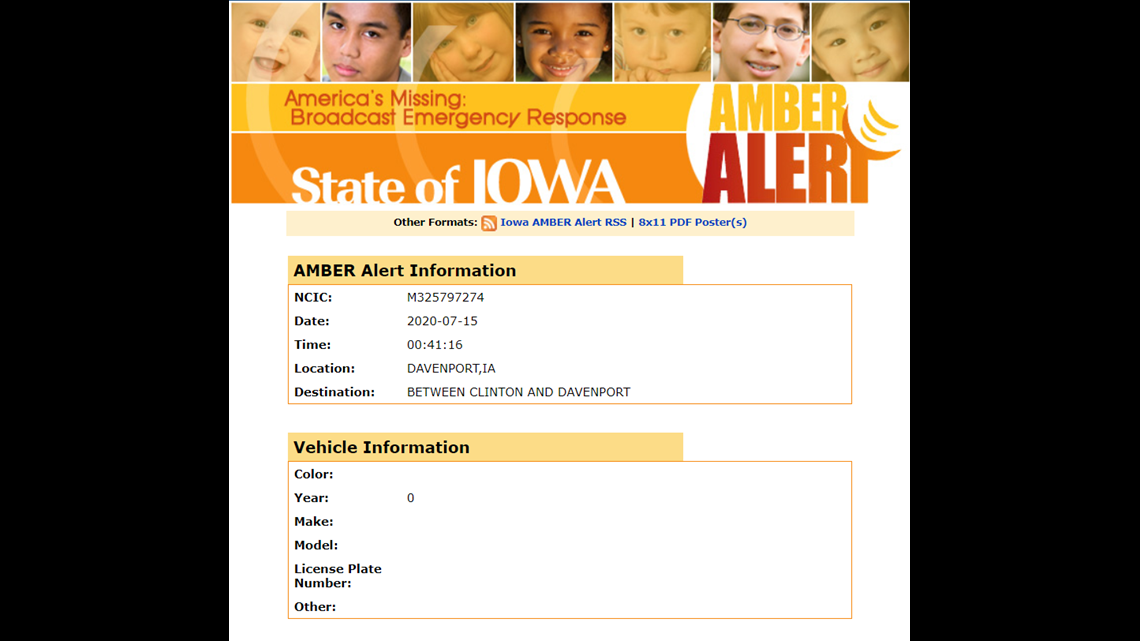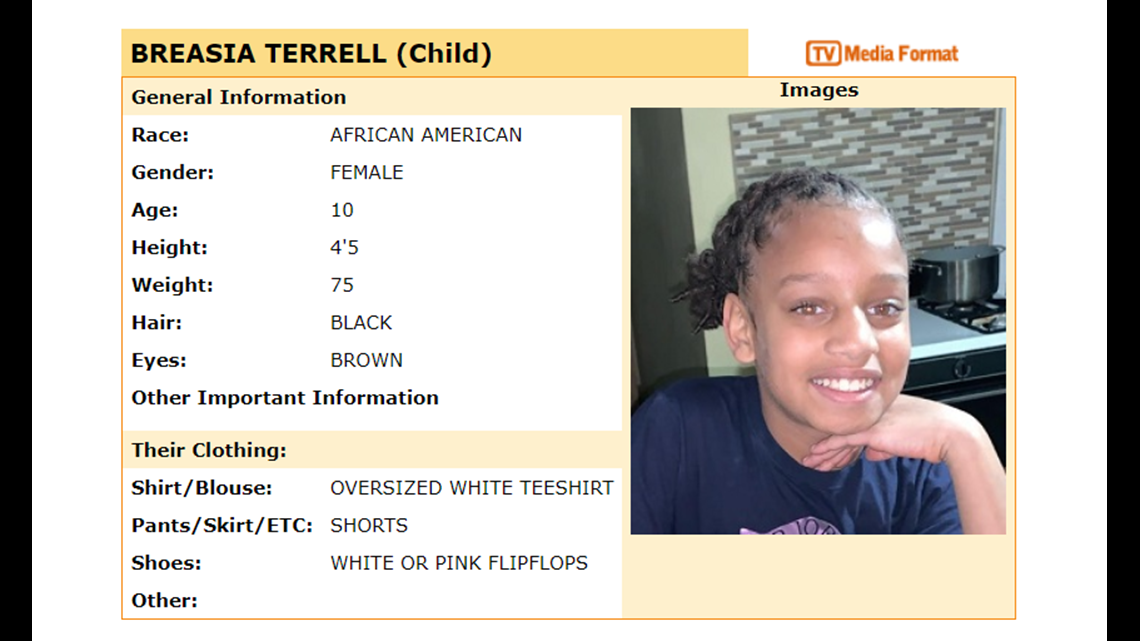 Henry E. Dinkins, 47, is being called a 'person of interest' who may have information or has certain "characteristics that merit further attention by our investigators," Davenport Police Chief Paul Sikorski said in a press conference Tuesday, July 14.
Sikorski asked the public about Dinkins' whereabouts in the Quad Cities from 10 p.m. Thursday, July 9 to noon Friday, July 10. Dinkins is known to have connections to the Clinton and Camanche, Iowa areas as well.
Those with information about Dinkins are asked to call 9-1-1.
"A person of interest is different than a named suspect," Sikorski said. "A person of interest is someone who has not been arrested or formally charged in this case."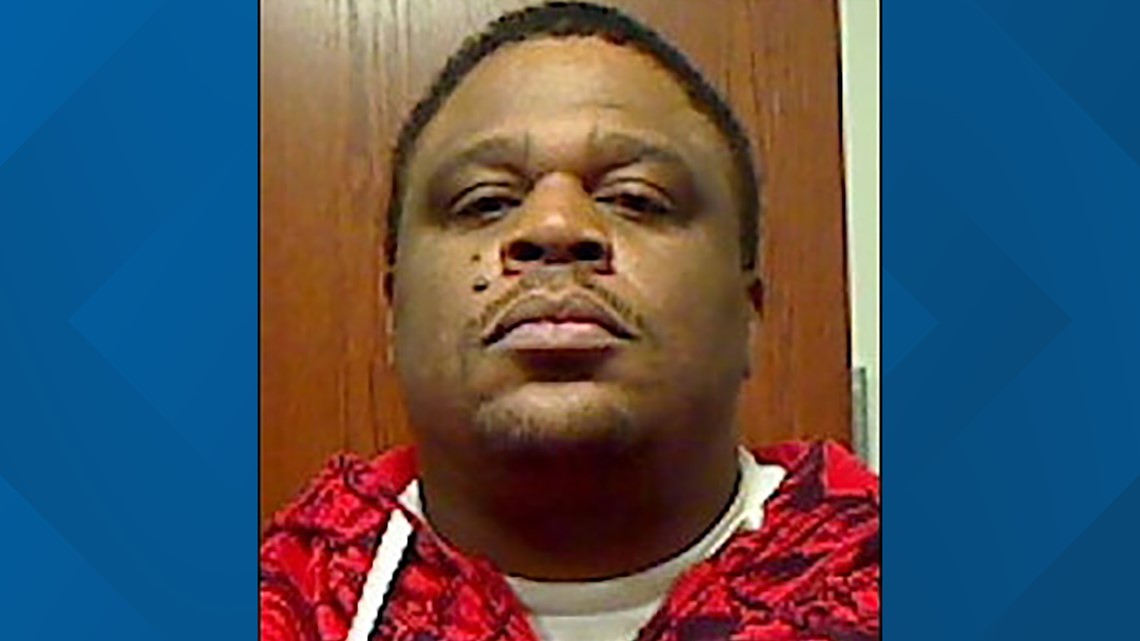 Dinkins is associated with at least three vehicles: a 2007 Maroon Chevy Impala, 2012 Black Chevy Camaro, and a 1980's Kings Highway motorhome which are all in the custody of investigators.
Vehicles associated with Henry Dinkins, a person of interest in the disappearance of Breasia Terrell
"There's a lot of family members up here that are hurting," Skiorski said.
"We as a police department, this family, our community, needs help. We need help with information so we can find Breasia. We will continue to work feverishly to find her and bring her home."