After a loud night of showers and storms for our southern hometowns, it is very nice to see the healthy amounts of rain that those towns received! Anywhere from 2 to 4 inches of rainfall reported for areas south of I-80!
Good news is we will get a break from those showers and storms as we head through your Saturday. Temperatures still going to stay hot with highs in the low 90s. More comfortable air will set in for our northern hometowns, but don't get used to it because humid conditions quickly return for Sunday.
With the muggy air Sunday and the warm temperatures, a warm front will continue to push through and that will return the chance of showers and storms. All of our hometowns lie within a now level 2 out of 5 risk. Strong storms are possible for all of us, especially by the late afternoon and evening hours of Sunday. Stay tuned!
We will be quiet to start out the new workweek and cooler with highs in the 70s for Monday and Tuesday. We will rebound to near normal highs by the middle of next week and return chances of showers and storms
-Meteorologist Morgan Strackbein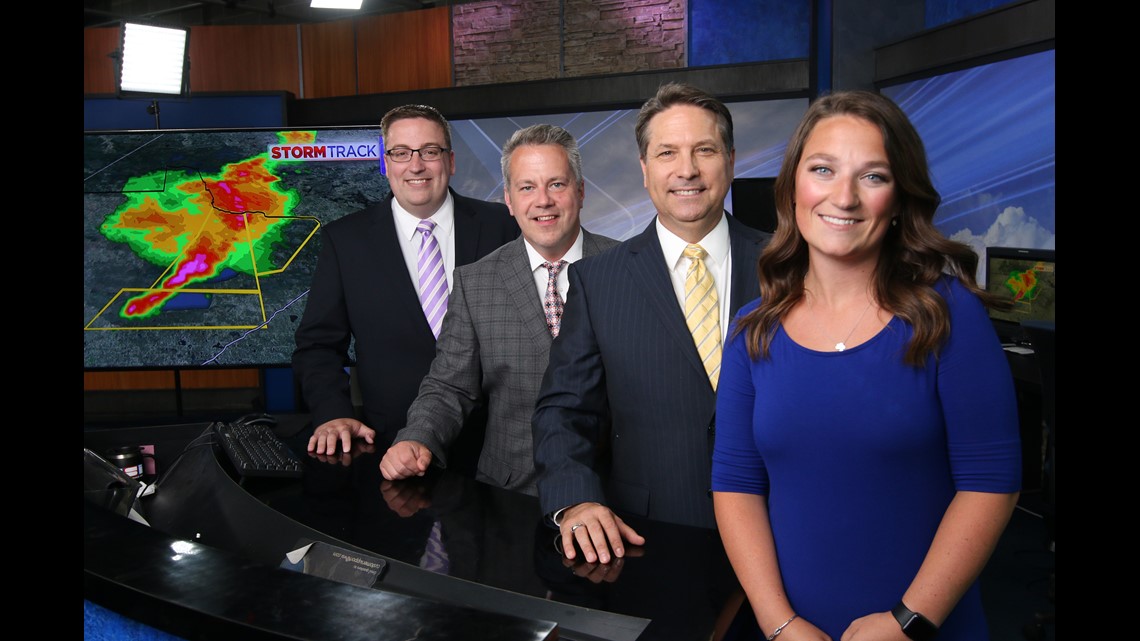 Follow the StormTrack 8 weather team on social media: