Just like yesterday, clouds in the morning have given way to some sunshine this afternoon. The only difference has been the temperatures as a much cooler breeze out of the north at 10-20 mph will allow daytime highs to top in the 40s.
This will lead to a colder night with overnight lows dropping around the 30-degree mark.
We'll turn our weather around in a big way starting tomorrow with a major jump in temperatures followed by the threat for severe weather. Thursday, during the day will be dry as gusty south winds approaching 30 mph will climb temperatures in the 60s!
By Thursday night, a warm front associated with a developing storm system will move from south to north resulting in a few scattered showers and possibly an isolated non-severe thunderstorm.
By Friday, a dynamically driven area of low pressure will strengthen even more, soaring temperatures around the 70-degree mark which includes added humidity! Combined with a steady amount of storm energy and decent shearing, the risk of severe weather remains enhanced across the area. A 3 out of 5 risk of severe weather still exist with the main threats being damaging winds and a couple of tornadoes.
Still focused between 3-8 pm for a broken line of these storms to race quickly from west to east across eastern Iowa and Northwest Illinois. Right now, I'm looking at around 5pm to cross the Mississippi River. Where the best location for seeing tornadoes in the area will be a bit more fine-tuned by tomorrow.
The weekend will start off wind chilly with a few snowflakes early and highs in the 40s Saturday before we quickly turn it around Sunday with highs in the 60s under mostly sunny skies.
-Chief meteorologist James Zahara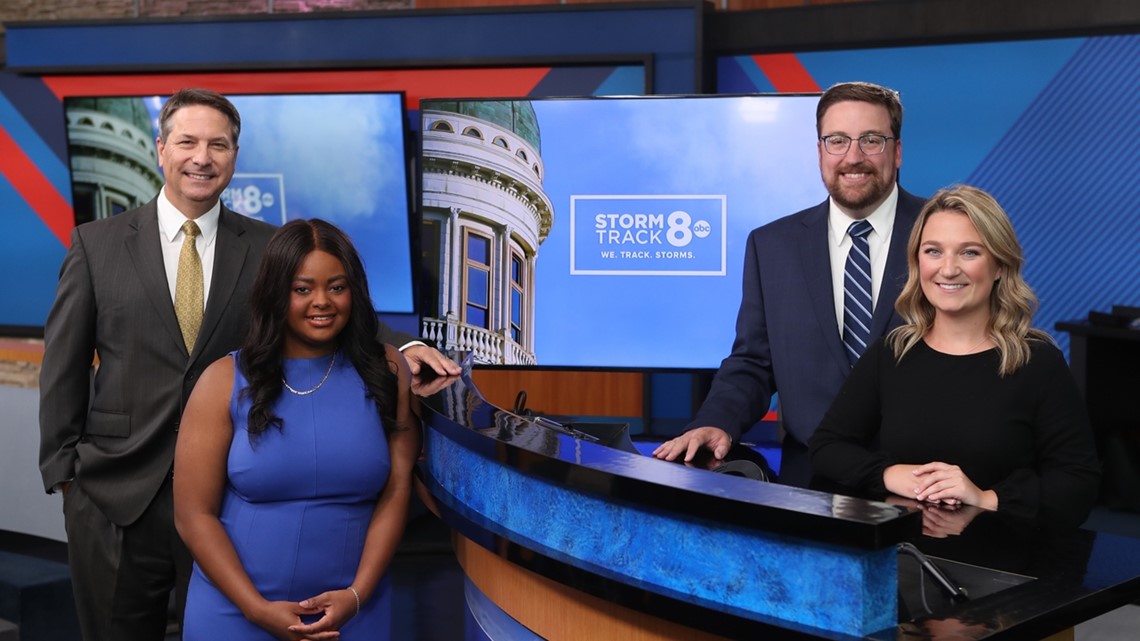 Follow the StormTrack8 weather team on social media: