MOLINE, Ill — Good Morning, Quad Cities!
We're tracking a few areas of rain on the radar this morning, especially northwest of the metro. This area of rain will continue working southeast through the morning hours with all of the rain expected to exit our region by the early afternoon. Rainfall amounts of up to a quarter of an inch remain likely for many of us.
Gusty winds will filter in this afternoon behind the rain. That combined with highs only in the middle 40s will make for quite a raw day. Overnight, clouds will begin to clear out as temperatures fall into the upper 20s.
Monday will start yet another warming trend as south winds return to the region. That combined with sunshine will push highs into the lower 50s. Another storm system enters the Midwest Tuesday, pulling to the north of our region. In response, an even stronger south wind develops here by Tuesday afternoon pushing highs into the upper 50s. We'll track a few showers by Tuesday evening ahead of an Arctic front that will drop temperatures down to the 30s for highs Wednesday.
This next cold shot doesn't stick around long. We'll be back in the 50s again by Friday and even parts of next weekend with a few showers returning by next Sunday.
-Meteorologist Andrew Stutzke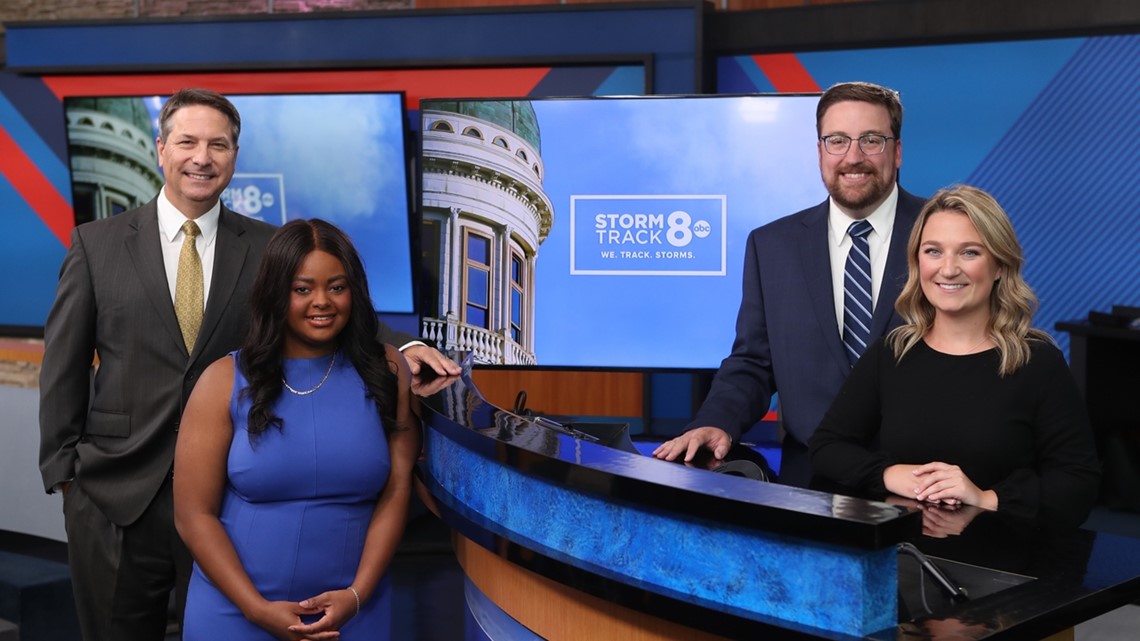 Follow the StormTrack8 weather team on social media: