MOLINE, Ill — Good morning, Quad Cities!
More of the same weather-wise is expected for us today with mostly sunny skies and temperatures returning to the upper 80s/lower 90s. With the added humidity, feels like temperatures will also rise into the lower and middle 90s. The big difference today will be the wind which will increase out of the southwest at 15 to 20 mph providing some relief if you can find shade.
Clouds will be increasing later tonight as a cold front tracks into the region. We'll remain dry up until about sunrise Friday morning as temperatures stay steady near 70.
Scattered showers and a few thunderstorms are likey for areas along and north of I80 Friday morning, especially between 6 am and 11 am. By the noon hour, the rain will push off to the east and reveal a partly cloudy sky. We'll also have cooler temperatures and lower levels of humidity with highs hitting the lower 80s.
That lower humidity will stick around for a good chunk of the upcoming weekend. A mix of clouds and sunshine can be expected Saturday and Sunday with highs in the upper 80s to near 90.
Next week still looks awfully active with near-daily rounds of showers and storms at times. The timing of these will have to be fine-tuned as we get closer to early next week. It will definitely provide our best opportunity for another round of much-needed rainfall.
-Meteorologist Andrew Stutzke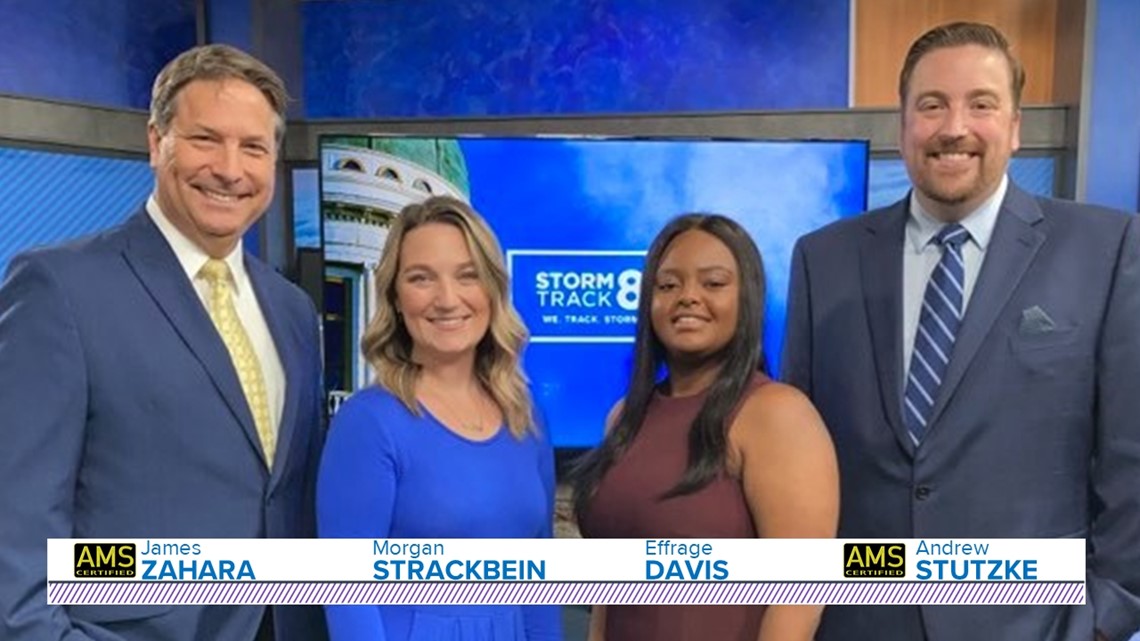 Follow the StormTrack8 weather team on social media: