A beauty of a day it has turned out to be so far with mostly sunny skies and highs expected to top around 80 degrees!
A pleasantly cool night will be on tap with the mercury dropping around the upper 50s with even some spots a few degrees cooler!
Bright skies and little humidity will extend right through Thursday with only the temperatures showing the biggest change as readings warm in the low to mid 80s.
Clouds will slowly be on the increase starting Friday as out next weather system is still on track to arrive by the upcoming weekend. Right now, I'm seeing a couple of waves of showers and thunderstorms for the area with the first possibly arriving as early as Friday night with the next wave and better coverage on tap for later Saturday. Sunday we'll see more clouds than sun, but on the dry side. So, not a total washout for upcoming weekend plans. We're still a few days off so the timing of this activity will be fine-tuned in the coming days.
-Chief meteorologist James Zahara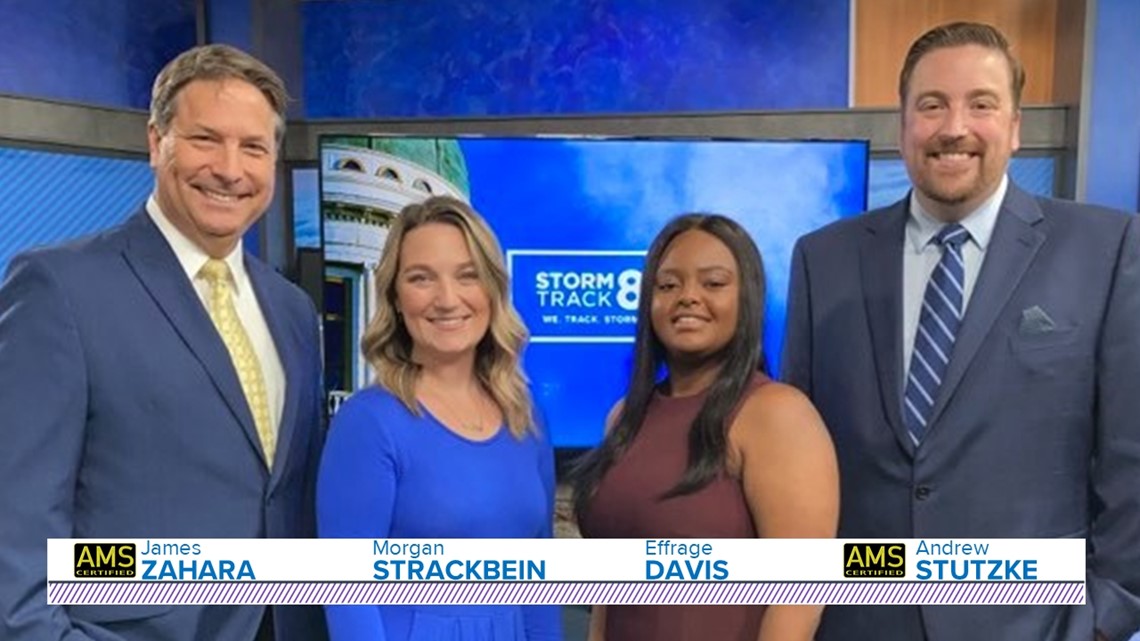 Follow the StormTrack8 weather team on social media: