MOLINE, Ill — Cloudy skies to kick off our Tuesday morning, but the rain will remain at bay, at least through the daylight hours. Despite the lack of sunshine expected today, we will see high temperatures rise into the upper 60s and lower 70s.
Later tonight widespread rain and a few thunderstorms will work up from the south. Some good downpours will be likely with this activity through the morning commute on Wednesday. Really, the most widespread rain will be during the morning commute with activity becoming more scattered into the late morning and early afternoon.
There are a few ingredients at play Wednesday afternoon that could produce an isolated strong to severe storm, especially on the Illinois side of the Mississippi River. Strong, damaging wind gusts and an isolated tornado will be possible between 3 and 7 pm. We'll continue to track this threat closely.
After wrapping up some showers Thursday afternoon, the pattern will calm down and warm up significantly by the upcoming Memorial Day weekend. We'll see the 80s by Saturday followed by 90s for Memorial Day with some humidity.
Storm chances have been trimmed to just Memorial Day itself and even then they appear to be widely scattered.
-Meteorologist Andrew Stutzke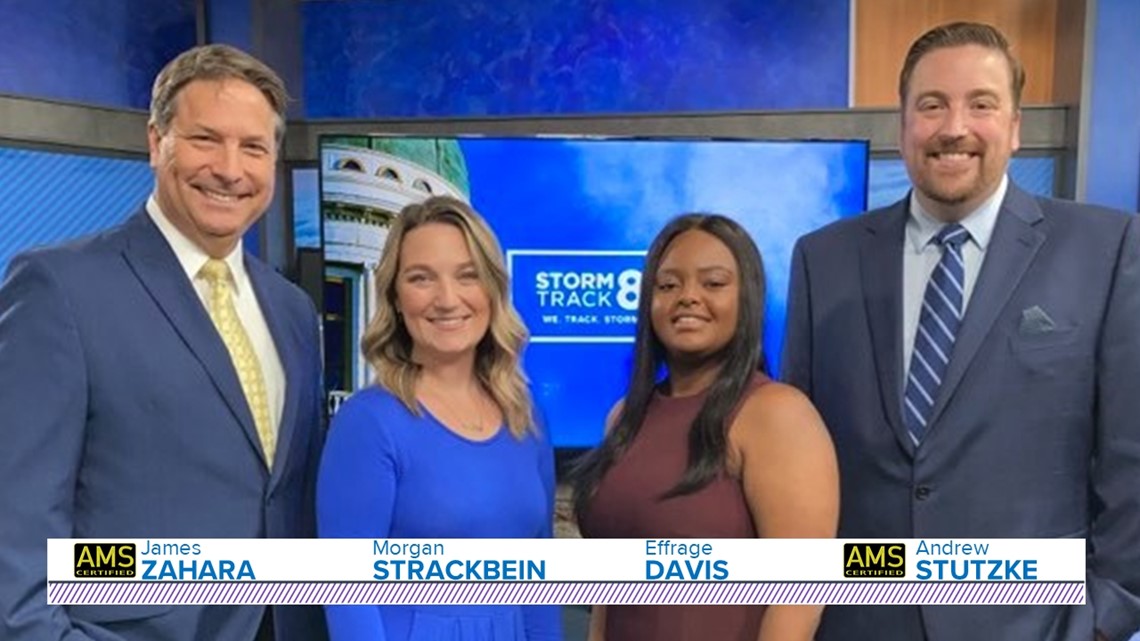 Follow the StormTrack 8 weather team on social media: