News 8's Shelby Kluver and Hy-Vee Registered Dietician Nina Struss show you how to bake some delicious muffin tops for a protein-filled breakfast or snack.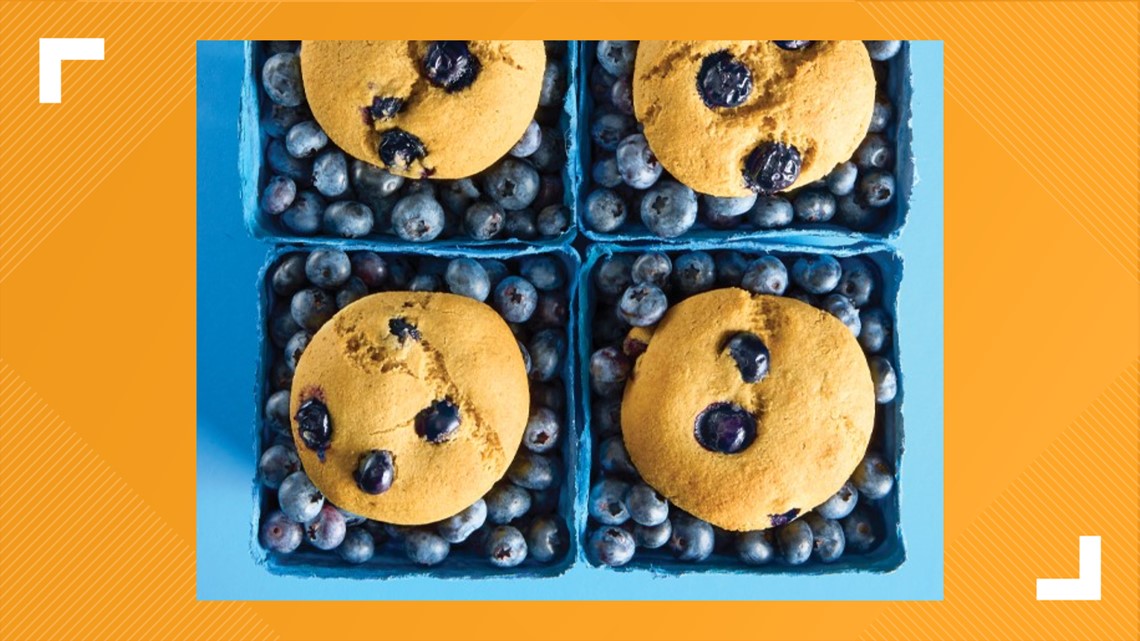 All you need:
2 cups Kodiak Cakes OR Full Circle high protein pancake and waffle mix

½ cup Performance Inspired blueberry protein-whey powder

2 tsp Hy-Vee baking powder

1 tsp Hy-Vee baking soda

1 Hy-Vee large egg

2 medium bananas, ripe and mashed

1/3 cup granulated coconut sugar

1 cup fresh blueberries, or frozen, thawed
All you do:
Preheat oven to 375 degrees. Whisk together pancake and waffle mix, protein powder, baking powder, and baking soda in a large bowl. 

Whisk together egg, mashed bananas, and coconut sugar in another bowl. Stir into pancake and protein powder mixture. Fold in blueberries.





Drop dough 2 inches apart onto parchment-lined baking sheets using a 2-inch scoop. Bake for 8 to 10 minutes or until golden. Cool on a wire cooling rack before serving.
More Meal Prep Monday recipes
Watch more Meal Prep Monday segments on News 8's YouTube channel