MOLINE, Ill. — The Quad Cities COVID-19 Coalition discussed Pfizer vaccine booster doses and provided a virus update during a virtual briefing Friday, Sept. 24.
The briefing, led by Scott County Health Department Medical Director Dr. Louis Katz and Rock Island County Health Department Administrator Nita Ludwig, took place Friday morning via Zoom.
Rock Island County announced today that it has lost 351 people to COVID-19 since the start of the pandemic. Most of those that have died from the virus have not been vaccinated, County Health CEO Janet Hill said.
Across the river, Scott County has reported nearly 270 deaths due to the virus as of Friday. The county's 14-day moving average, as of Sept. 23, was 40 COVID-19 cases per 100,000 people, Katz said, beyond what it was in the spring.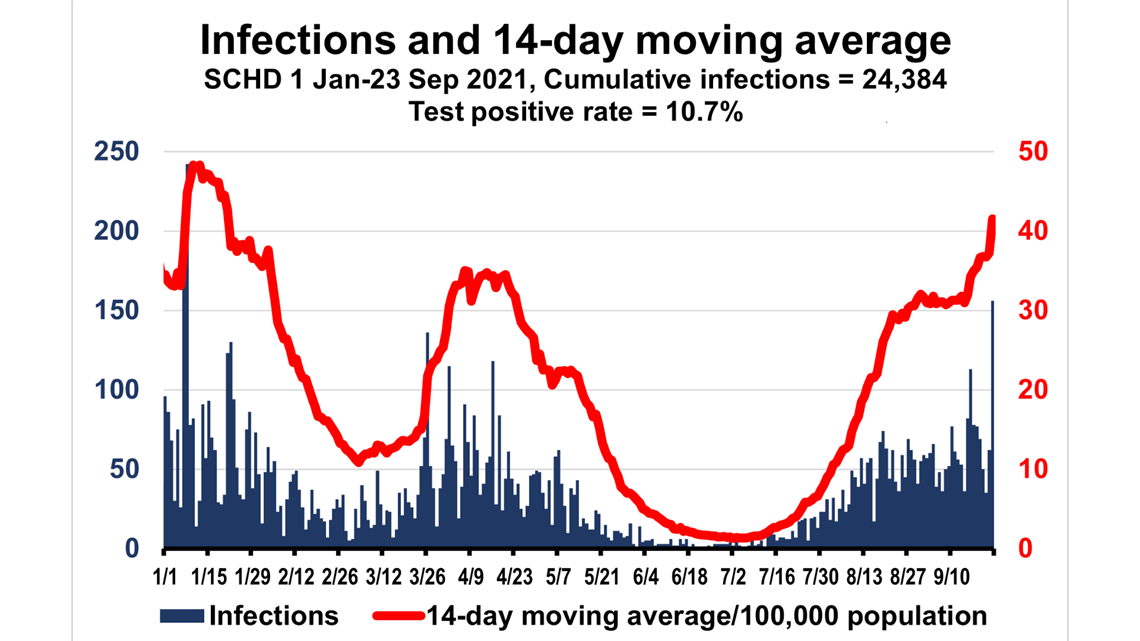 To address the raising trend of COVID-19 cases and deaths nationwide, the FDA authorized Pfizer booster doses on Wednesday for Americans 65 or older, people with underlying health conditions and those in frontline jobs that put them at high-risk for COVID-19. Boosters will be administered six months out from your last shot.
Katz emphasized during the briefing that, though the Centers for Disease Control and Prevention recommended boosters for those 65 and older or those 50-64 with high-risk conditions, getting boosted is not an urgent issue. Receiving the initial series of doses - which have shown to be highly effective at preventing serious illness - and adhering to indoor masking and physical distancing are much more critical to slowing the spread of the virus.
"While we get all the final recommendations from CDC and set up whatever programs we need, people need to be a little bit patient, this is not an urgent issue," he said.
Katz called it a proactive decision.
Katz also explained that booster shots for the Moderna and Johnson & Johnson vaccines are not yet recommended because the data on the status of their protection is still developing in real time.
The Rock Island County Health Department offers a no-appointment-necessary Pfizer vaccine clinic every Friday, from 9 a.m. to 12 p.m. and 1 to 4 p.m., at its office, located at 2112 25th Ave. Ludwig said they are ready to begin administering booster shots to patients now that the Illinois Department of Public Health adopted the CDC's new recommendations. The Moderna and Johnson & Johnson vaccines are also available every Tuesday from 9 a.m. to 12 p.m. and 1 to 4 p.m.
Stream the full QC COVID-19 Coalition briefing here: