MOLINE, Ill. — As if baked potatoes weren't easy enough, our partners at Hy-Vee have come up with an even easier recipe to keep everyone happy and full.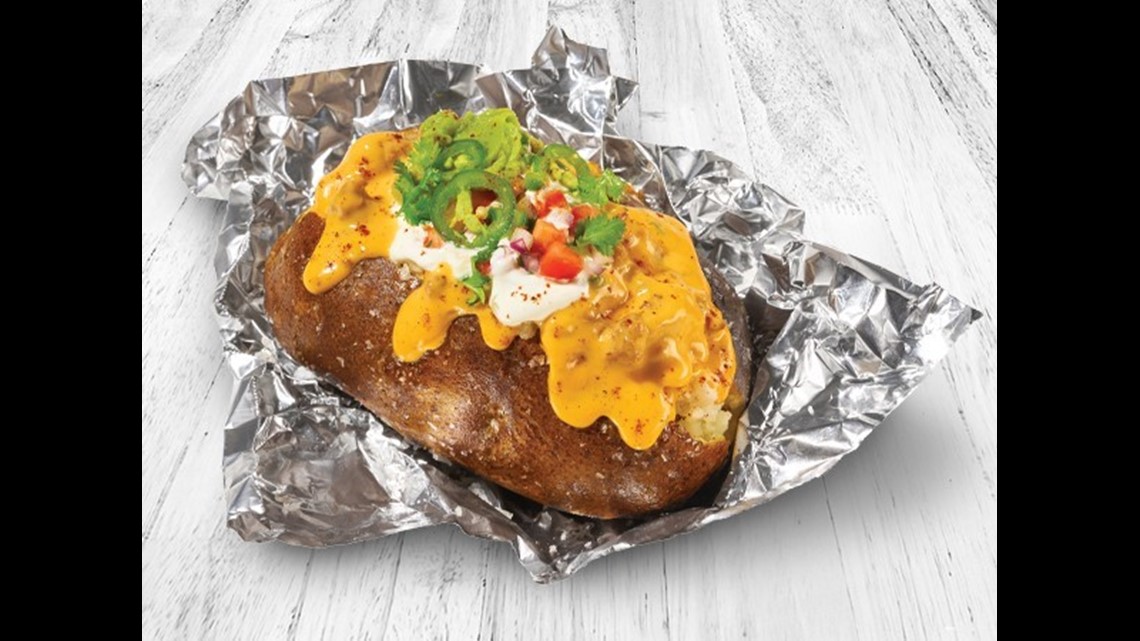 Slow Cooker Baked Potatoes
5 large russet potatoes, scrubbed
Vegetable shortening
Kosher salt
Hy-Vee Canned Chili with Beans
Desired toppers: sour cream, guacamole, Hy-Vee pico de gallo, jalapeno pepper slices, melted or shredded cheese, cilantro, sliced tomatoes or onions
Prick potatoes with a fork several times. Rub potatoes with shortening; sprinkle with kosher salt and wrap in foil. Place potatoes in a 4 to 5-quart slow cooker. Cover and cook on HIGH for 4-1/2 to 5 hours or on LOW for 7-1/2 to 8 hours or until potatoes are tender. Unwrap potatoes and cut slits in top and use a fork to loosen the flesh. Top with chili and desired toppings.