MOLINE, Ill. — Thanks to some generous spring rains in the last several weeks, the drought situation is steadily improving in the Quad Cities. As of the latest drought monitor update, released on Thursday, April 28, the entire Quad Cities region is now completely out of moderate drought status, with areas north of I80 sitting in abnormally dry conditions.
More generous rainfall is expected in the next week through the first full week of May which will also improve the current situation for many of our hometowns. Don't get too comfortable yet, though. There are signs that we could reenter drought conditions this upcoming summer.
Rainfall in the spring is more widespread and often times more heavy compared to rainfall in the summer. The biggest reason? The upper-level wind pattern as we've talked about in previous Storm Track 8 University lessons, is much more favorable for widespread, soaking rains in the spring and fall seasons thanks to bigger changes in temperature over shorter distances. In the summer, these winds become much lighter as the jet stream shifts further to the north. That leaves less forcing, or upward motion for organized storm systems to develop widespread rains.
Scattered coverage of rain in the form of thunderstorms is the primary moisture source during the peak summer months. That type of rain can be much less widespread in nature.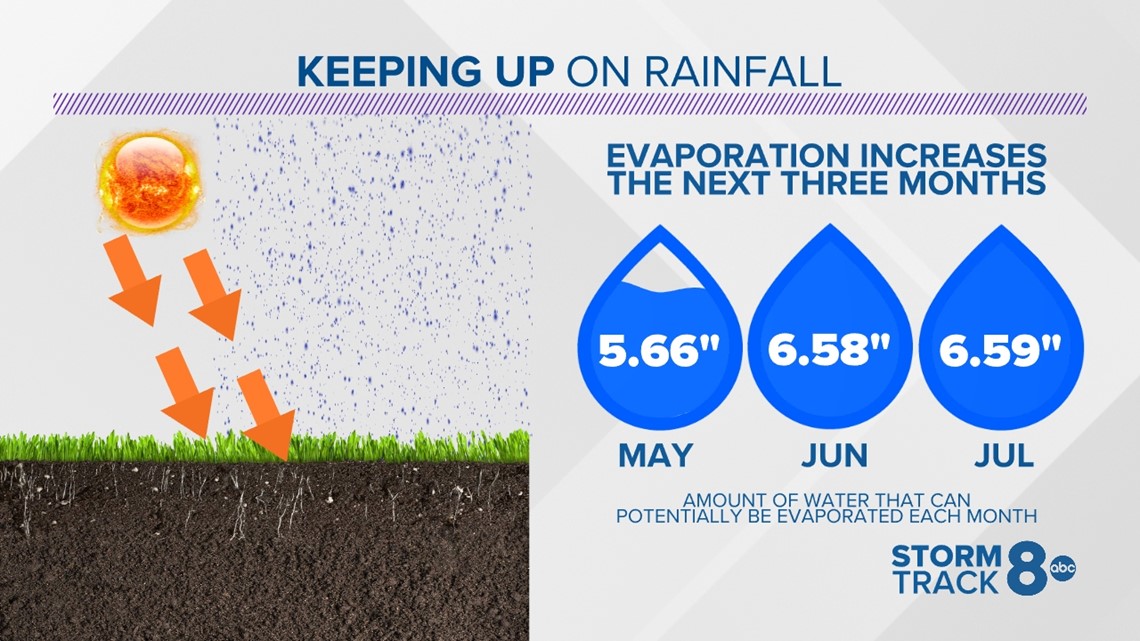 Another feature to consider is evaporation rates. These dramatically increase during the spring and summer months as the angle of the sun continues to increase. Once we reach June and July, the sun's energy is capable of evaporating up to a quarter of an inch of water per day out of the topsoil. That's when it becomes crucial that we keep up on our moisture levels during this time period.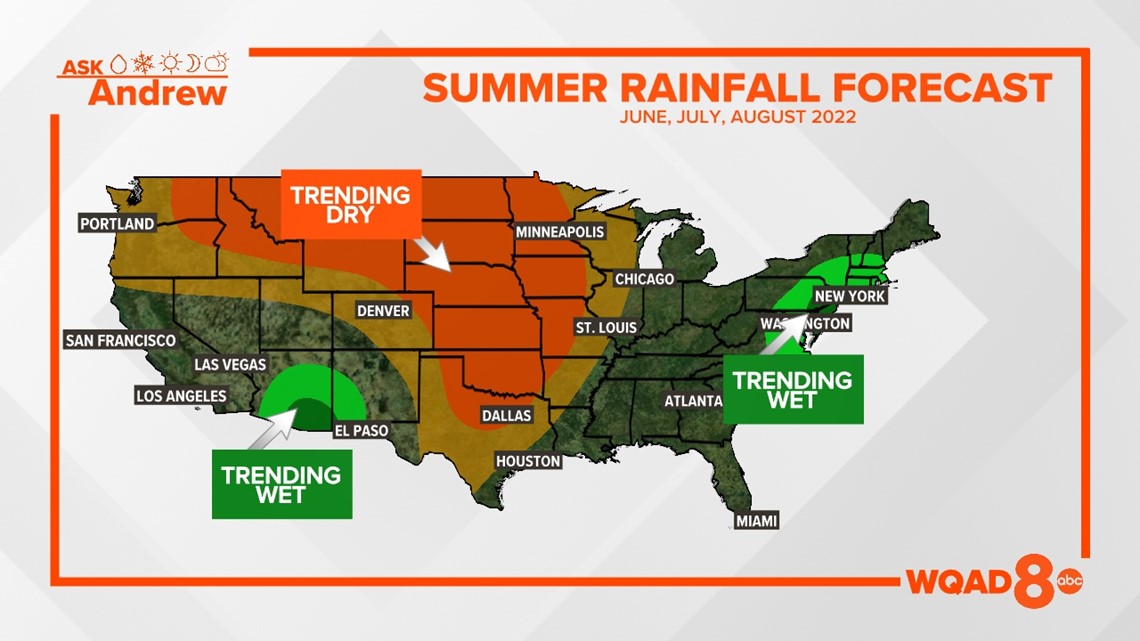 The long-range outlook continues to show a slight tendency towards drier than normal conditions heading into June through August of this year. Severe drought-stricken areas to our west will likely not see much relief in this type of pattern. Meanwhile, the southwest and northeast are trending wetter than normal for the upcoming summer.
Of course, landfalling tropical systems can have a substantial impact on this forecast, too. That's something we'll be tracking in the months ahead.
Have a question you would like me to answer in a future Ask Andrew segment? Click here to submit it!