MOLINE, Ill. — Winter's last grip always seems the strongest, and snow is no surprise here in the Quad Cities despite a warmer temperature pattern in April.
Now is the perfect time to pour over the data and see when we can expect the last snowflakes in the Quad Cities based on the historical average.
The month of March typically yields the final measurable snowfall for the season, with the last tenth of an inch or more falling at about March 28.
However, we have seen on more than one occasion (33 inches to be exact) where snow falls during the month of May. The latest observed tenth of an inch or more of snow fell on May 3, 1935.
The snowiest April? Look no further than April 1982, when we saw more than a foot of snow.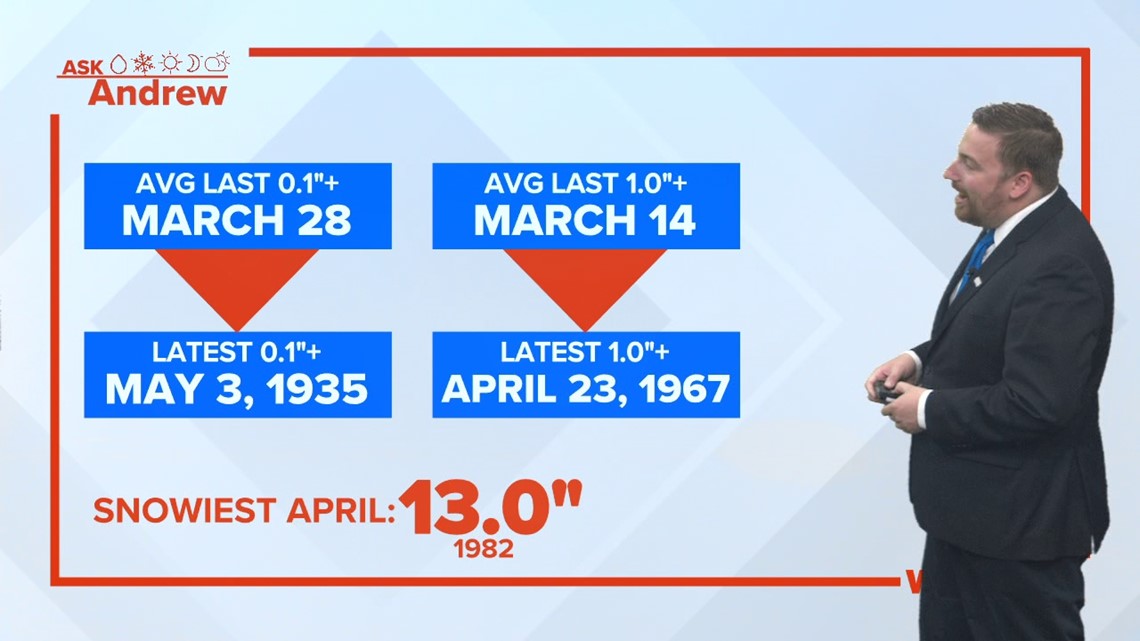 Here's another interesting tidbit when it comes to snow statistics for the Quad Cities. Did you know May has actually seen more snow compared to April? Records go back to 1884, and 33 of 138 years' worth of records had snow in May versus 24 years in April. Remarkable!
Meanwhile, only 17% of our Aprils here in the Quad Cities had no measurable snowfall, meaning 83% did experience snow. Looking at these odds, it's fairly favorable that we will see at least some snow this month before the opportunities really begin to dwindle in May.
Have a question you would like me to answer? Click here!