MOLINE, Illinois — "Any idea what this is? It was a row of lights moving in the sky tonight." This and similar messages have been pouring into newsrooms for months.
"Not sure what all those lights are in the straight line in the sky are. Then after a minute or so, they disappeared," read another message we recently received.
So, what exactly is going on in the sky and who is behind this dazzling display? Let's dig in!
Not a star, but a satellite
While these appear to be star-like, they are in reality satellites launched by SpaceX, an American aerospace company, under the brand Starlink. The purpose of these satellites is to provide worldwide, high-speed wireless internet access to even the most remote areas of the planet. As of today, coverage is offered to more than 60 countries and more than 5,000 individual satellites have been launched into low earth orbit.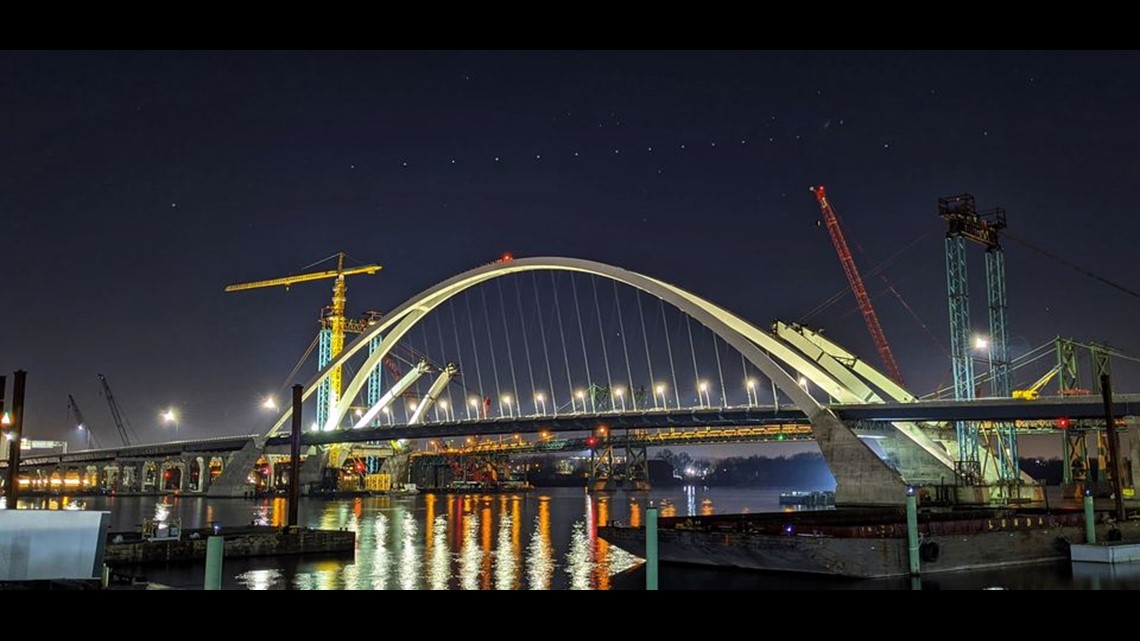 These satellites constantly communicate with transceivers on the ground as they pass by, exchanging internet data at a much faster and more stable rate compared to traditional satellite internet protocols. In total, there are plans for as many as 42,000 individual satellites to be launched when all is said and done in the next several years.
The near-perfect line in the sky
These satellites are often launched in groups of about 50, which then take advantage of what's referred to as plane drift, which allows them to cover large parts of the globe after final positioning. What we see as a perfect line of star-like objects in the sky is each satellite upon launch drifting to its final position in orbit, which can take a few months to complete.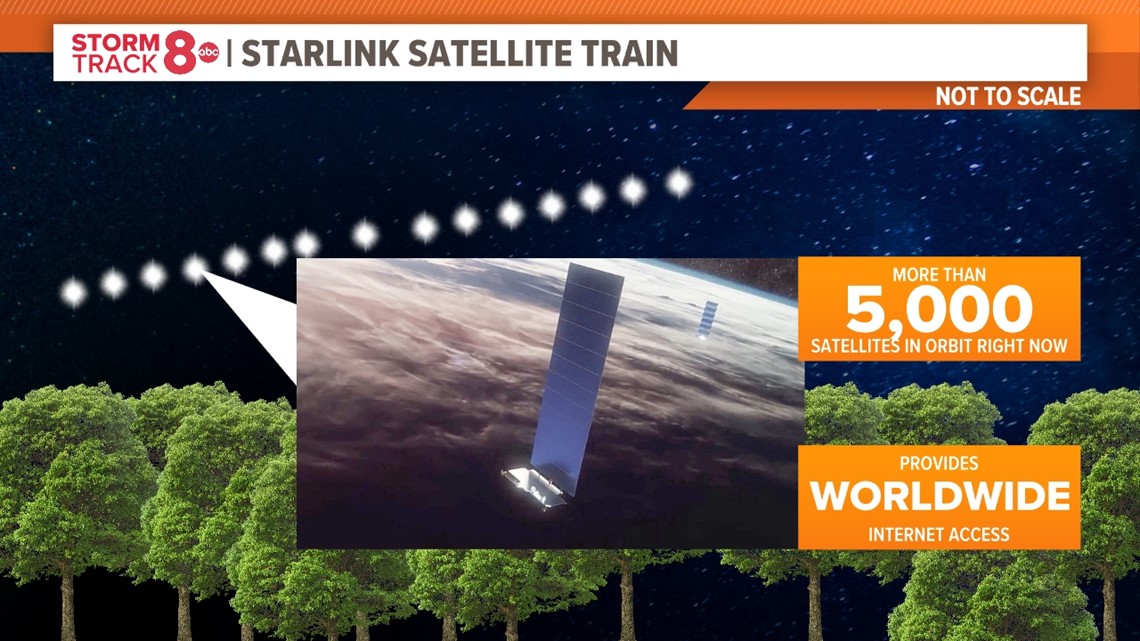 The satellites themselves do not emit light, but their solar panels are highly reflective and reflect the sun's light in our direction. In the above illustration, it's easy to see why these satellites are capable of shining so brightly with their large solar panels. This is nothing new, as the same visual phenomenon appears when the International Space Station is visible in the night sky, too.
Too many satellites? Stargazers revolt
The night sky has become an exciting playground for many stargazers around the globe and it's not just amateurs, even professional organizations thrive on good viewing conditions. That's why the National Science Foundation recently reached an agreement with SpaceX to help thwart the impacts of the increased number of satellites on astronomy. As part of the agreement, SpaceX said it would work on dimming its fleet of satellites, making them appear invisible to the naked eye and reducing, but not completely eliminating their impact on astronomical equipment.
When to watch
As with any other nighttime sky event, you'll want to be away from significant light pollution. That means if you live in a major metropolitan area, your chances of seeing them are fairly low. Getting away from those lights and into the open country gives you a better chance of spotting the satellite trains.
This website provides a nice overview of Starlink activity expected at your location. You'll want to make sure you are on time though because these trains move very quickly. You can also see a complete list of Starlink launches, here. There are certainly many more satellite launches planned in the near future, including one on Sept. 15!
Starlink in the sky from northwest Illinois
Have a question you would like me to answer for an upcoming Ask Andrew segment? Submit it, here.