MOLINE, Ill. — Hurricane Dora has truly been living up to her name in that she's been quite the explorer lately traveling some 5,200 miles across the Pacific Ocean. In the process, this storm also joined a very small list of storms that were able to maintain hurricane strength while crossing all three basins of the Pacific. Dora joins only one more hurricane, John, which crossed the same path back in 1994.
A tropical cyclone hotspot
The Pacific Ocean accounts for a great deal of overall tropical cyclone activity each year. The fact that it spans more than 12,000 miles in length tells us a lot about the reason why. That's a lot of water and more importantly, a lot of heat energy to be used by tropical cyclones.
We measure that energy by something called the ACE, or Accumulated Cyclone Energy. Basically, how much energy is released by a tropical cyclone in its lifetime. The Pacific Ocean has a combined ACE total of more than 400, while the Atlantic has around 123. Meanwhile, the Indian Ocean scores the lowest at only 24.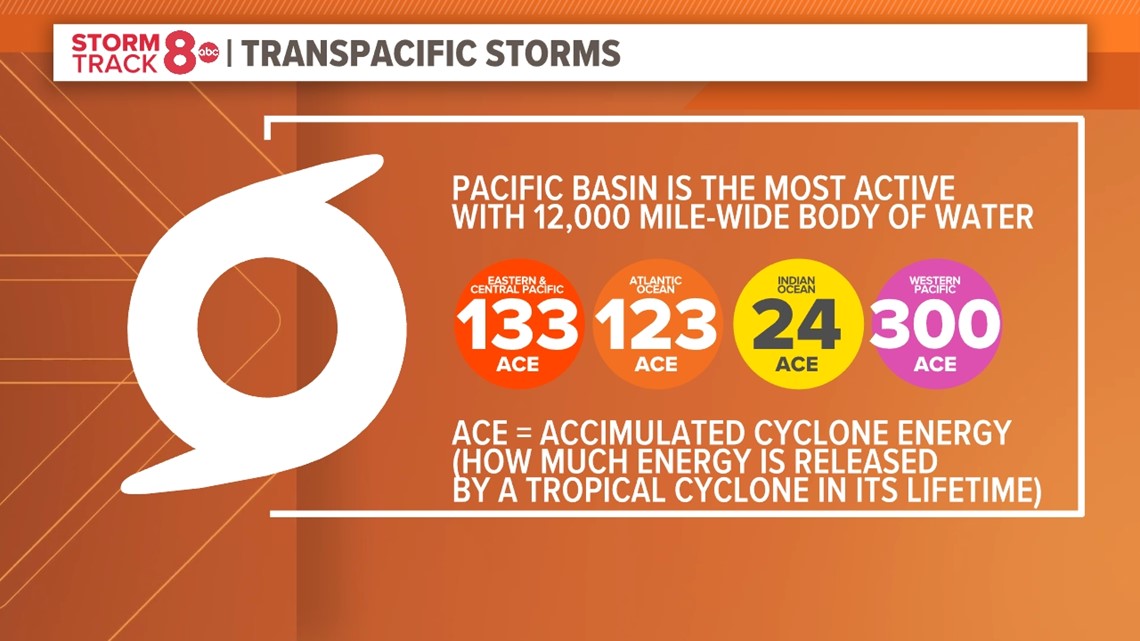 Since we began keeping weather records, less than a dozen storms have been able to form and trek across all three Pacific Ocean regions, Eastern, Central, and Western. Before Hurricane Dora (2023 edition, because there was another Hurricane Dora back in 1999), Hurricane Hector was the last storm to cross all three Pacific zones back in 2018.
Location matters
The Pacific Ocean like other bodies of water on the planet are divided. The further north you go, the cooler the waters and also the less favorable environment for storms to either develop or maintain themselves. This is why you'll often see most storms move south of Hawaii, where conditions are more favorable and the water temperatures are much warmer.
So, while what Dora did was indeed rare, it isn't at all impossible for storms to cross all three basins in the Pacific and even the international dateline, too!
Have a question that you would like me to answer for an upcoming Ask Andrew segment? Submit it, here!
Watch more news, weather and sports on News 8's YouTube channel