DAVENPORT, Iowa — A man is dead after a single-vehicle crash early Friday morning.
When law enforcement got on the scene they found a single livestock trailer off the roadway. Police say the investigation found that the livestock trailer lost control, and as a result of the crash around 40 head of cattle were set loose in the area. The driver of that crash, according to police, died from his injuries. The driver has not been identified.
Police say after the initial crash, two subsequent crashes happened involving a semi and car hitting two cattle. The semi has minor damage and the car has disabling damage. The driver of the semi was uninjured and the driver of the car had minor injuries and was evaluated by medics on the scene and was released.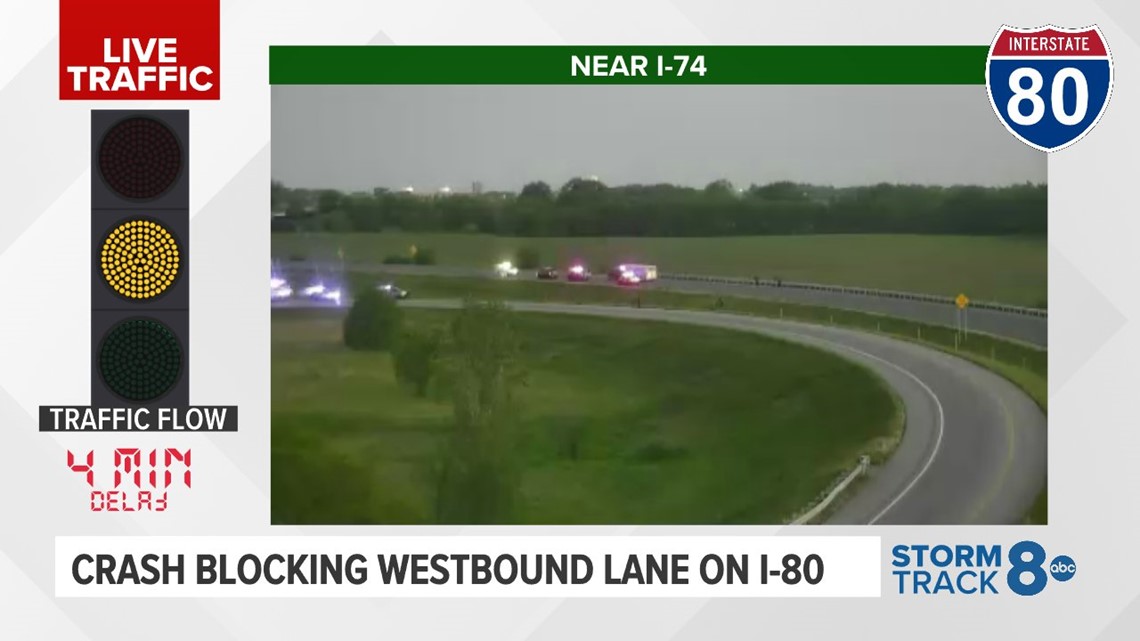 Law enforcement from multiple agencies is working to retrieve the livestock. Our traffic camera network showed numerous agencies responding to the scene throughout the morning causing occasional traffic delays along the interstate.
Interstate 80 westbound was closed for approximately two and a half hours. As of 10:18 a.m., I-74 is reopened to normal traffic.
Watch more news, weather, and sports on News 8's YouTube channel