PROPHETSTOWN, Ill. — Update:
After our story aired in the 10 p.m. newscast Wednesday, an astute viewer called in with some clues. Using an app called FlightRadar24, we were able to confirm that the mysterious object was a 'stratospheric balloon' owned by Aerostar out of South Dakota.
The balloons are high-altitude balloons meant to fill the gap between commercial airspace and outer space. They are usually made of thin plastic, and filled with helium that stretches into an upside-down teardrop shape.
The particular balloon spotted over Whiteside County was HBAL660.
When News 8 reached out to Aerostar, they were not able to provide specific details about that balloon's flight campaign but confirmed the balloon was manufactured, owned, and operated by Aerostar.
Aerostar's culture and communications manager Anastasia Quanbeck provided the following statement:
As the world leader in stratospheric technology, Aerostar launches up and safely operates up to 200 flights every year. Based in Sioux Falls, South Dakota, Aerostar flies balloon systems all over the US and to locations around the world. Our balloons are equipped with transponders and we coordinate closely with the FAA and local authorities so that surrounding air traffic can follow our location.
The HBAL660 balloon is part of the company's Thunderhead Balloon Systems. Quanbeck says that the program serves purposes such as "extending communications across wide distances, environmental monitoring, earth observation, and scientific research."
To see more about what this program is, visit the Aerostar website by clicking here.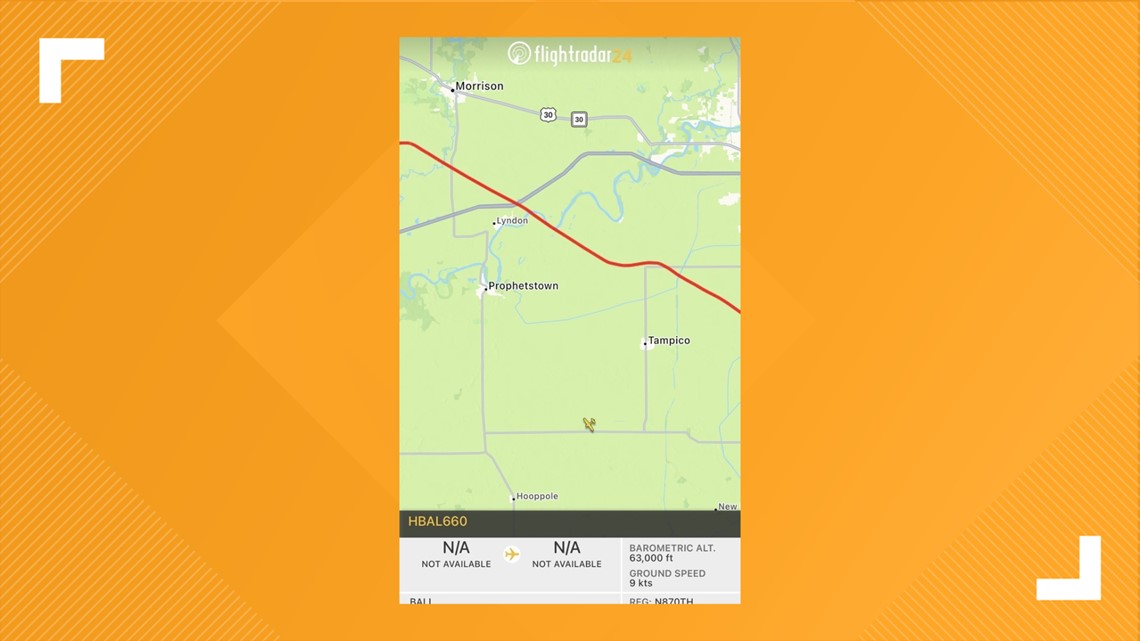 A strange sight came across Prophetstown's skies in the afternoon of Sept. 13. Several community members reported seeing an unusual craft in the air, gathering at Todd's Tire and Auto to try and make sense of it.
"I was off duty sitting at home and I got a phone call from a man we call 'Rocky Ballard,'" Prophetstown police chief Bruce Franks said. "He works at Todd's Tire and Auto, and he says 'Hey, I see what looks like a balloon and it hasn't moved in the past 20 minutes.'"
Witnesses described the object as a white or translucent balloon, possibly with some red lighting and a box structure underneath. "Rocky says it's right up there, and he points to it and sure enough, there it was — and it didn't move forever," Franks said.
Police said the craft was visible by the naked eye for a moment but eventually moved further away, having to use optical scopes to examine it. The image below is a view of the scope, followed by a close-up of the unusual object.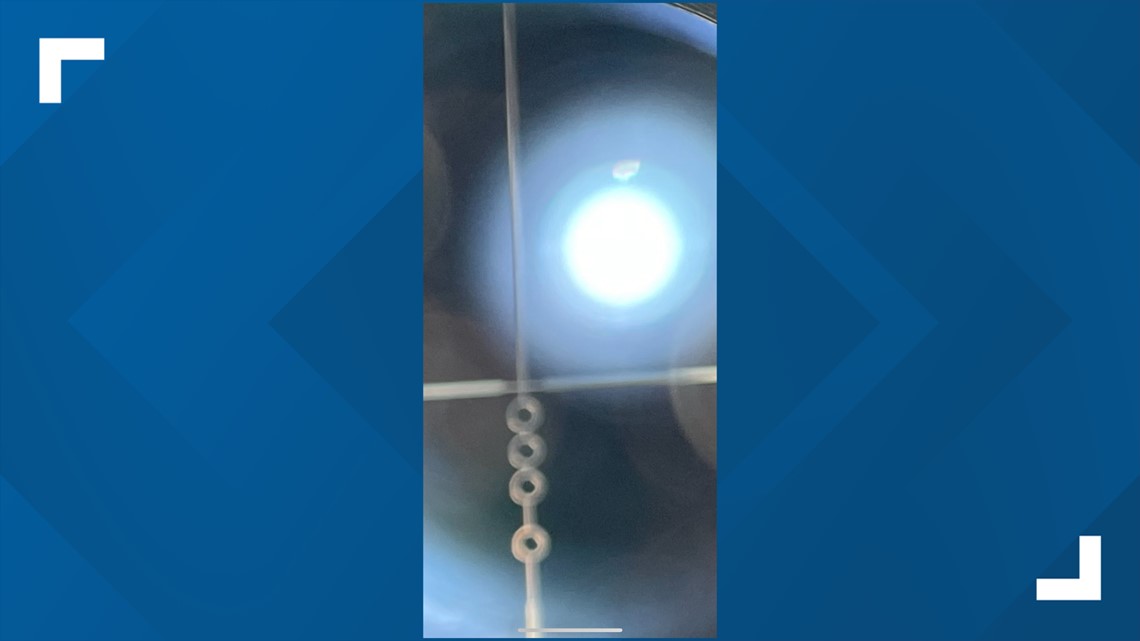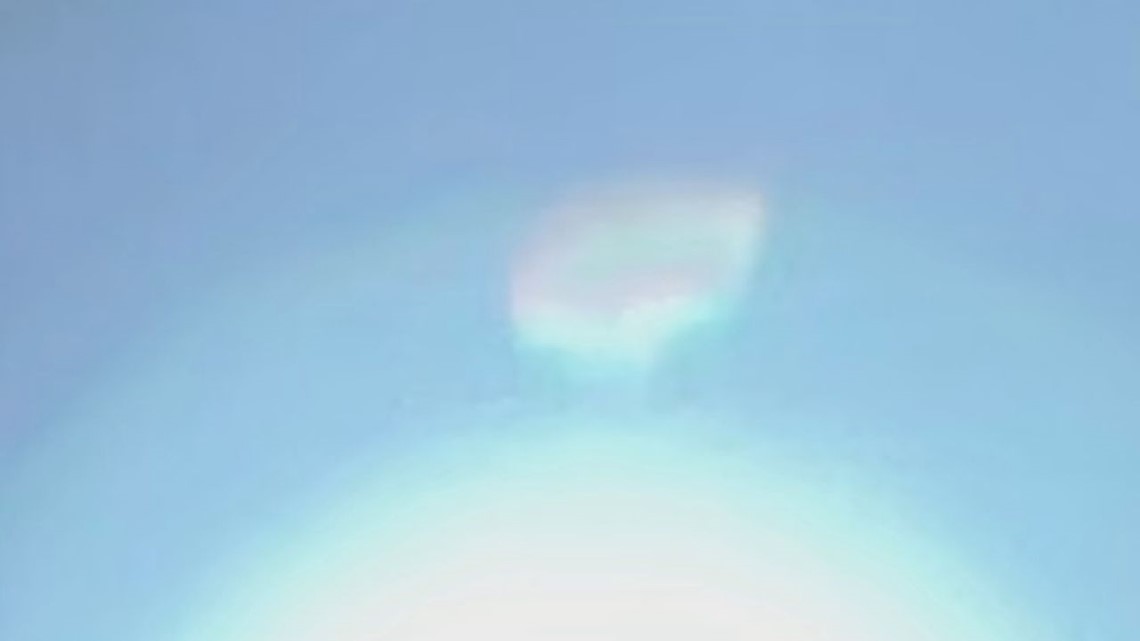 Officer Boyd Van Dellen was called in to assist. "Looked like kind of a clear plastic balloon, and what it was doing, we have no idea," he said.
When News 8's Jonathan Fong asked if he believed aliens were behind the sight, the officer responded "No, and it's not China," with a chuckle.
Police did take some safety measures. "We then notified the Quad Cities airport to notify the towers, at least let aircraft know," Van Dellen said. "It looked high enough that it was possibly in airspace."
But what could it be? The National Weather Service in the Quad Cities said they did not deploy any weather balloons that day. "They thought it may be a research balloon of some sort," Van Dellen said.
At least the sighting sparked the imagination and curiosity of the town. "I'm at a flag football game now watching my grandson, and mentioned it here to a couple of people, and they're like 'Oh yeah! We saw it,'" Franks said. "Everyone around town has seen it — a lot of people."
Watch more news, weather and sports on News 8's YouTube channel