In an attempt to get to know her students better, an elementary teacher in Denver, Colorado thought up a lesson plan called "I Wish My Teacher Knew."
Kyle Schwartz explained that she felt she didn't understand her students' lives or how she could best support them, according to a report by ABC News.  So she had all of her third grade students write down something they would like her to know.
"I wish my teacher knew…"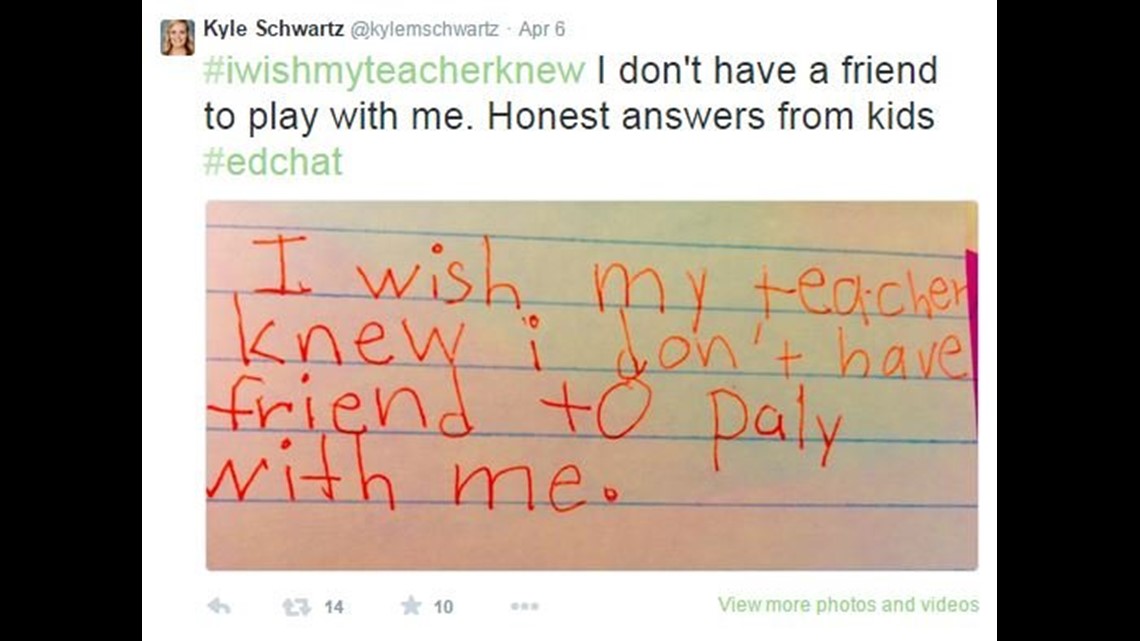 After Schwartz started reading them, she said she was surprised by how honest the kids were. And though she gave them the choice to be anonymous, she said many included their names and were even willing to share with the class.
Schwartz began sharing the idea on social media to encourage other teachers to start up the lesson plan with their own students, according to the report. The hashtag #IWishMyTeacherKnew quickly caught on.
"I think it caught on so fast because teachers are highly collaborative and freely share and explore resources," Schwartz said, according to ABC News. "In the end, all teachers want to support their students, and #iwishmyteacherknew is a simple and powerful way to do that."
The project, Schwartz said, has brought the class closer together, allowing her to better support the students while allowing the students to help support each other.