First off, please note: this is a forecast for 8-9 days from now. While we would love to give specifics on the exact type of weather and timing, there's no accurate way to do that.
However, there are at least some indications we could have snow on the busiest travel day of the entire year: next Wednesday.
Here's the set-up. According to the National Weather Service's GFS computer model, a developing area of low pressure will scoot across the Midwest Wednesday.
These snapshots show the track of low pressure from west to east across the Southern Great Lakes.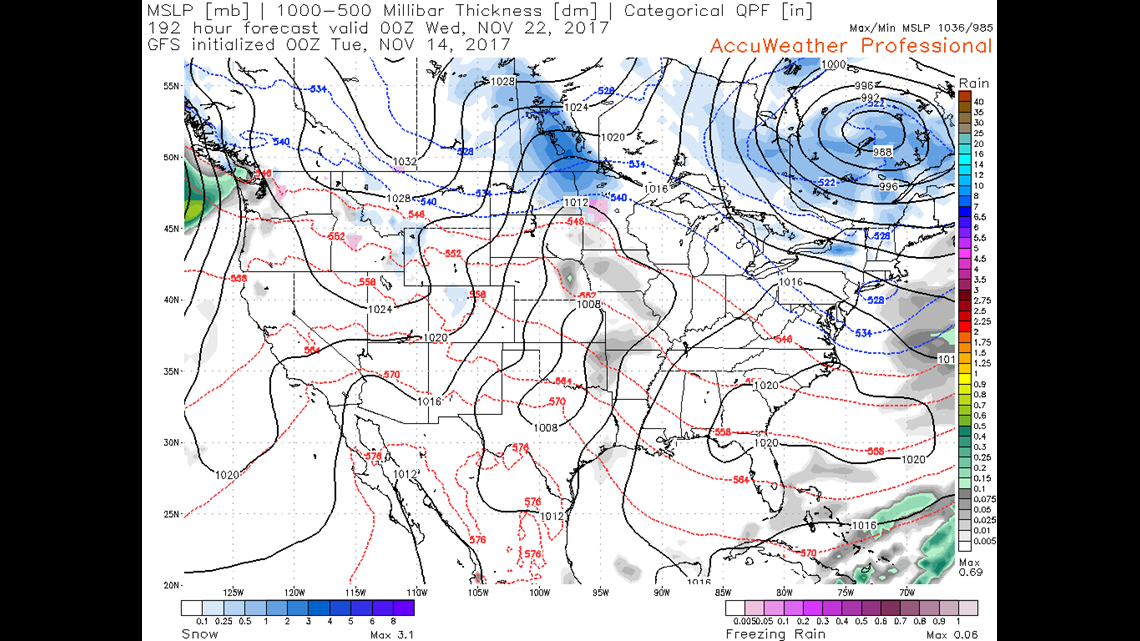 This is an extended forecast. Rarely do these models accurately predict the weather this far in advance. Rather, they give us an idea about possibilities.
Many long-range models have shown increasing odds of a widespread dump of cold air around Thanksgiving.
November averages 1.2 inches of snow, so it's not too out of the ordinary to get snow for Thanksgiving.
We will continue to watch model trends in the days to come.
-Meteorologist Eric Sorensen