(WARNING: This video contains strong language. The video was taken by Trent Potter in Marshalltown.)
MARSHALLTOWN, Iowa – A tornado touched down in central Iowa on July 19 leading to "catastrophic damages."
A National Weather Service report cited missing and overturned vehicles, tops of buildings gone and broken power and gas lines in Marshalltown at 4:55 p.m.
(This video was taken by Brad Linberg on the south side of Marshalltown.)
The City of Marshalltown has declared a state of emergency. Everyone is advised to stay away from the downtown area until further notice.
Other towns hit by this system were Bondurant and Pella.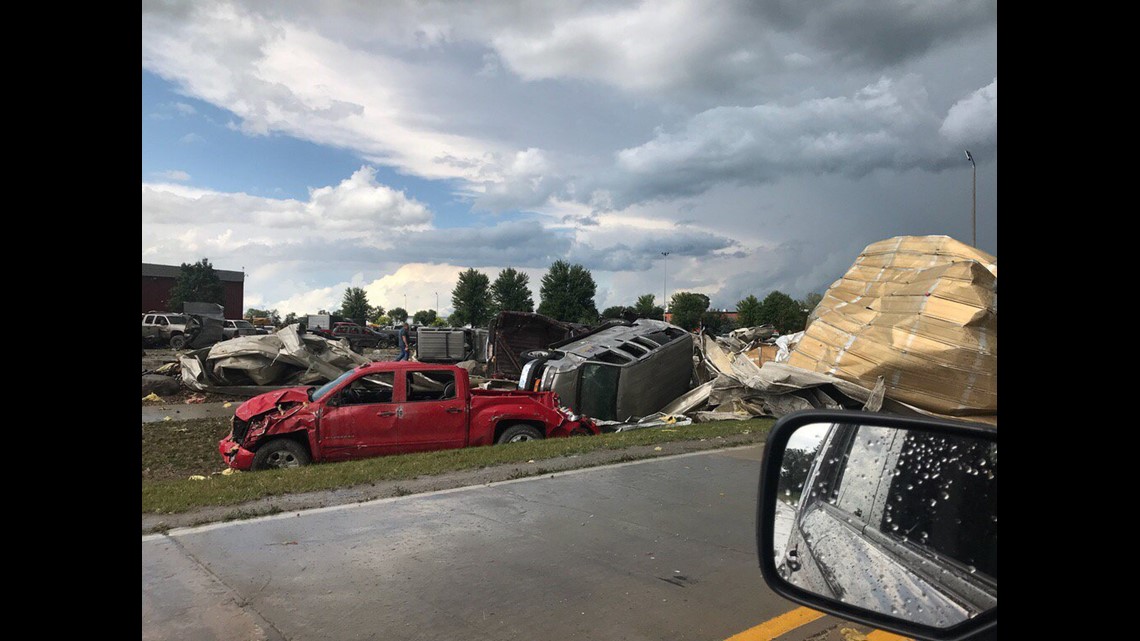 (This photo was taken by Elise Beukelman in Pella near Vermeer Corporation.)
Lt. Shane Cox with the Pella Police Dpartment says there were a number in the town that were sent to the hospital.
A statement from Vermeer Corporation in Pella says, "There has been major damage to multiple facilities. Our efforts, along with emergency services, are focused on ensuring those on our property during the event are safe and cared for."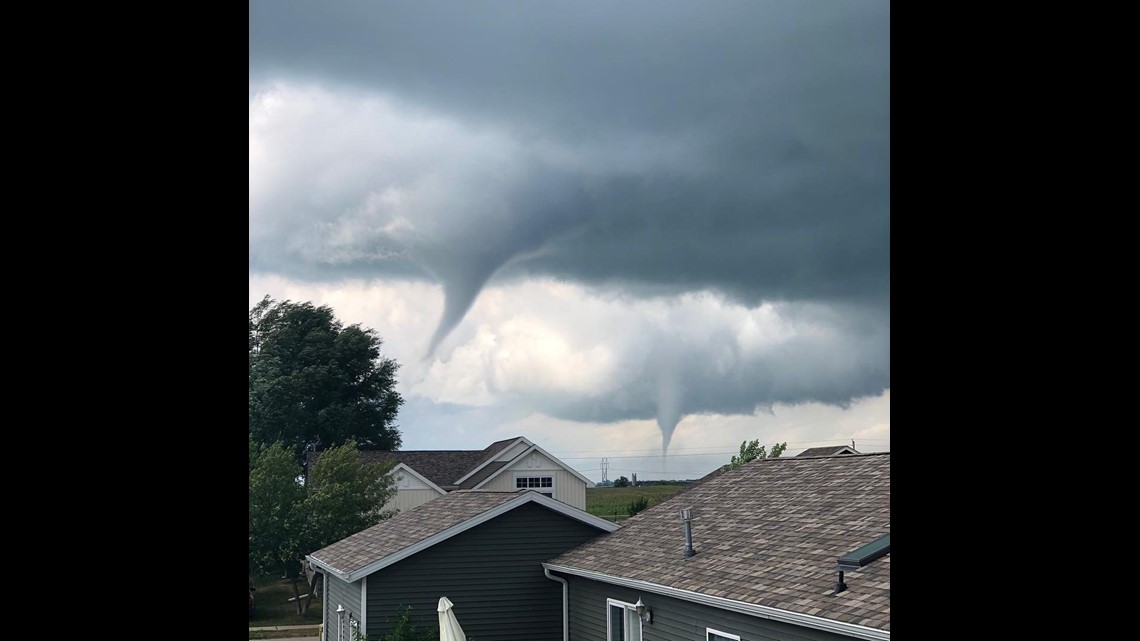 (This photo was taken by Stephanie McCuen in Bondurant.)