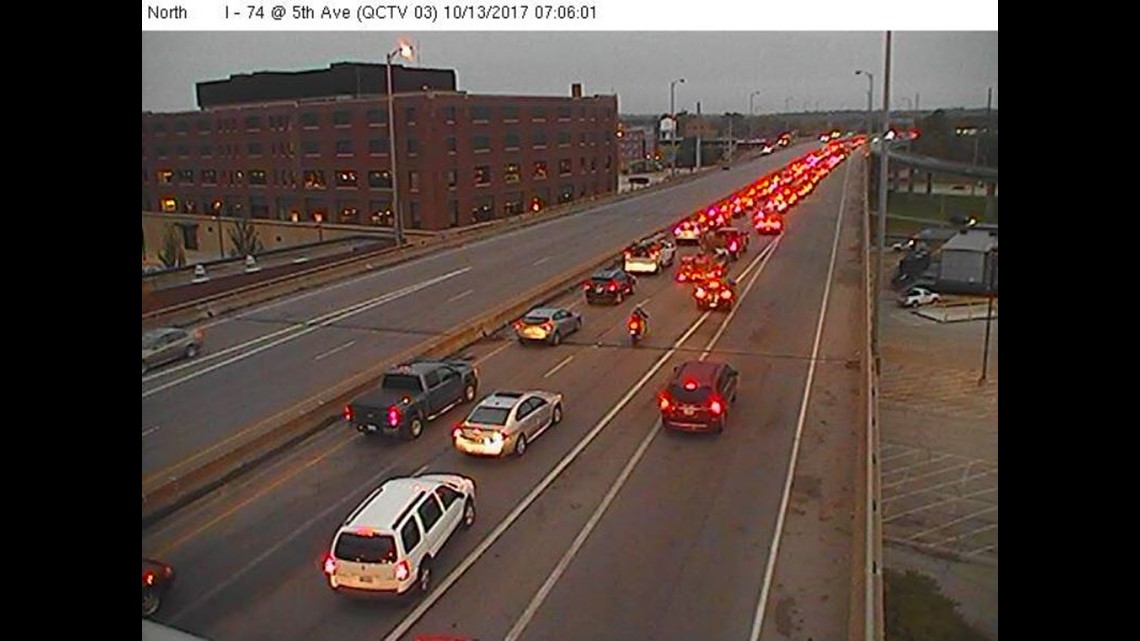 Update: Traffic is moving smoothly again.  Iowa DOT cameras show that the congestion has cleared and vehicles are moving at a normal speed.
---
MOLINE, Illinois — Iowa-bound vehicles are backing up on Interstate 74 this morning.
Iowa Department of Transportation cameras showed the backup from the foot of the bridge and beyond the Avenue of the Cities entrance.  Cameras are showing that bridge traffic seems to be moving freely.
No word yet on what is causing the backup.