It's QC Restaurant Week and we're
dying
to show you a true Halloween-themed restaurant, right here in the Quad Cities.
"Igor's Bistro" is becoming a destination for people all across the Midwest. Rick and Kathy Lopez opened the business on 38th Street in Rock Island in 2017. Our informal research shows no other restaurant like it outside of New York City and New Orleans!
The restaurant takes up an old house on Rock Island's 38th Street and has stories to tell. All of the employees have seen or felt the presence of a child ghost! And while we were at the restaurant for Good Morning Quad Cities, our communication link to the station had unexplained static for about five minutes.  The ghost is known as "Toby," and he's completely friendly. While doors and windows open and close by themselves and tools go missing, visitors should be on the lookout for the unexplained.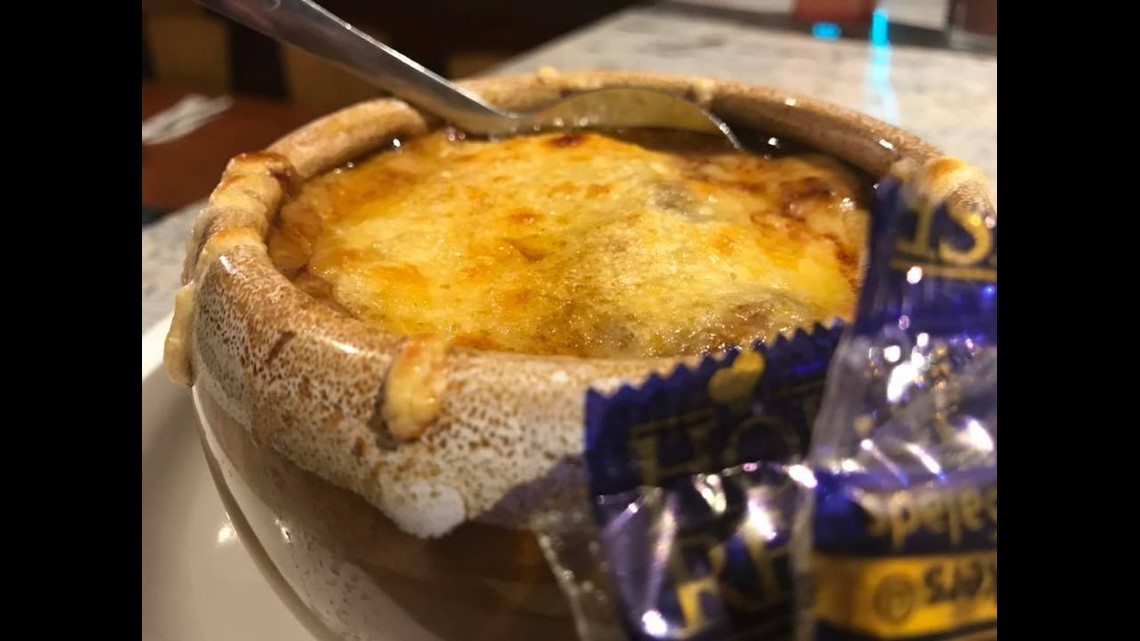 We can certainly explain why the food is so good: it's made from scratch from a whole lot of love. Rick is in the kitchen cooking up fantastic things like the "Bat Wing Sandwich," which is a chicken breast with a siganture Buffalo sauce and bleu cheese dressing. If you're in the mood for something spicy, ask for the "Ghost and Mister Chicken Sandwich," is not for the weak cause it's H-O-T!
A full bar compliments the home cooking. Try a "Bloody Mary" or a "Te-Kill-Ya Sunrise." In addition to a full bar, they have more than a dozen beers.
Igor's Bistro has a lunch special for QC Restaurant Week and has a special for today only. Say "Ghost Toby" and you'll receive a free pumpkin-crunch square.