After a several-hour long manhunt took place near Atkinson, Illinois, police confirmed the suspect was taken into custody.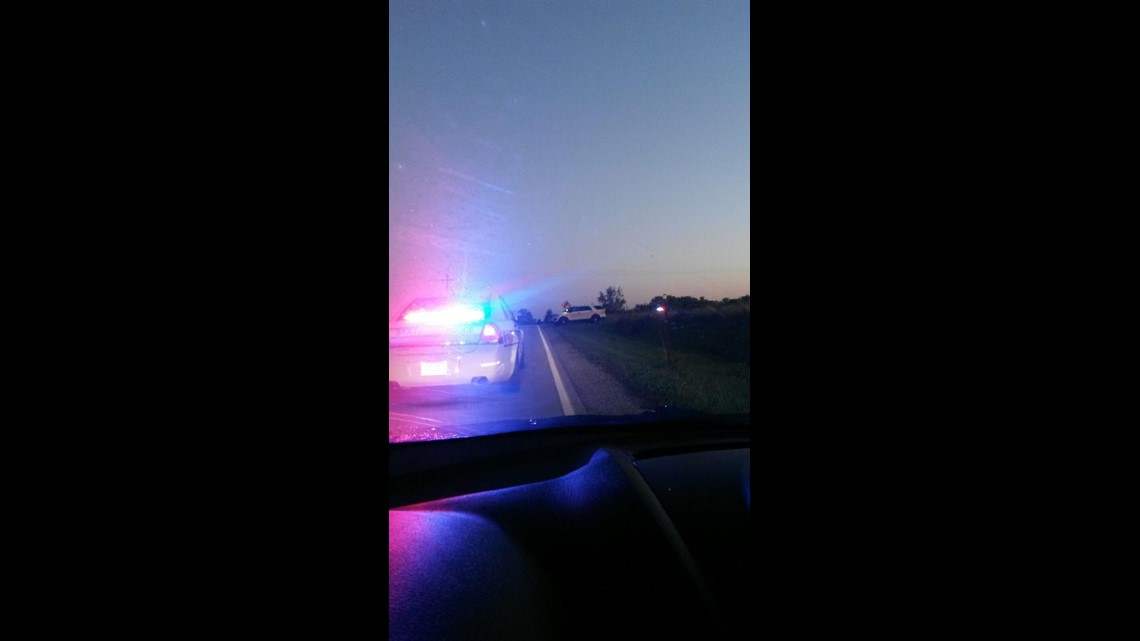 Around midnight Monday, October 16th, Illinois State Police said they were searching for 36-year-old Shaun Taylor from Massachusetts, who was possibly armed and dangerous.
Trooper Jason Wilson said that the manhunt started with a traffic stop gone awry around 9:30 p.m. Sunday.  He said that Taylor drove off from police and ended up stopping his vehicle south of Interstate 80 and then fled on foot.
As troopers investigated, Trooper Wilson said that Taylor opened fire and hit a trooper's vehicle multiple times.  There were no shots fired by officers.
Trooper Wilson said that as of 5:15 a.m., Taylor was taken into custody after he willingly walked out of hiding and turned himself in.
There were no injuries reported.
Taylor was charged with aggravated discharge of a firearm and first degree attempted murder.  He was being held on $2 million bond.
Original:  Illinois State Police are searching for a possible armed, and dangerous man in Atkinson, Illinois.
Police first issued a warning about 36 year old Shaun Taylor at Midnight on October 16.
Taylor was last seen walking, wearing glasses and a black t-shirt.
Police have blocked off the Atkinson/Galva Blacktop and south of Interstate 80 due to the incident, but police are still not releasing what lead up to the manhunt.
SWAT has secured and removed the suspect vehicle.
All residents are being asked to lock up their houses and vehicles. If there is anything out of the ordinary or suspicious you are asked to call 911.