Scroll down to see the archived live blog
President Barack Obama is back in Chicago, where his political career began, to deliver his farewell speech.  WQAD News 8 is there too,  following his political journey from the very start to the end of his second presidential term.
During his run for senate, even before "Barack Obama" became a household name, the politician made a stop in Moline at WQAD for an on-set interview.
WQAD News 8's Chris Minor remembers his visit well, recalling that when he arrived in the newsroom he took a seat in an old pink chair and made a comment about her notoriously "clean" desk.
Jim Mertens also caught Obama at the Quad City Airport, and sat down with him for an interview, where they talked about his senate run and remarks made by his opponent Alan Keyes.
Fast-forward to 2005, as a newly-elected senator Obama spoke with WQAD News 8's John David in Springfield.  The interview was part of a special report concerning the closure of the Maytag manufacturing plant in Galesburg, Illinois. Click here to see that interview.
In 2007 when Obama was in Springfield, Illinois making his announcement to run for president, WQAD News 8's Jim Mertens was there.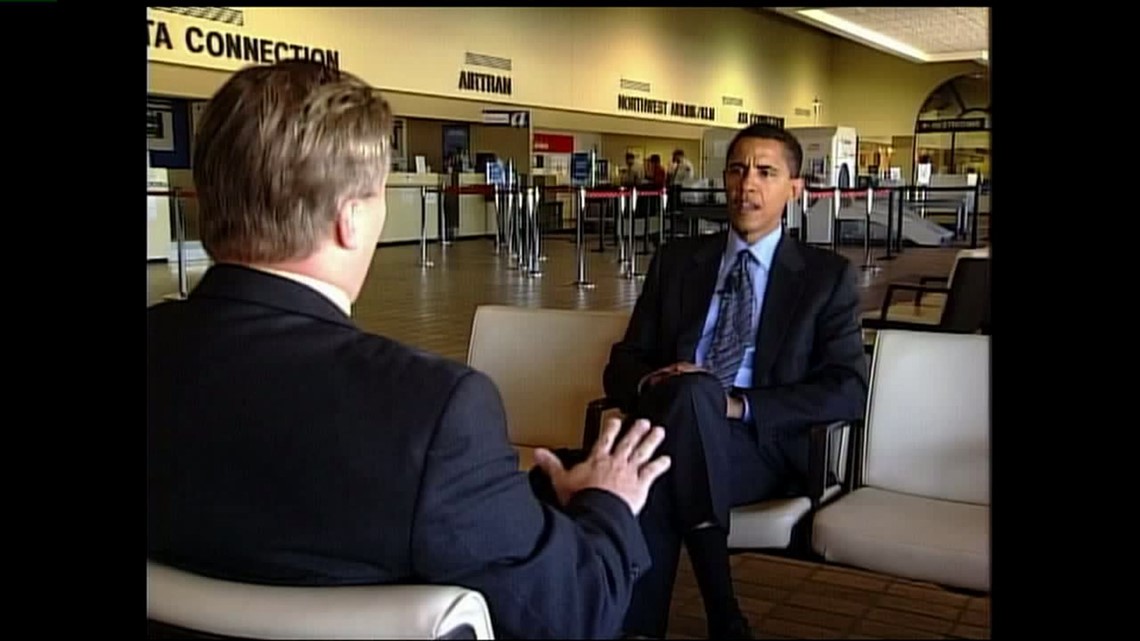 On election night in 2008, WQAD News 8 was there in Chicago, when Obama was declared the 44th President of the United States.
During his presidency, WQAD followed Obama during his multiple trips to the Quad Cities, including a visit to Alcoa in 2011, and a visit to the Village of East Davenport in 2012. Click here to see video from that visit. 
At McCormick Center on Tuesday, January 10, 2017, Obama is addressing the nation, urging Americans to not lose faith in their future, regardless of their opinions of president-elect Donald Trump.
Follow the Live Blog below, where Jim Mertens is offering an inside take on Obama's final farewell as President of the United States.