Illinois Governor Bruce Rauner and hundreds of motorcyclists rode from Chicago to Springfield to honor and help U.S. veterans.
The ride began Saturday morning, August 22, 2015 and according to a report by ABC affiliate WICS, Rauner said more than $10,000 was raised on the ride. Those funds were to be split between the Chicago Honor Flight and the Land of Lincoln Honor Flight.
Riders who participated were asked to give $10 to be part of the ride. According to the report, Rauner matched every dollar donated.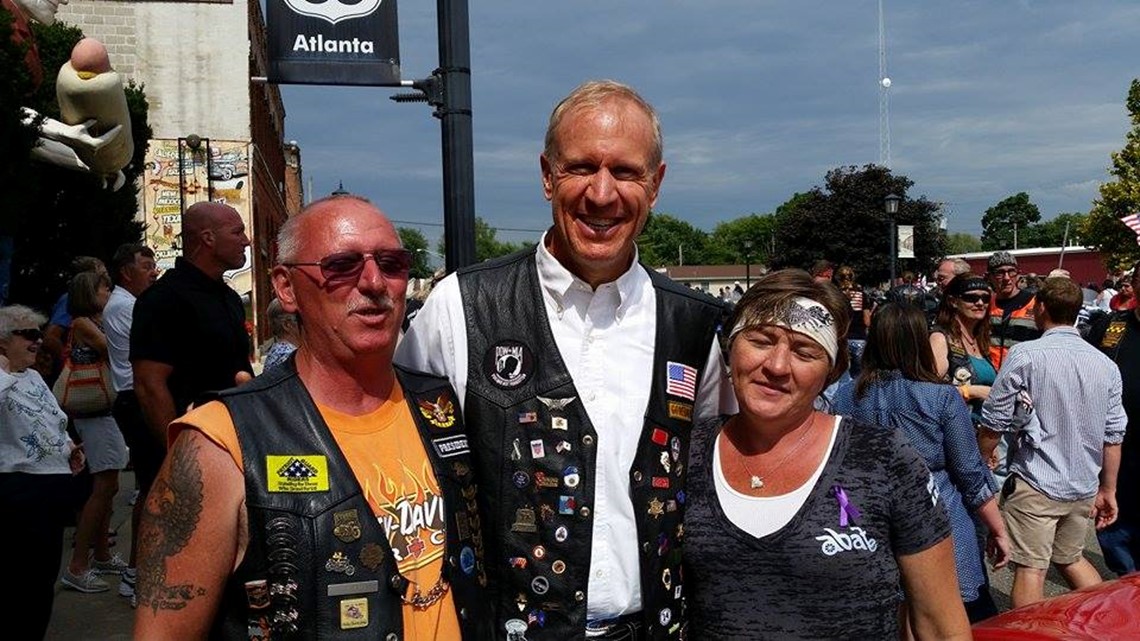 A News 8 viewer who was along for the ride said she was with a group of about 150 bikes that met in Dwight, Illinois to join the governor.  The group traveled down Illinois Route 66 to Pontiac, Illinois, and then hit Interstate 55 toward Springfield.  There, all the on-ramps were blocked until the bikes passed.
Once riders reached their destination to Springfield, they enjoyed live music and a barbecue at the governor's mansion.
ABATE partnered with the event.