Board member, Jacob Waller posted a picture of his family on his Facebook about a 'Cutest Couple Contest' for Valentine's Day hosted through a local radio station. He shared a link to the contest from his personal page, attacking a lesbian couple also in the contest.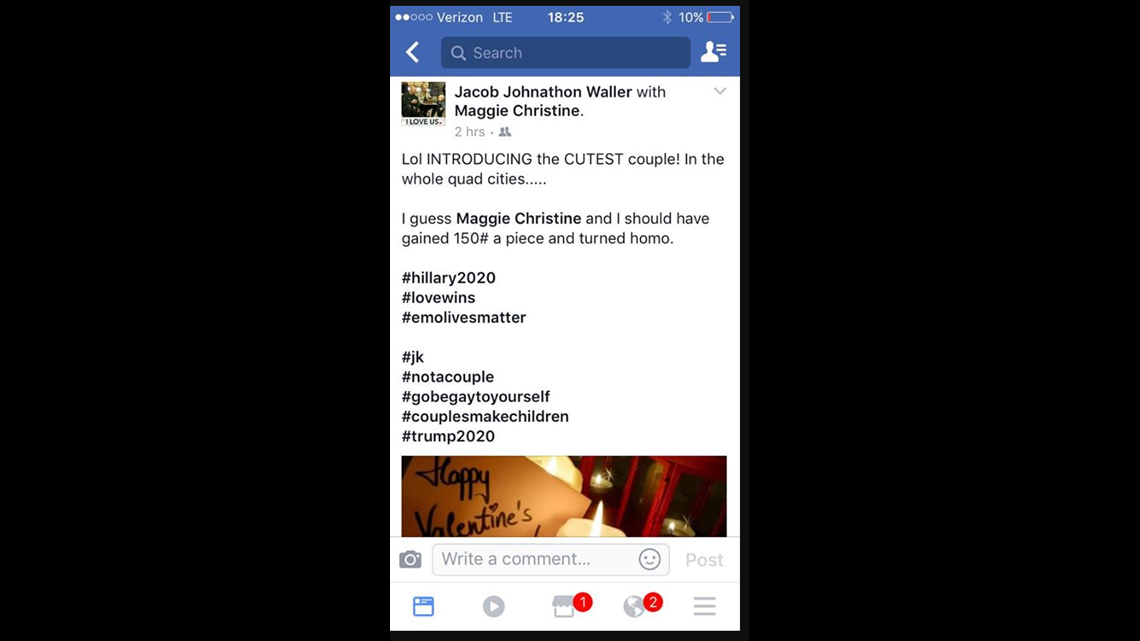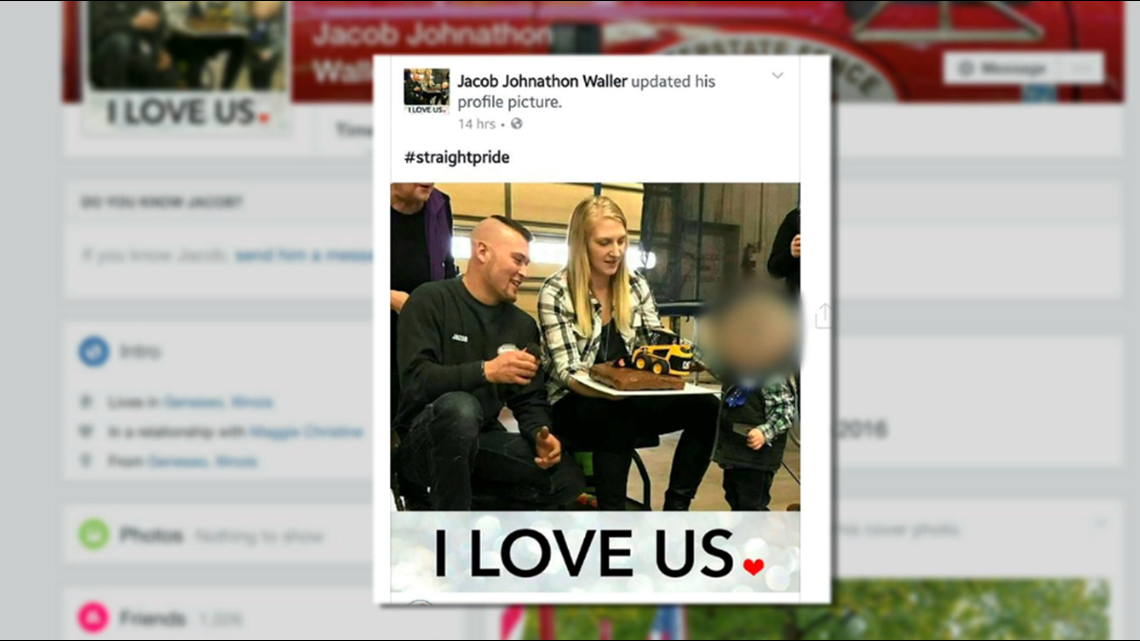 On Thursday February 16, 2017, The Henry County board held its regular meeting where the controversy wasn't on the agenda but was on a lot of people's mind.
"This isn't the first time a politician, so to speak, has said something people are upset about. He (Waller) is expressing his first amendment right and he is an elected official. There isn't much we as a board can do about it," said board Chairman, Roger Gradert.
WQAD News 8 asked Waller for a comment after the meeting, but he declined.
Chairman Gradert says the board is receiving backlash over Waller's comments, some people even demanding he be removed from the board.
"The problem is with the individual and to try and push your displeasure on the board really isn't fair," said Gradert. "People need to understand there is no need for this hate and as much as there is hate being shown on one extreme, there is also hate being shown on the other side."
Chairman Gradert says Waller and his family are receiving threats from people disagreeing with what was posted. Since posting the comments, Waller has increased his privacy settings on Facebook.