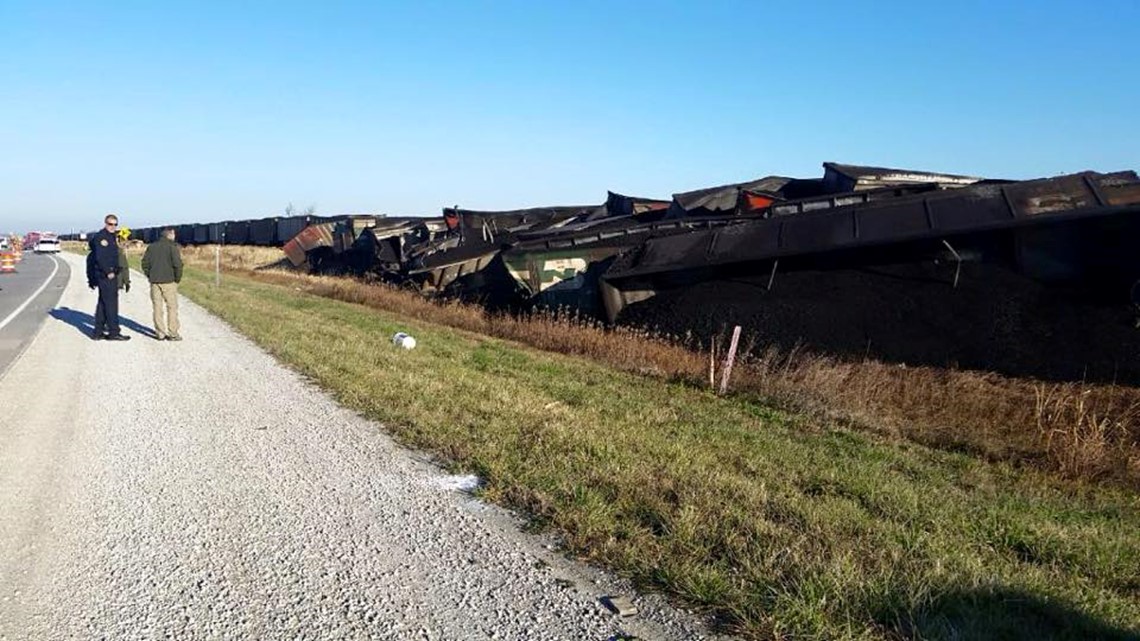 DANVILLE, Iowa – One person was reportedly hurt when a crash derailed numerous coal cars on a freight train near Danville, Iowa.
The train reportedly struck a grader on the tracks near U.S. 34 and Business 34, west of Danville, around 8 a.m. Monday, November 9, 2015.
Initial reports indicated up to 25 cars were reportedly derailed, and both rail lines were severely damaged, according to Eastern Iowa Fireground.
Two locomotives and 19 loaded coal cars were derailed, according to later confirmation from the Des Moines County Sheriff's Office.
The driver of the road grader, 39-year-old Brian Rhan of Ferguson, Iowa, was taken by ambulance to a local hospital.   The road grader was owned by Cessford Construction, according to a statement from the sheriff's office.
No other injuries were reported.
Westbound lanes of U.S. 34 were already reduced for construction in the area.  With additional crews there to assess and clean up the overturned coal cars, the speed limit in the area was further reduced and motorists were asked to avoid the area.