When it comes to weather, discoveries and theories about weather forecasting are made all the time. A term that was new to me a few years ago may be one you've not heard of. But it may be music to the ears of anyone wishing for a White Christmas.
It's the "Bearing Sea Rule," or BSR. It's a relatively new theory, documented by the National Weather Service in 2014.  It states that there are teleconnections between large storm systems in The Bering Sea, off Alaska's west coast, and the downstream pattern into the central North American continent. In recent years, more is also being learned about the oscillations of the jet stream over the Arctic regions. More on that in the next few weeks.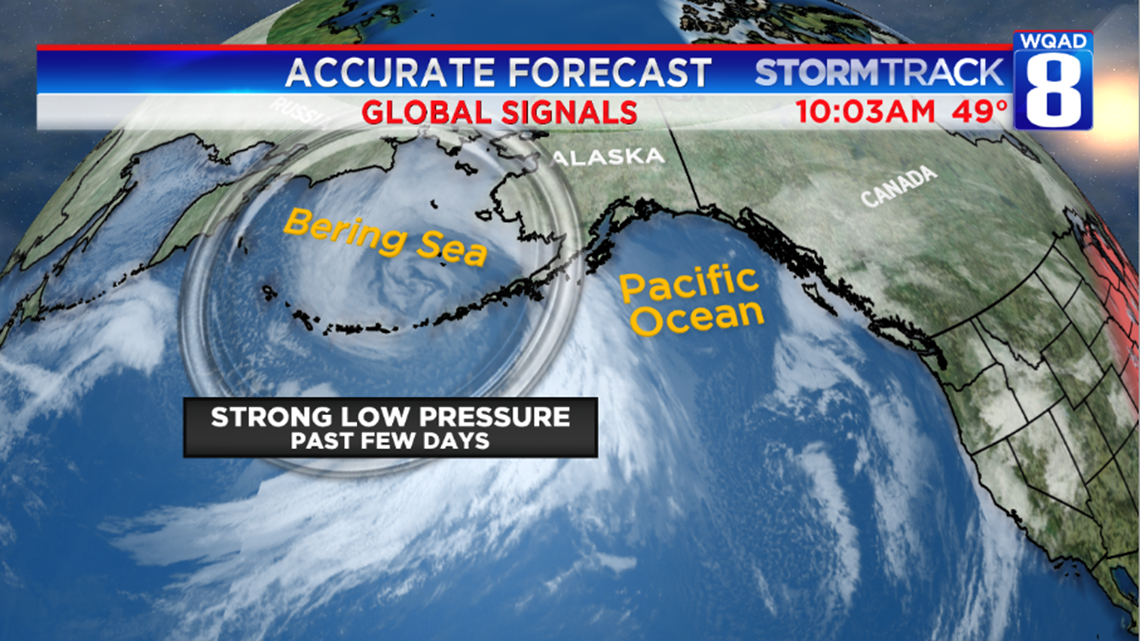 Here's the set up: Over the past few days, an unseasonably strong low pressure system moved into the Bering Sea, west of the Alaskan coast. It's still causing massive snows across interior Alaska. The state's second largest city, Fairbanks, is currently in their 8th snowiest November. So it's been quite active for sure! The issue has been the lack of significant lows (and snows) to move into the Central Continent and especially southern Canada and the northern tier of the U.S.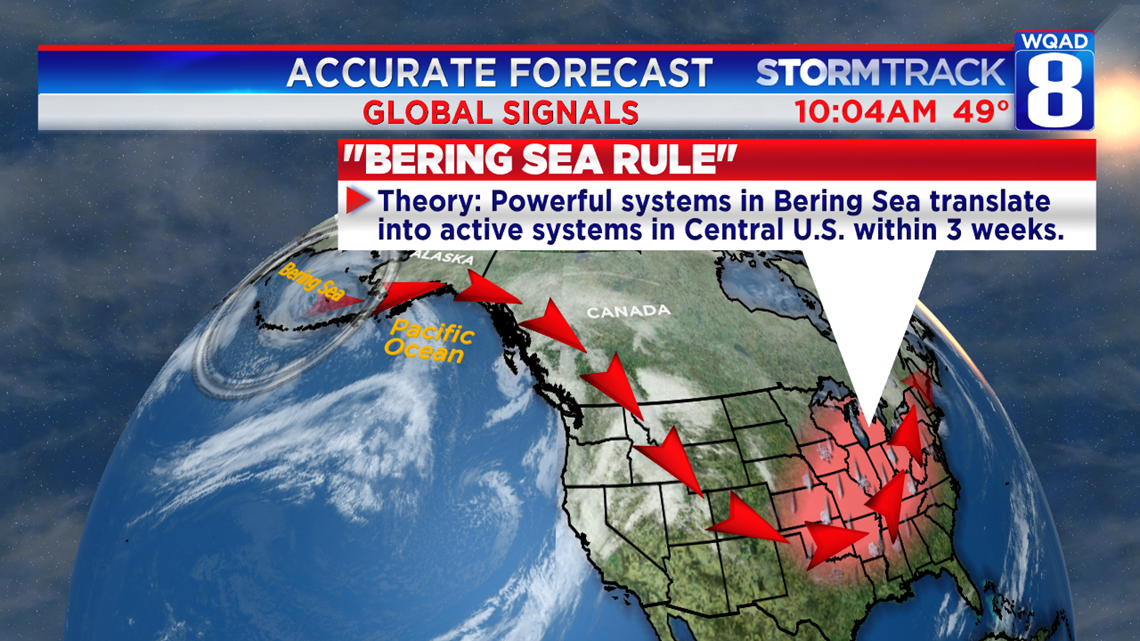 But a strong storm in the Bering Sea makes us take note of the BSR...the theory that the powerful system will induce or translate into a more active pattern across the Central U.S. within the next few weeks. And should that come to fruition, it would be right on target for a pre-Christmas snow. Unfortunately, it doesn't look that likely before then. The coldest air on the continent is likely to stay north of 60° north latitude, almost into the Arctic.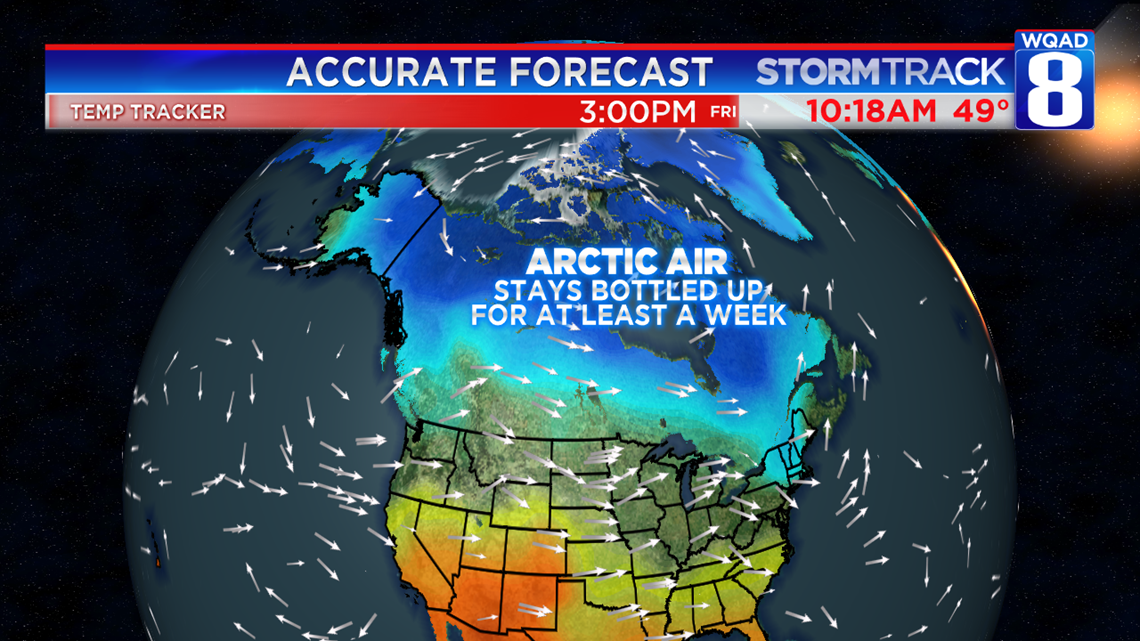 That pretty much seals the deal on the thinking that our slow start to the Winter season will continue. In fact, according to the GFS computer model, there isn't really much of a chance of snowfall in the Mid-Mississippi Valley through December 13th. There could, however, be a swath of snow from South Dakota into Minnesota and Northern Wisconsin sometime in the first few days of December. While I wouldn't totally discount some easing of that stormtrack to the south, it will likely stay well north of our forecast area.
For anyone wanting snowmobiling, snowplowing, and winter sports, keep dreaming. It may take almost til Christmas for the dreams to come true.
-Meteorologist Eric Sorensen