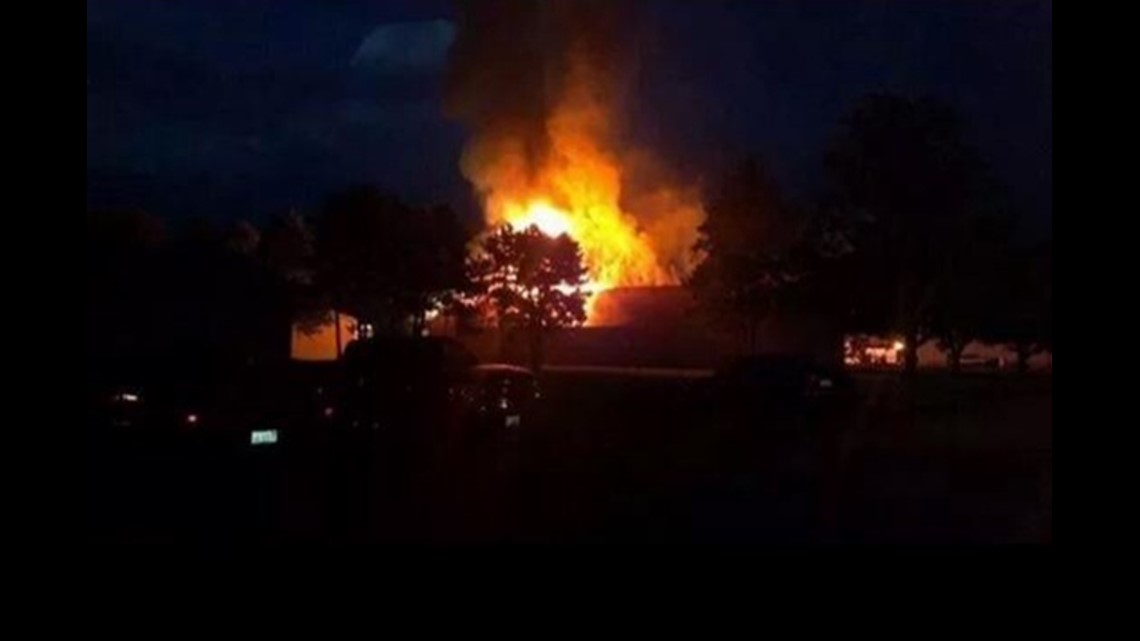 At least nine fire departments worked fire that engulfed Mills Machine in Savanna, Illinois.
The fire was reported just after 9 p.m. Wednesday, June 25, 2014 at the former Savanna Gas and Welding location at 2416 Jackson Street.
Initial reports indicated no one was inside Mills Machine at the time of the fire.
Workers were reportedly evacuated from nearby Elkay Manufacturing, located just east of the fire, as a precaution.
Firefighters remained on the scene for several hours after the fire was initially reported.
The cause of the fire remained under investigation.