RAPIDS CITY, Illinois — A family of four – including a pair of two-year-old toddlers – managed to escape a vehicle fire on Interstate 80 just over the Iowa-Illinois border bridge that completely incinerated their van.
Shortly before 3 p.m. a van driven by Alan Lopez, 35, of Buffalo Grove, Illinois began experiencing mechanical issues, according to a media release from Illinois State Police. Lopez pulled over to the shoulder at mile marker 1 on I-80, just over the river from Pleasant Valley, and the van caught fire.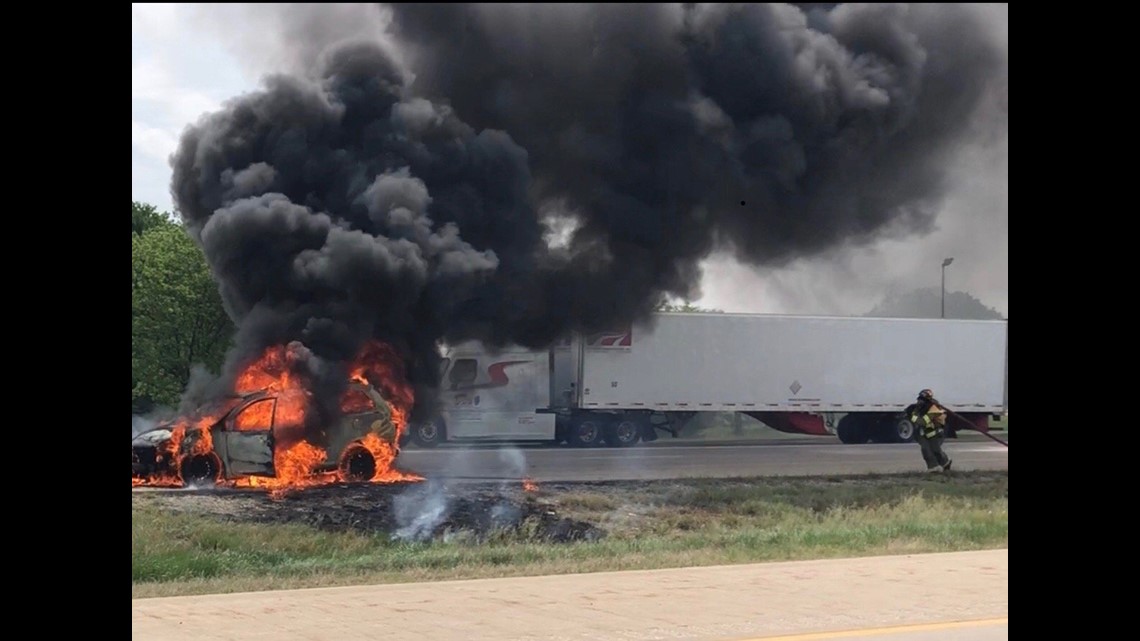 In moments, the van was completely engulfed in flames. Both ISP and area fire departments arrived on scene to battle the blaze, which sent plumes of black smoke into the sky that could be seen for miles. No one in the van was injured.
The fire caused intermittent lane closures on the interstate for a couple of hours. The van was eventually towed from the scene, which was fully cleared with traffic resuming normally by 4:30 p.m.