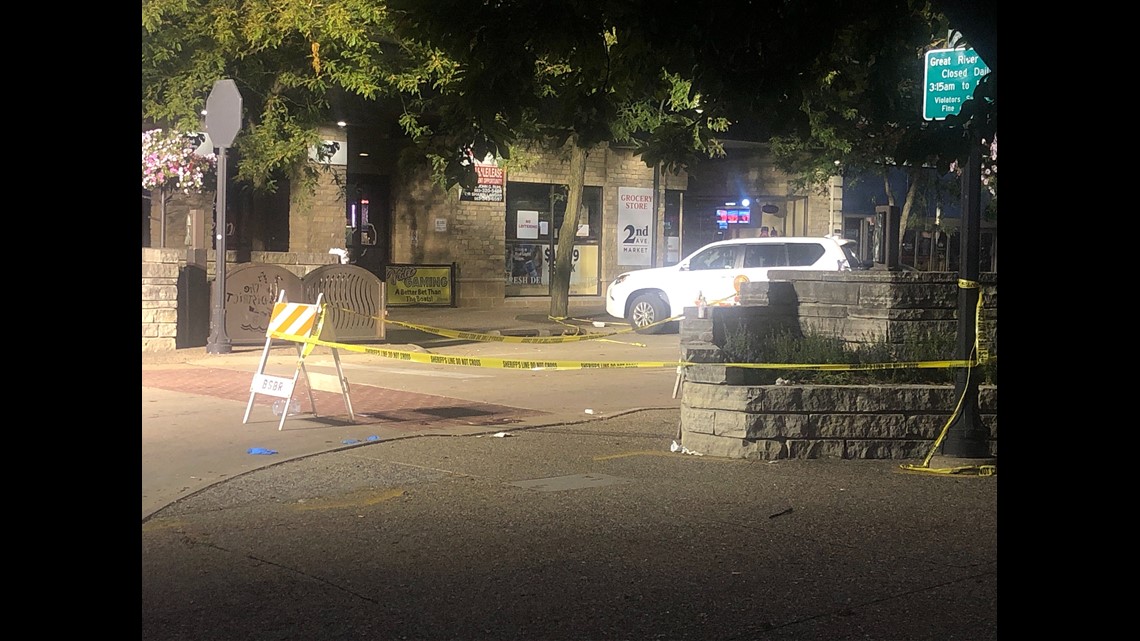 ROCK ISLAND, Ill. — Police have arrested Dewaun Anthony Berry, age 42, in connection to the Rock Island shooting.
Detectives arrested and charged Berry with first-degree murder and three counts of aggravated battery with a firearm.
He was taken to the Rock Island County Jail on Monday, August 31 around 4:10 p.m. His bond was set at $5 million.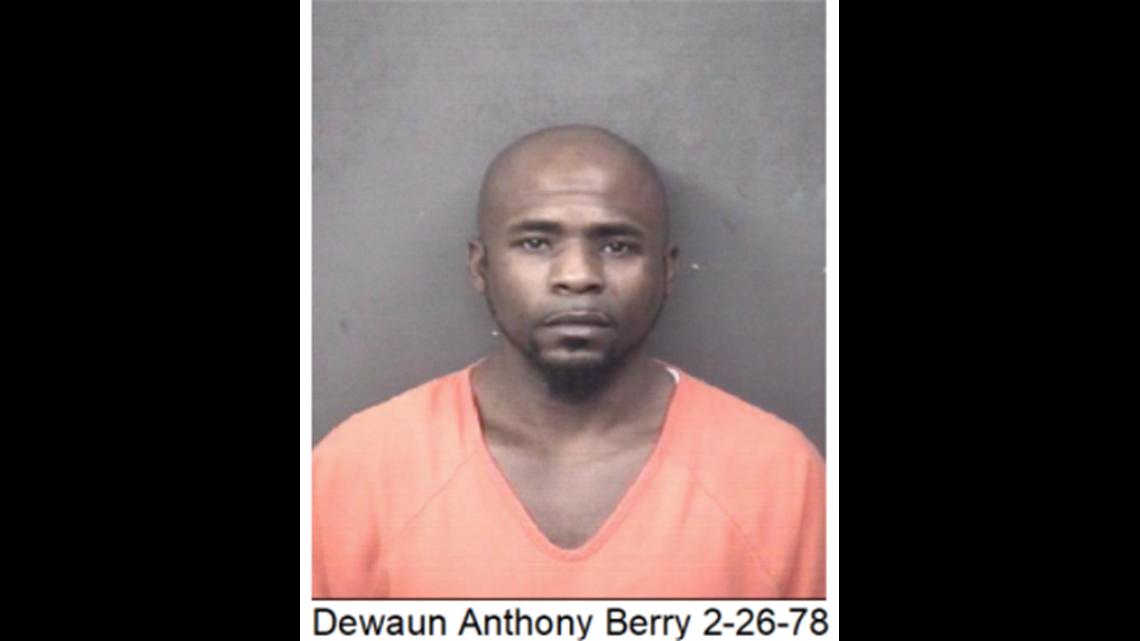 One person died and five others were injured from shootings in the District of Rock Island.
Several shots were fired in the District of Rock Island near 18th Street and 2nd Avenue in the early morning hours of Saturday, August 29.
Shots rung out around 2 a.m. near 18th Street and 2nd Avenue.
An incident report from the Rock Island Police Department confirmed the shooting was deadly and multiple people were shot.
Police later confirmed that there were four victims initially in the District of Rock Island. A 43-year-old man died in the shooting; three others were injured: a 42-year-old man, a 29-year-old man and a 22-year-old man.
About 10 minutes later another round of shots were fired one block down, at 19th Street and 2nd Avenue. A fifth shooting victim was found in this area and a sixth victim approached officers on foot, said police.
Rock Island County Coroner Brian Gustafson confirmed the man who died was 43-year-old Jesse Brand Jr.
A curfew has been imposed for the District of Rock Island from midnight to 6 a.m. on Sunday, August 30, according to Mayor Mike Thoms.
"The City of Rock Island cannot tolerate this type of crime," said Mayor Thoms. "We are going to do everything we possibly can to not only find these individuals who committed this crime but also try to end these type of situations from happening."
Mayor Thoms added that it is to no fault of the businesses within Rock Island's District that these crimes keep occurring, thus they will not be punished.
"These bad criminals don't control us. Were going to control them. We cannot let them dictate all the hours that we are open or closed or what kind of businesses we want to have," said Mayor Thoms.
A curfew is also in effect in Davenport for the downtown, East Village, and surrounding areas from midnight until about 5 a.m., according to Davenport Mayor Mike Matson.
A $5,000 reward for information has been set for anyone with information that leads to the arrest of the person responsible for the shootings.
Anyone with information or videos from the scene is asked to share with the police.
"There is no need for this," said Davenport Mayor Mike Matson. "This is so wrong and we need the public's assistance to assist our folks in finding the people who did this."
Mayor Thoms said he has spoken to all of the council members and they all "encourage this and are in support" of the added curfew. He said together they are "trying to find ways to keep this from happening in the future."
Fourth ward alderman, Jenni Swanson, said she has always fought for the city's curfew to remain at 2:00 a.m. and she does not "see an advantage to having our bars open an hour later."
"I think that if we really want our district to survive and thrive, then all the bar owners really have to get on the same page and really help with enforcing," said Swanson. "This is not simply the responsibility of the city."
Second ward alderman, Randy Hurt, said the city cannot keep going down the same path.
"It wasn't [a matter of] if it was going to happen but when it was going to happen," said Hurt. "We were obviously disturbed by it but I can't say that I was overly surprised by it."
Mayor Thoms said the city will be coming out with more news and "more defined information" on what is going to happen down in the district in the coming days.
"I will be announcing later what type of hours we plan on keeping the downtown and what safety measures it will take," said Mayor Thoms.