BETTENDORF — Officers looking for suspects connected to the rash of area vehicle burglaries instead spooked a marijuana dealer on Monday, May 8, causing him to flee from the Life Fitness Center parking lot and eventually crash his Lexus sedan against a tree in the yard of a home at the intersection of Olympia Drive and Middle Road.
Arrested following the crash was Trashun R. Hickman, 22, of Davenport. He was charged with multiple drug and traffic charges.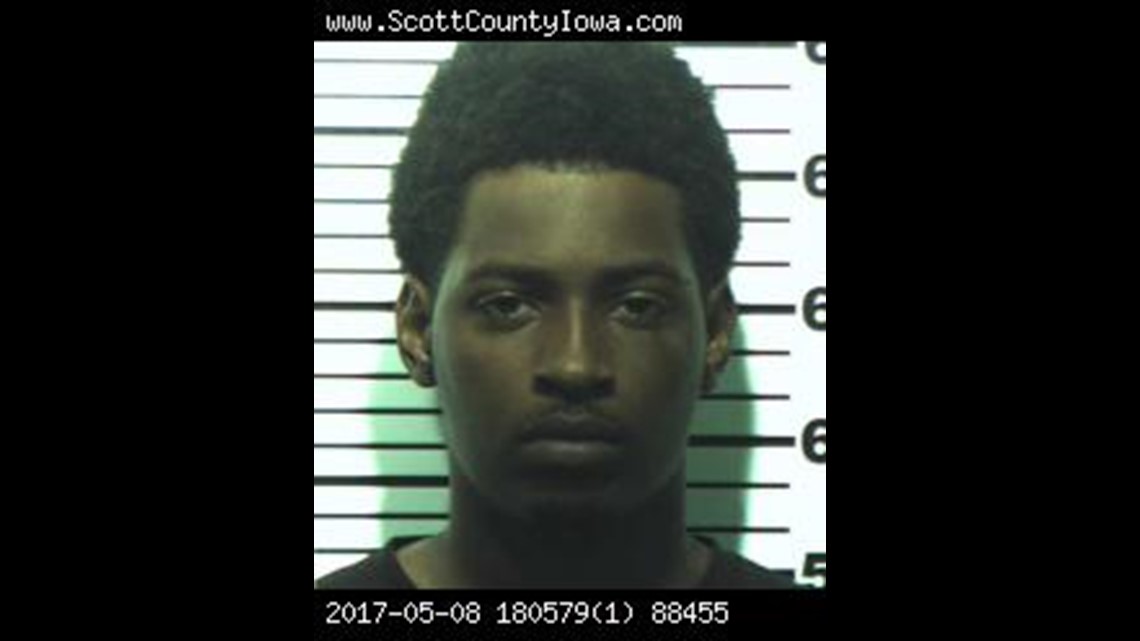 According to police, a call came in about "suspicious activity" at the Life Fitness Center parking lot, regarding a person "looking at vehicles from inside the Lexus." When an officer attempted to ask Hickman what he was doing in the parking lot, he fled in at a high rate of speed, initiating a pursuit.
Hickman lost control of his vehicle near the intersection of Olympia and Middle and collided with a fence and then a tree. A female passenger in Hickman's vehicle was injured in the accident and left behind by Hickman, who ran away on foot, according to the affidavit.
Police were able to wrestle Hickman to the ground and apprehend him a short distance away from the crash scene. According to the affidavit, he said he ran "because he got scared and knew he had marijuana in the car." One of the pursuing officers sustained a laceration while chasing the suspect over a fence, the affidavit stated.
Officers recovered 4.65 grams of marijuana, plastic baggies and a digital scale from the car, as well as a pipe. Hickman also consented to a search of his mobile phone, which confirmed he sells marijuana, the affidavit stated.
Hickman was transported to the Scott County Jail. He faces the following charges:
Possession with the intent to deliver
Possession of drug paraphernalia
Interference with official acts resulting in injury
Leaving a scene of a injury accident
Reckless driving
Failure to maintain a reasonable  and proper speed
Failure to maintain control
Failure to have insurance
The female passenger was not charged. Both she and Hickman were treated for minor injuries at the scene.