EAST MOLINE, Illinois — East Moline Police are investigating a shooting in the 300 block of 15th Avenue that happened around 11:30 a.m. on Tuesday, Feb. 6.
Police say witnesses reported two male subjects involved in the shooting that happened in the road. Initial reports indicated one victim suffered a gunshot wound to the head.
June Williams posted a video of East Moline police as they surrounded a house at the intersection of 15th Street and Kennedy Drive early Tuesday afternoon. She said a teenage girl was taken from the house, frisked, and taken away in a police vehicle.
She submitted these additional photos of the heavy police response in the neighborhood: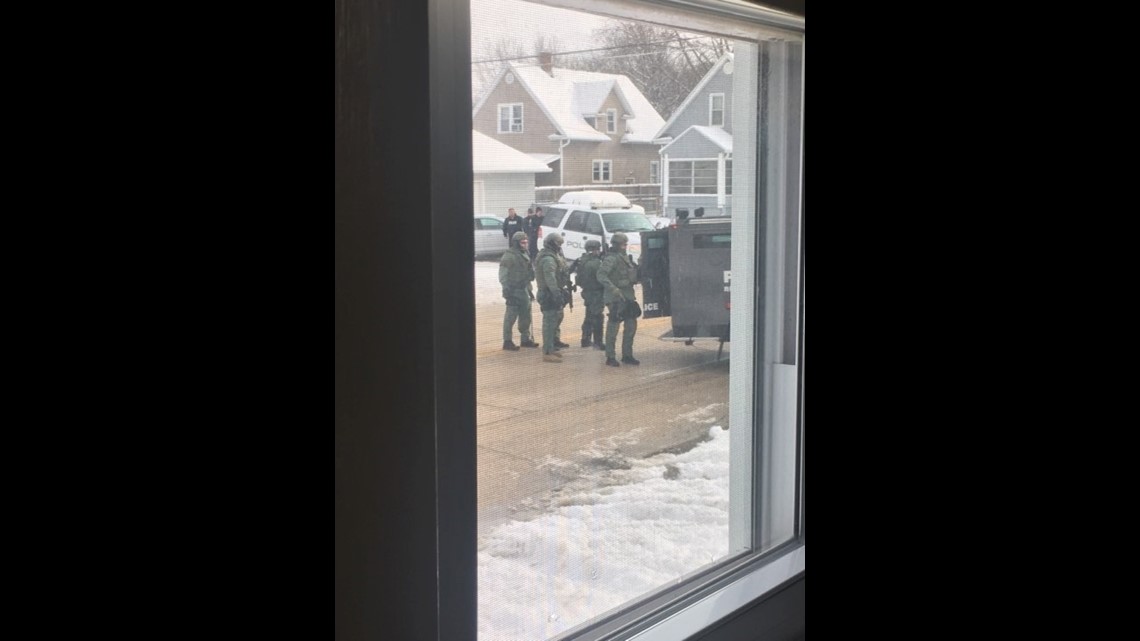 Based on scanner traffic, police were actively searching for suspects shortly before noon. Uniformed officers were  on the scene early Tuesday afternoon securing the area and attempting to locate evidence.  Officers from Silvis, Moline and the Rock Island County Sheriff's Department are assisting.
Authorities ordered a lock down at the nearby Hillcrest Elementary school and around 40 students were being withheld from bus routes in the area of police activity Tuesday afternoon.
(Editor's note: An earlier version of this article stated the shooting happened in Moline.  It has been corrected to say "East Moline.")