Torry Devena recalls the ominous images from Abingdon, Illinois, around 10:30 Wednesday night.
"It was like fireworks or a strobe light going off," she said.
Heavy rain, strong winds and hail delivered blows to parts of Knox County.
Rainfall estimates topped four inches near Abingdon.
"It came down real hard in sheets," Devena remembered.
There were remnants of flash flooding near Delong, Illinois.
"Looks like the water came across from over here," said trucker Harold Henshaw.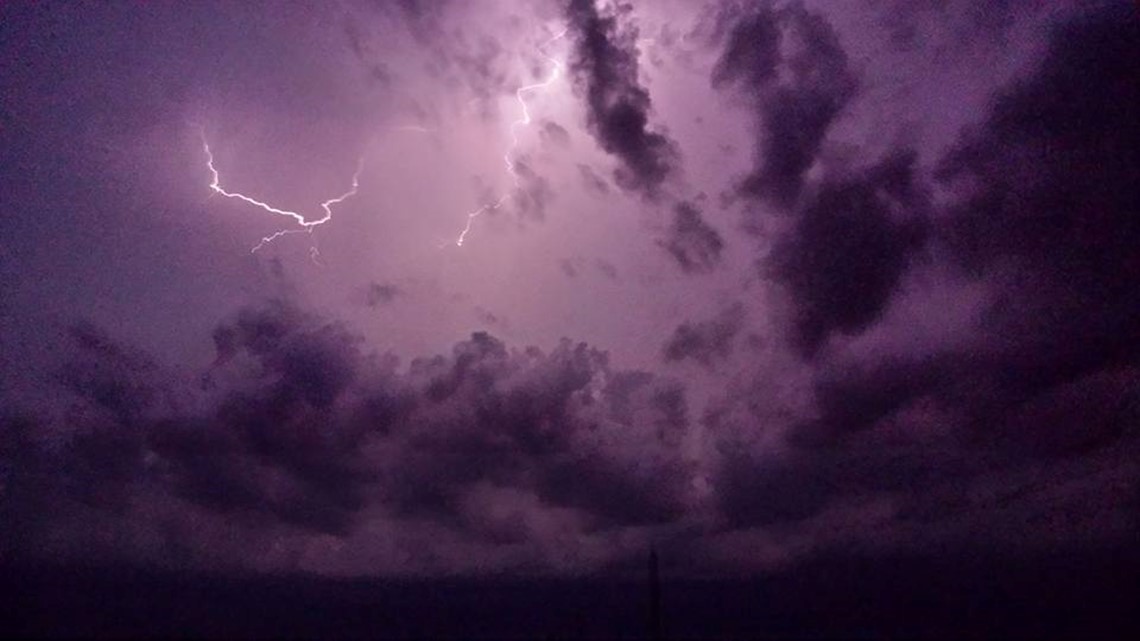 High water overflowed this creek for a time.
"You can tell by the way the leaves are laid over, it must have come from this way," he continued.
A few miles away at Lake Bracken, an oak tree was ripped from its roots and deposited into the water.
"I'm looking for corn plants that are snapped off," said Munson Hybrids agronomist Craig Allaman.
In Galesburg, strong winds knocked down some corn plants.
"When you get these big torrential rains, a lot of that actually runs off the field," he said.
These plants will correct themselves and become upright in a few days.
Some leaf damage in others could make them prone to other problems.
"Disease, especially in seed corn, is what we really worry about," he said.  "Any time you get these in leaves, it can allow disease to get into the plant."
Allaman was relieved to not find any plants that were snapped off.
He'll handle this storm aftermath and move on.
"We're still in a very good position right here in this area," he concluded.
Still, hoping for gentler rains the next time around in Knox County.