Is there a future for marijuana legalization in Iowa?
As more states in the Midwest move to legalize cannabis, the trend bears the question: Is Iowa on the same path? The answer is a little hazy.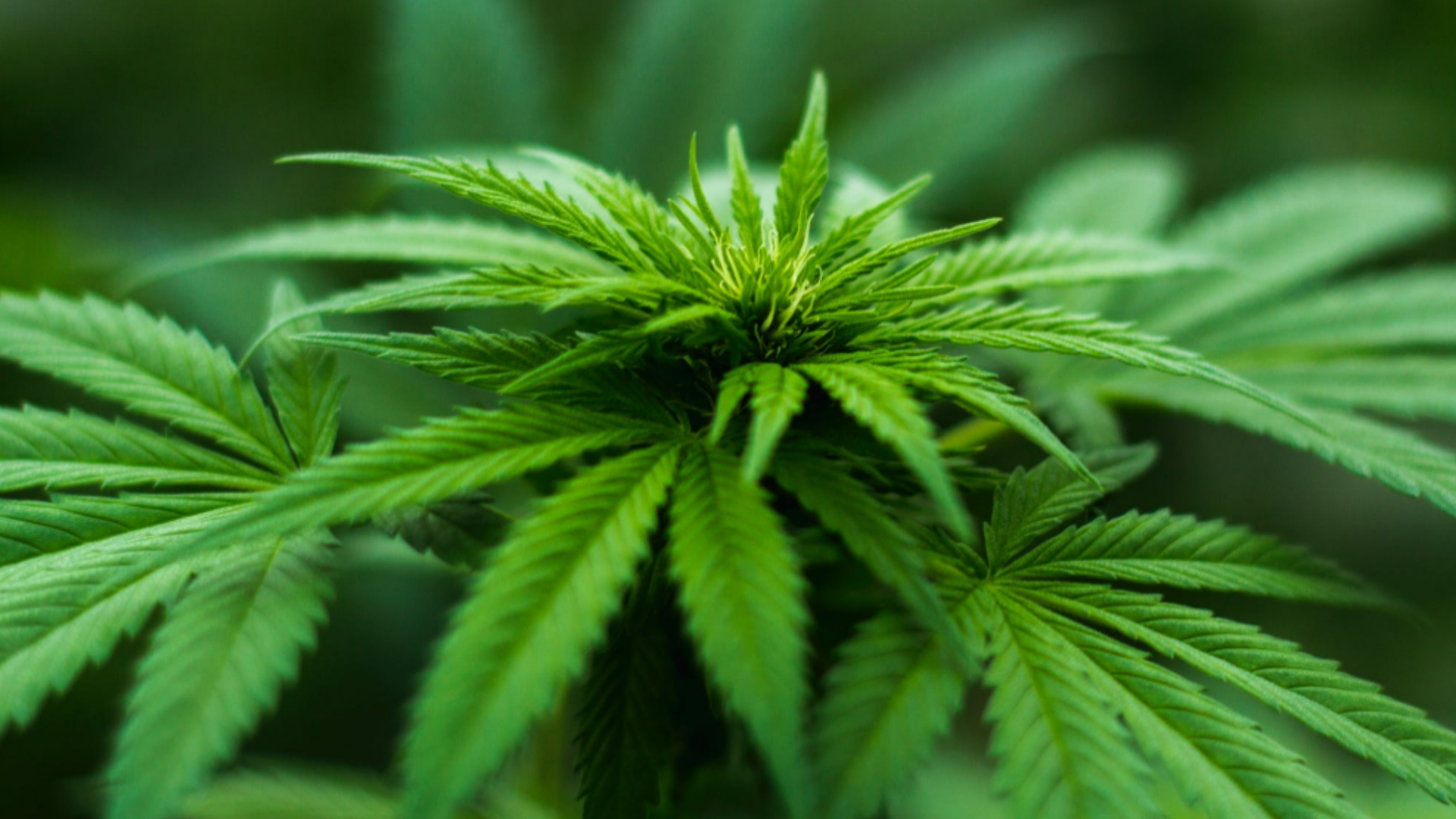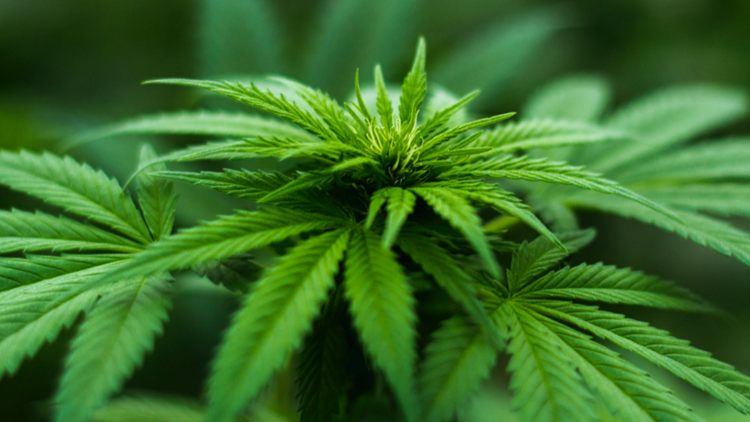 Early Saturday morning, Minnesota lawmakers passed a bill to allow adults to legally use, possess and grow cannabis.
Minnesota is the third state bordering Iowa to have legalized recreational marijuana, joining Missouri and Illinois.
While Illinois legalized marijuana through the Illinois Cannabis Regulation and Tax Act in 2019, Missouri is a more recent development. In 2022, Missouri voters approved a constitutional amendment legalizing the drug.
The vote seemed to pay off for Missouri – literally.
Recreational marijuana sales totaled more than $8.5 million on the first weekend of sales alone, according to the Missouri Department of Health and Senior Services.
As more states in the Midwest move to legalize cannabis, the trend bears the question: Is Iowa on the same path?
The answer is a little hazy.
Where Iowa stands
:
Earlier this year, House Democrats introduced House File 442, which would allow Iowans over the age of 21 to purchase marijuana from licensed retailers.
"Iowans are already using this product. They're already buying this product," said House Minority Leader Jennifer Konfrst, D-Windsor Heights. "Why are we allowing states around us to get the revenue? We should be getting the revenue."
The proposed legislation also requires a 10% tax on recreational sales that would go toward funding schools, public safety, and substance abuse and mental health services.
While the bill didn't go far, Konfrst believes it could come up next session.
"Realistically, I don't think it will while the governor is still in office, unless she has a change of heart," she said. "And I hope she does."
Brad Knott, the founder of the nonprofit advocacy group Campaign for Sensible Cannabis Laws (CSC), says Gov. Kim Reynolds is a major obstacle in the fight to legalize cannabis.
"We're never going to get it because of the governor's opposition," Knott said. "You know, that's the elephant in the room that has everything slowed down."
In the past, Reynolds has made her stance on legalizing marijuana abundantly clear.
"I do not support recreational marijuana. I don't," Reynolds told The Gazette in 2019. "I won't be the governor to do that."
Local 5 reached out to Reynolds' office to confirm this stance, four years later. A representative from her office said the governor's position has not changed.
Konfrst believes this hardline stance has discouraged Republican leadership in the Iowa legislature.
"I think they should stand up to the governor and show her that they're speaking for the majority of Iowans with us," she said. "We would welcome bipartisan support for this bill, and we think that we could find it, but the governor has said no, so they're just not even going to try."
Safer than alcohol?
:
According to a 2021 Des Moines Register/Mediacom Iowa Poll, 54% of Iowans support legalizing recreational marijuana. That number falls only slightly below national data from Pew Research, which shows 59% of Americans believe marijuana should be legal for medical and recreational use.
With this kind of broad support, Knott believes legislators owe it to Iowans to at least start a conversation about the issue.
"We're not prescribing it," Knott said. "We're just saying, let's have a debate. Let's be serious about it and see what the legislative process can produce. Do your job, legislators."
Knott, who started CSC in 2022, believes cannabis is a safer option than other drugs, especially for people who may struggle with other forms of substance use disorder.
"Cannabis is not addictive in the way that alcohol is addictive," Knott said. "It's not toxic to human organs. So it's a lot safer, it's going to have fewer ... health problems arising from cannabis."
He cites rising THC levels in marijuana as a growing concern for his office. While THC levels in plant material in the 1960s and 1970s were capped at about 3%, Woolery says THC levels are now at an excess of 15% in many products.
That amount of THC can lead to a number of issues, Woolery said, including substance use disorder and mental health issues.
In addition, marijuana already plays a large role in drug-related traffic fatalities and injuries: In a 2022 report, the National Highway Traffic Safety Administration said 55.8% of those killed or injured in U.S. traffic crashes had one or more drugs or alcohol in their system, with cannabinoids being the most common (25.1%).
"I would take an exception to anybody who wants to suggest that marijuana is this benign substance," Woolery said.
Woolery said these concerns become even greater when kids are factored into the equation.
Researchers at the University of California San Diego found young people between the ages of 12 and 20 are more likely to become cannabis users in states that legalized recreational marijuana. However, the Marijuana Policy Project provided alternative data, suggesting the opposite.
Still, Woolery believes these uncertain numbers are cause for concern.
"That's the one thing I hope we can all agree on ... it's not something young people should be dabbling in," Woolery said.
Konfrst understands these concerns, but believes regulating marijuana will actually help kids in the long run.
"Right now, kids have easier access to marijuana than they will when it's legal because there will be regulation, there will be procedures in place, and the products that everyone uses will be safer," she said.
State to state
:
Perhaps the biggest argument in favor of legalizing recreational marijuana comes down to revenue.
In 2022, Illinois reported adult-use cannabis sales exceeded $1.5 billion, generating $445.3 million in total tax revenue.
Across state lines, in Missouri, recreational-use marijuana sales totaled $91 million in April, with an extra $30.1 million in medical sales.
These staggering numbers might frustrate Iowans who want to reap the tax benefits of recreational marijuana sales in their own state, Konfrst notes.
"The tax dollars they're spending across the river are dollars could be going to Iowa schools," she said.
Looking outside of the Midwest, Nevada generated more than $152 million in cannabis tax revenue (medical and recreational) in the 2022 fiscal year. The state has a population comparable to Iowa
Woolery has heard the revenue argument before, but thinks the conversation needs to go beyond money-making.
"Revenue isn't going to eliminate the black market," he said. I think that's what other states are finding."
Woolery claims that even if states do regulate marijuana in an attempt to turn a profit, black market cannabis will remain cheaper and more easily accessible.
"There's a human cost as it relates to behavioral health and public safety," he said. "It all tells me that it won't hurt to tap the brakes on something until we know more."
Iowa's future
:
The arguments for (and against) legalizing recreational marijuana are multifaceted and complex, ranging from concerns over safety, taxation and racial justice.
But for supporters, one thing is clear: the time to legalize is now.
"There are farmers, there are workers, laborers, union workers, there are conservatives who believe even if they don't want to use the product, it should be available to Iowans because it's freedom of choice," Konfrst said. "So let's actually have the conversation."
In contrast, Woolery urges caution, noting the potential of legal cannabis in Iowa has a "whole bunch of yellow and red flags."
"There's a growing body of evidence, I believe, that raises if not conclusive thoughts, at least questions about the health and public safety impacts of marijuana in a way that tells me we need to be very cautious as we proceed when it comes to policy," he said.
As legalization campaigns continue throughout the Midwest and the United States, Knott hopes Iowa catches up to the trend sooner rather than later.
"In spite of the governor's resistance, one, she won't be around forever, two, the culture is washing over," Knott said. "The national culture is washing over the boundaries into Iowa."