With a nasty "wind and cold" combo coming for the weekend, it's time for some weird food combos.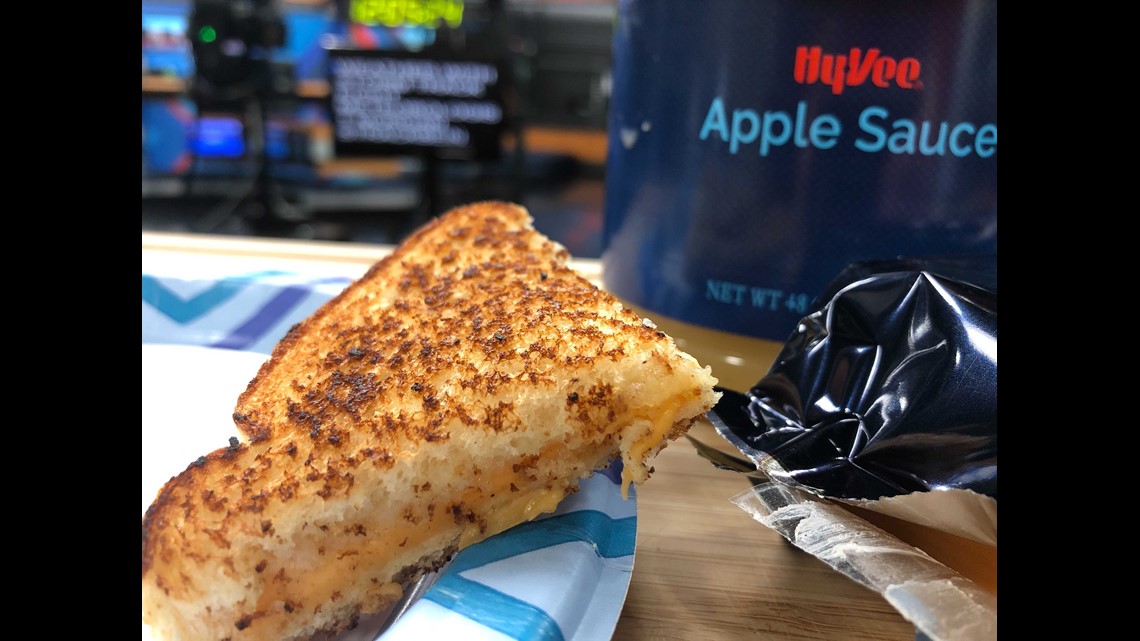 1. GRILLED CHEESE & APPLESAUCE SANDWICH
This one had us scratching our heads. Why would you possibly want to mess with the classic? But then, people eat apple slices and cheese on charcuterie. And we've heard of some places putting cheese on top of apple pie crusts.
The Verdict: Not really great.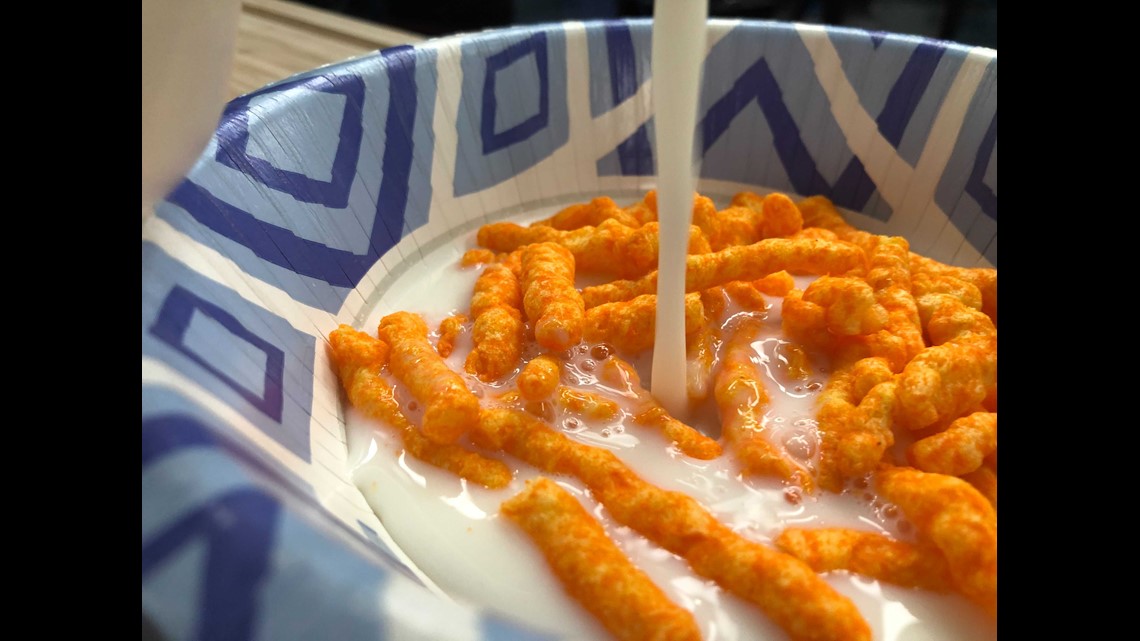 Who says you can't pour milk over Cheetos? This one seems innocent enough. Cheetos are made with cheese and milk is dairy.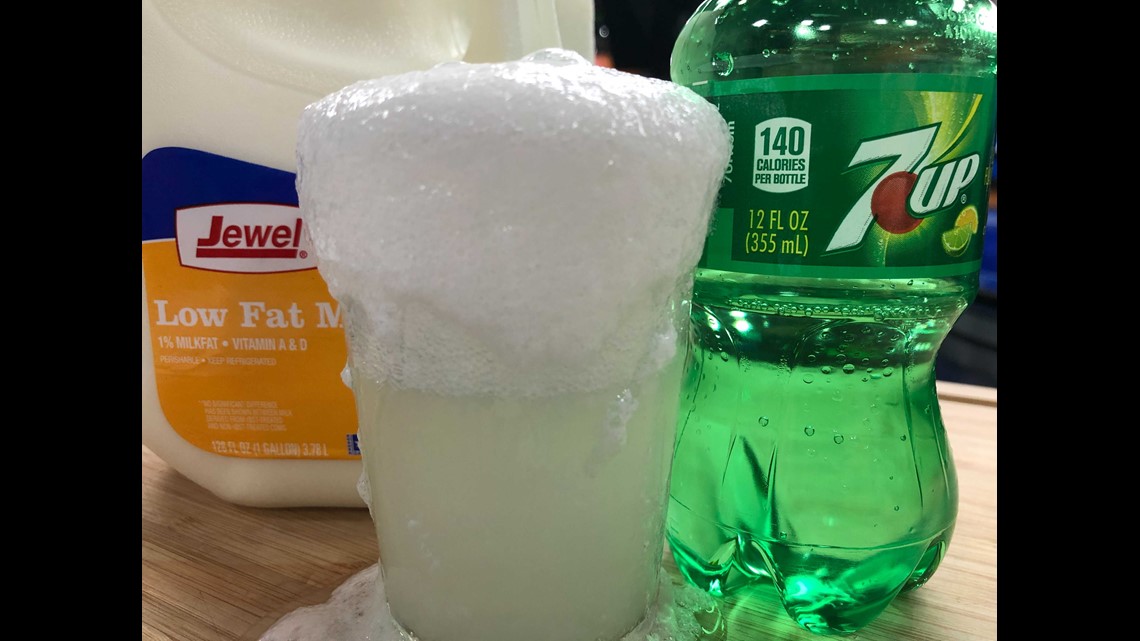 Apparently, back in the 1950s, this was a combo used to quell a child's upset stomach. It's not terribly bad, so long as you drink it soon after you pour it. We found out the hard way that if you let it sit, the acid and base separate leaving crusty milk floating on top of 7UP.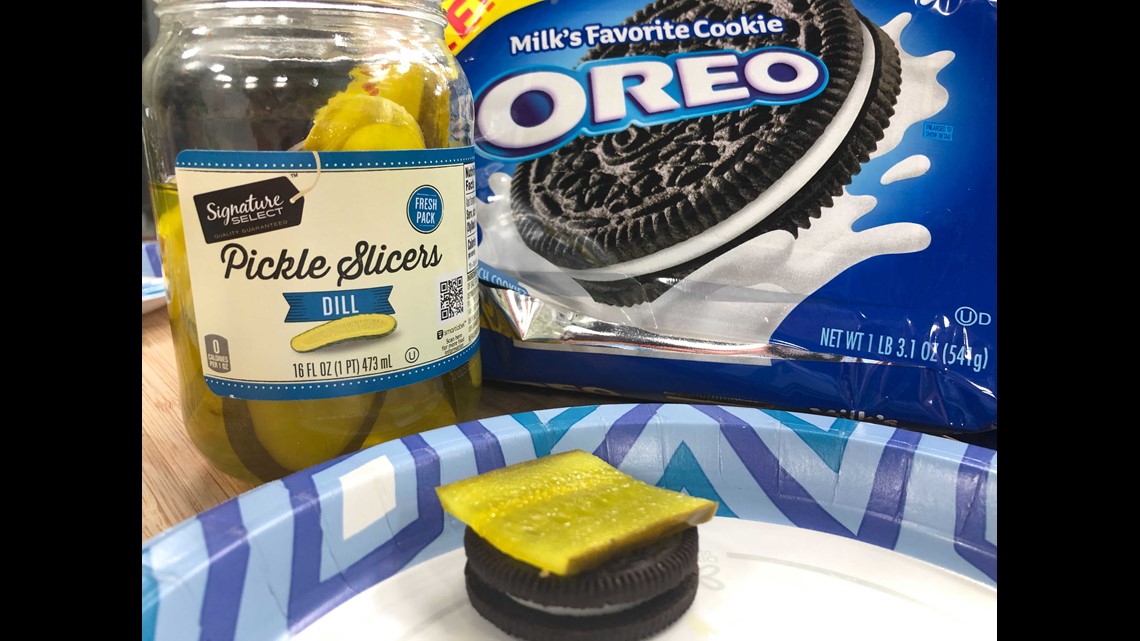 This one seems like the weirdest one of them all, but after the first bite it may be the most plausible of them all! First of all, the pickle is good because it comes with the crunch of the Oreo. And the sweetness of the Oreo makes the dill pickle taste a little like a "bread and butter pickle."

The Verdict: Yummy!
And now it's time now for Cocktail of the Week: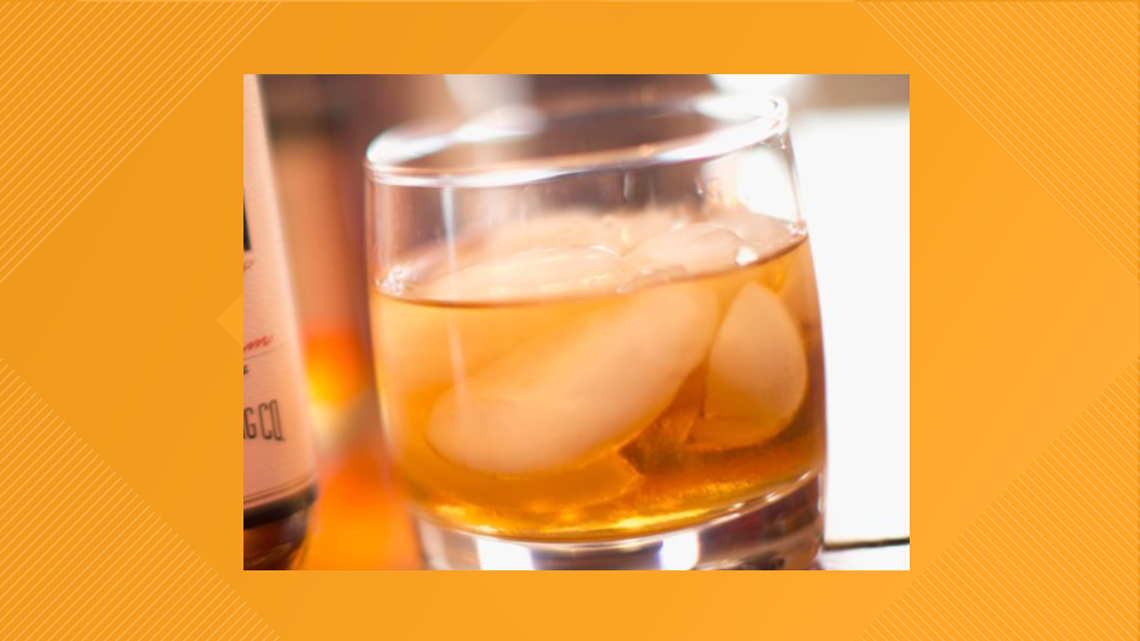 With a cold weekend looming, what better way to warm up than a hot, boozy beverage! This week's Cocktail of the Week is a classic Hot Toddy.
2 oz. Bourbon, Whiskey, Cognac, Dark Rum or Scotch
Cinnamon Stick and Star of Anise for garnish
Pour your alcohol of choice in a heat proof glass with honey and lemon peel. Add hot water to your desired taste. Stir. Serve with Cinnamon Stick and Star of Anise. Click on the video before to watch: