COMING SOON: Bettendorf
What's going in here? What's happening over there? You ask - We find out!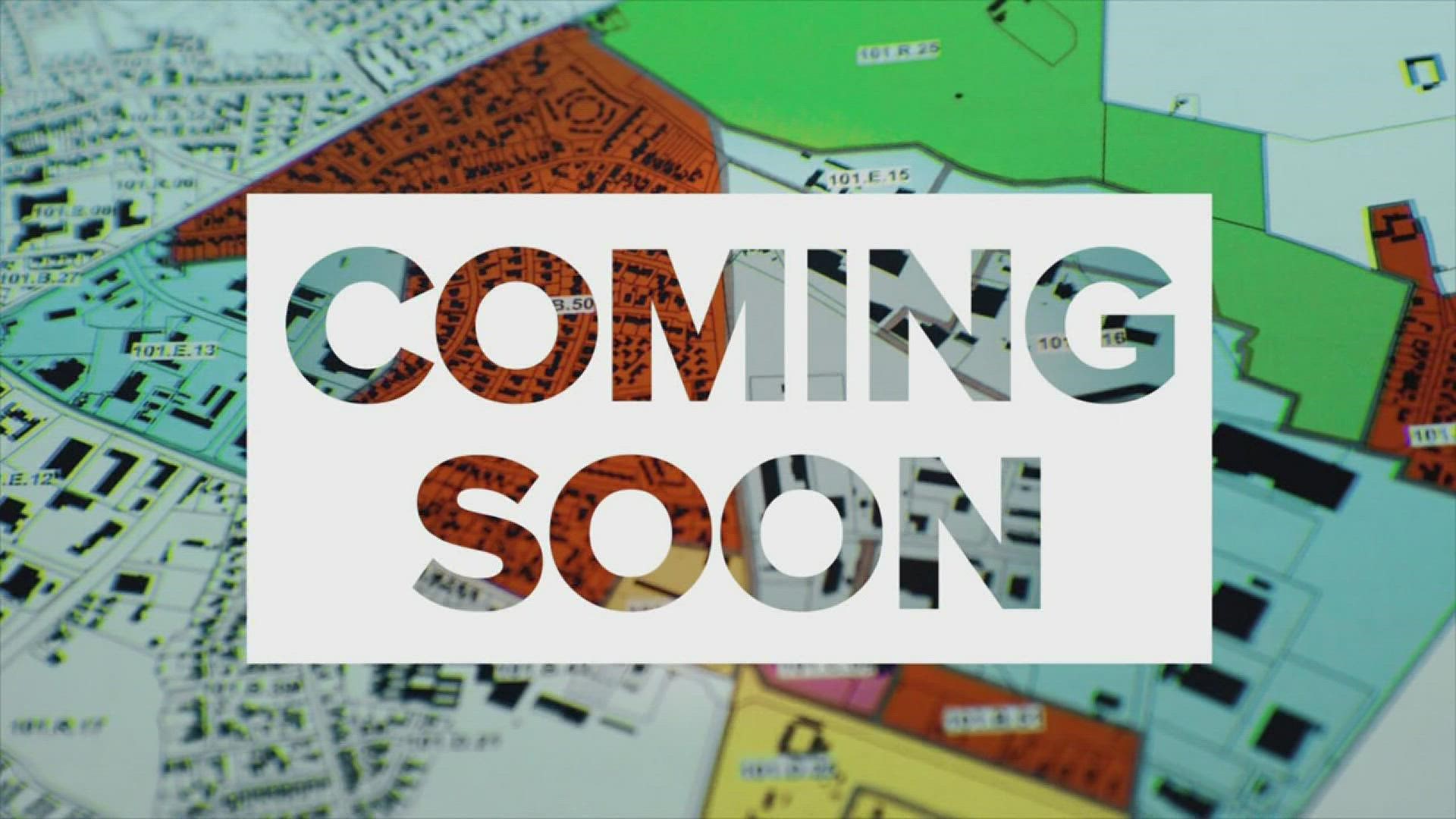 What's going in here? What's happening over there? These are questions we all ask as we drive around town and Coming Soon Segment is about answering those questions.
New Dental Office
:
Near 53rd Avenue
A new dental office is being built north of 53rd Avenue - right by ORA Orthopedics off 18th Street. According to Jeff Reiter, the City of Bettendorf's Economic Development Director, the project is expected to be done in Fall 2022. No word yet on who the dentist is or what the business is called.
Video Aired on April 21st, 2022:
New Bar
:
53rd Avenue
Oak Grove Tavern is taking up the endcap of a strip mall on 53rd Avenue, between Devils Glen Road and Middle Road. The owners are the same couple who owns Public House on Northwest Boulevard in Davenport and The Ridge on Utica Ridge Road in Davenport.
Video Aired on March 10th, 2022:
New Grocery Store
:
Devils Glen Road
Aldi is opening its first location in Bettendorf. The grocery store is being built on the corner of Devils Glen Road and Belmont Road. City leaders tell News 8 Aldi is expected to be ready for customers by the end of 2022.
Video Aired on March 3rd, 2022:
Non-Profit Expanding
:
Spruce Hills Drive
Hand in Hand is expanding its "People With Purpose" (PWP) Program, by creating the PWP Clubhouse at Spruce Hills Drive and 18th Street. The United Insurance half of the building at 1985 Spruce Hills Drive is being renovated by Russell Construction to house the adult day program for those with disabilities.
The PWP Clubhouse will have a home-like feel that will allow participants to work on several different life skills such as cooking, laundry, scheduling, and office duties. With this new space, Hand in Hand will be able to expand the PWP Program and serve more adults with disabilities.
The PWP Clubhouse is expected to be completed in May 2022.
Video Aired on January 27th, 2022:
New Restaurant
:
53rd Avenue
Stout's Irish Pub and Grill is opening its second location on 53rd Avenue near the Middle Road Roundabout. It's going into a new building constructed by Windmiller Design Build called "The Shops of the Woodlands." It's expected to open in Spring 2022.
Stout's first opened in Clinton, Iowa in 2011. It's known for being Clinton's BEST Irish Pub and Grill!
Video Aired on January 20th, 2022:
New Mexican Restaurant
:
Middle Road
Baja Tacos & Shots is getting ready to open in Bettendorf. It's located at 2526 Middle Road - in the same building as the drive-thru Hungry Hobo that opened earlier this year.
Two couples - Raul and Claudia Gomez & Ramses and Erica Moreno - are opening their first restaurant:
"We are new to the restaurant industry, but we are confident that what we are bringing to the Quad Cities is going to be innovative and new to the area," Claudia told News 8.
Baja Tacos & Shots is going to have 20+ varieties of tacos and 40+ flavors of shots. They hope to open after Christmas.
Video Aired on December 16th, 2021:
Unique Senior Living Community
:
53rd Avenue
The Summit is ready for residents off 53rd Avenue and Middle Road in Bettendorf. This is a senior living community, with an emphasis on "living." The $50 million project features a state-of-the-art fitness center, pickleball courts, a golf simulator and even a rooftop bar. Its creators - WellSpire and Genesis Health System - said The Summit was built to focus on vibrancy and activity.
The Summit is open to anyone 55+ and includes 105 independent living apartments, 35 assisted living apartments as well as 40 short-term rehabilitation and long-term care suites. The health center is open and residents start moving in the first week of November.
Video Aired on October 28th, 2021:
Restaurant Renovating Old Building
:
Downtown
Riverside Grille is renovating the former Ascentra Credit Union on Grant Street into its new home. Riverside Grille is currently located 0.2 miles away, basically across the street off State Street in between Bettendorf City Hall and the Waterfront Convention Center. Work on the outside of the building is almost done, but no word yet on when the restaurant will open in its new spot.
Video Aired on October 21st, 2021:
New Drive-Thru Restaurants
:
Near TBK Bank Sports Complex
There are two more buildings going up by the TBK Bank Sports Complex in Bettendorf. They are located behind Twin Span Brewing, off Forest Grove Drive. According to Jeff Reiter, Economic Development Director for the City of Bettendorf, both buildings will be restaurant/food service businesses and both have drive-thru lanes. No word yet on what restaurants are opening yet, though!
Video Aired on October 14th, 2021:
New Breakfast Spot
:
Valley Drive
Valley Country Cafe is opening September 8th, 2021 in the former Mickey's Country Cafe on Valley Drive, a couple miles past Arconic. The owners used to own Maple Leaf in Geneseo.
They tell WQAD the vibe of Valley Country Cafe is warm and welcoming and if anyone is interested in joining their team, visit their Facebook Page here.
Video Aired on September 9th, 2021:
Breakfast Spot Expands to Iowa
:
TBK Bank Sports Complex
Flip's Pancake House is in the final stages of construction. It's located near the TBK Bank Sports Complex in Bettendorf - on the north side of one of the strip malls along Forest Grove Drive.
If the name sounds familiar, that's because there's also a Flip's in Moline near SouthPark Mall.
No word on when Flip's in Bettendorf is opening, but they are hiring right now. There are full-time and part-time positions available for cooks, hosts, wait staff, dishwashers, and more. To apply, stop by the Bettendorf location - 5151 Competition Drive - between 2pm and 5pm or check out their Facebook page here.
Video Aired on September 2nd, 2021:
Coffee Shop Expands... Again
:
Maplecrest Road & Victoria Street
QC Fuel is expanding once again. It's opening its 4th location at the corner of Maplecrest Road and Victoria Street in Bettendorf, directly behind Bettendorf High School.
QC Fuel says they've received all city approvals and they're finalizing construction bids right now. They hope to open in late November, before winter begins.
UPDATE: QC Fuel is expected to now open in Spring 2022.
Video Aired on August 11th, 2021:
Unique Yoga/Pilates Studio
:
Near TBK Bank Sports Complex
There's a new business opening on August 3rd, 2021 in one of the strips malls that surround the TBK Bank Sports Complex in Bettendorf. Reform is located between R.I.A Federal Credit Union and Computer Revolutions off Forest Grove Drive, south of "The BettPlex."
Reform is from the Creators of Tapas Yoga, which already has locations in the District of Rock Island and Bettendorf near Utica Ridge Road and Tanglefoot Lane.
Reform is the first studio of its kind in the Quad Cites. Not only will it feature Pilates and yoga mat classes, but group reformer classes. A reformer is a strengthening and sculpting machine invented by the founder of Pilates, Joseph Pilates.
For more information on Reform, follow them on Instagram - reformqc
Video Aired on July 28th, 2021:
Road Expansion Project
:
Forest Grove Drive
One of the "hot spots" for development in the Quad Cities right now is everything around the TBK Bank Sports Complex. Now, the street itself is being worked on. Phase 3 of the Forest Grove Drive Reconstruction Project is in the design phase. This basically extends the road through the Middle Road intersection and improves that very busy intersection as well.
The work includes replacing rural roads with new concrete pavement, storm sewer, recreational trails, streetscaping, and adding in some roundabouts.
Construction is expected to start in early 2022. It's estimated to cost around $9.5 million.
To learn more, click here.
Video Aired on June 23rd, 2021:
New Pizza Place in Old Pizza Place
:
53rd Avenue
The building that once held Crust Stone Oven Pizza is transforming into a new pizza place called Mio Russo Sicilian Bar and Table. It's located at 2561 53rd Avenue in Bettendorf and is another unique restaurant concept from Mike DeWitte.
He says Mio Russo is inspired by his grandparents' old recipes from when they owned a place called Russo's in Cedar Rapids back in the 1960s. This restaurant will serve both Brooklyn style (thin crust) and Detroit style (thick crust) pizza, as well as homemade Italian beef and other Italian specialties.
UPDATE: Mio Russo is expected to now open March 16th.
Video Aired on June 16th, 2021:
New Coffee Shop
:
53rd Avenue
Located in another part of the same building above is a new coffee shop called Coffee Apothecary. It opened at the beginning of June 2021. The menu has concoctions, healers, elixirs, remedies, and more - all puns for their coffee, tea, and energy drinks.
Coffee Apothecary is open 7 days a week until about 3pm.
New Japanese Restaurant Concept
:
Downtown
Yoso is a modern Japanese steakhouse that's going to be located in downtown Bettendorf on the endcap of the new TBK Bank Headquarters, just west of Bettendorf City Hall. It's expected to open in 2022.
Owner Mike DeWitte tells News 8 the restaurant will feature an open flame robata-style grill that uses Japanese white oak charcoal. He says it's a very hot burning wood that is odorless and smokeless. The grill will be displayed in the middle of the restaurant.
There will also be sushi and other great Japanese and Asian dishes on the menu, as well as a full bar with a variety of sakes that you can sip on while you're enjoying a huge patio.
Video Aired on June 9th, 2021:
Do you have a development you want us to look into? Send an email to news@wqad.com with "Coming Soon" in the subject line.