Whether you love it or hate it, severe weather this year has been virtually non-existent. For our hometowns at least. The Quad Cities National Weather Service issues an average of 158 warnings for severe thunderstorm and tornadoes combined each year. So far, we have only seen 4 issued.
At this point last year, the local National Weather Service issued 111 severe thunderstorm and tornado warnings. Which really puts it in perspective just how inactive we have been. We are experiencing the quietest severe weather season since 1986.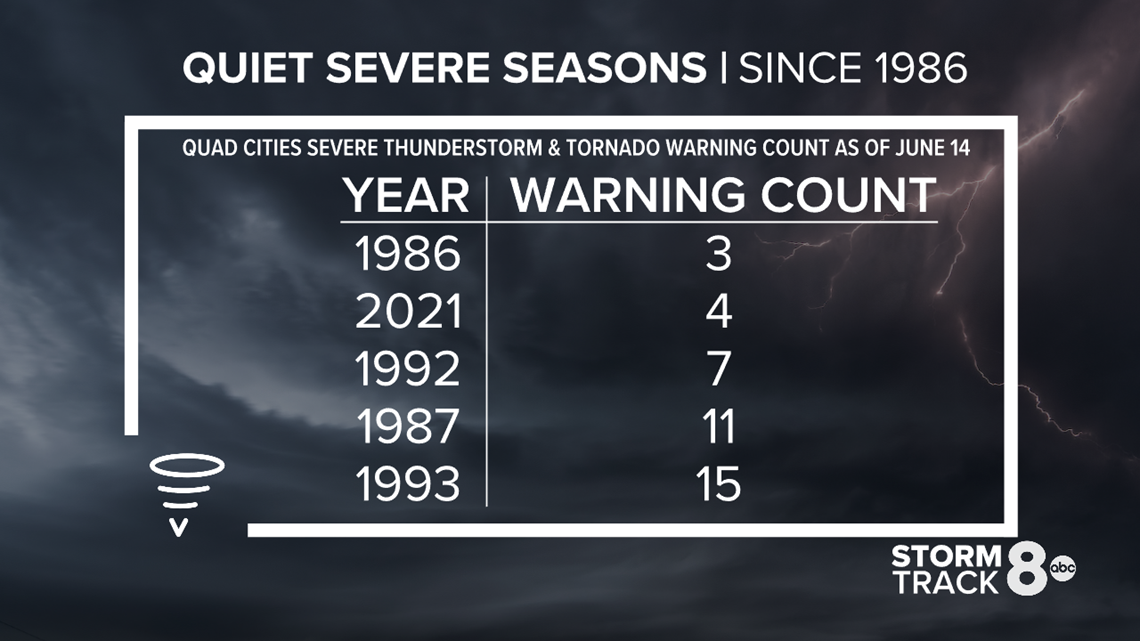 Why has it been so quiet for those in eastern Iowa and northern Illinois? That answer is simple. David Cousins from the National Weather Service in the Quad Cities says, "The warm moist air was kept out... of our region which really limited the severe potential for us."
Thunderstorms need three components: moisture, instability, and a lifting mechanism. We saw plenty of moisture with lots of rainfall during the month of May, but we really lacked instability with how cool it was for much of the month. When June arrived, it was like summer knocked down the door. Lately the environment has been way too dry for any significant rainfall or storms to form.
This is all thanks to the general storm track. When we talk about the storm track we are talking about a zone where thunderstorms travel driven by upper level winds. We simply just haven't gotten our hometowns to be under this zone. There is no immediate cause as to why we are seeing this... "It has just been staying away from us this year" says Cousins.
A lot of us are finding the quiet season so far relieving as many still suffer the repercussions of the August 2020 Derecho, but farmers definitely don't like to see the lack of rainfall. The good news is we are seeing trends to a cooler, but rainier pattern to end the month of June.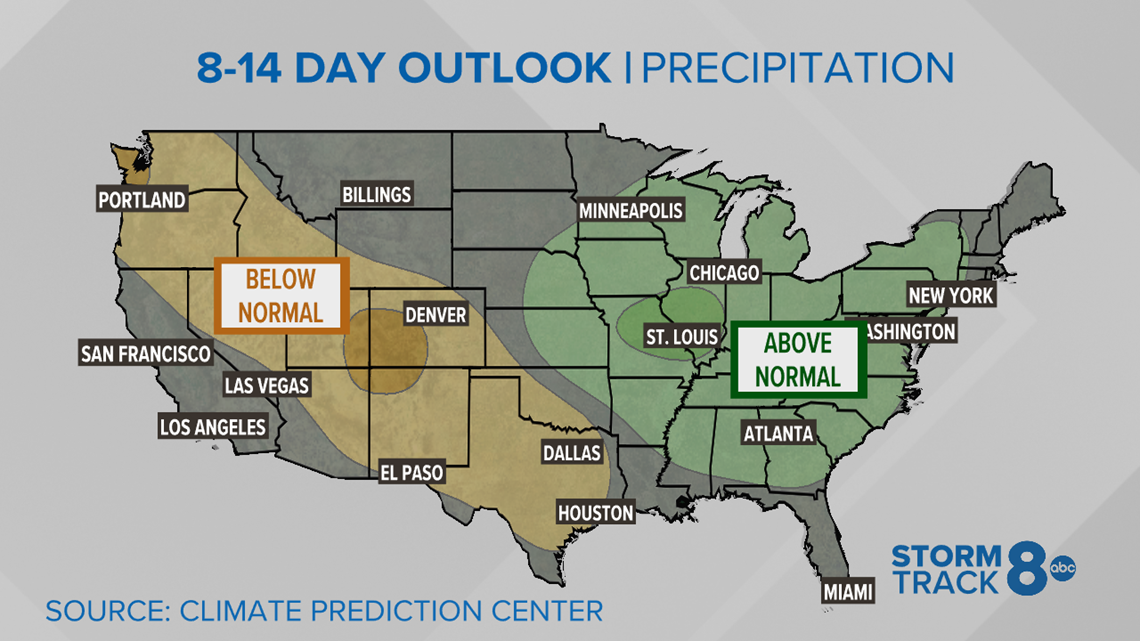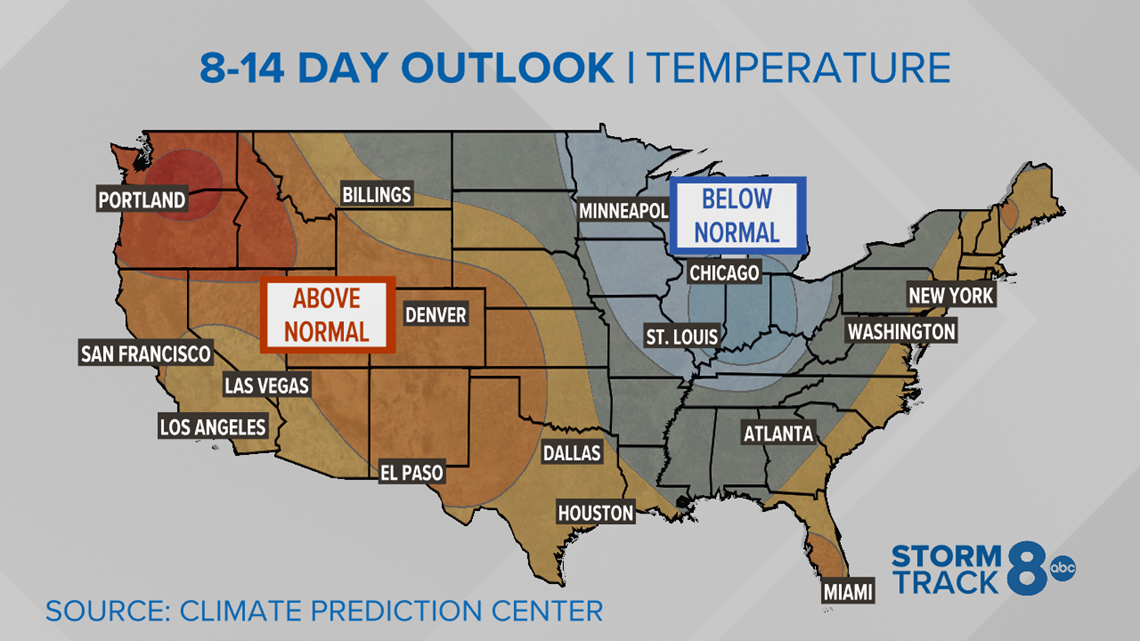 Just because we are halfway through our normal peak severe weather season, doesn't mean we need to let our guard down. "It only takes one event really to make a remarkable severe weather season," says Cousins. Severe weather is truly fair game for several months ahead of us. Cousins shares, "going forward just for people to pay attention to the forecast and any changes that may come."
Be prepared, know your plan, and stay informed!