MOLINE, Ill. — June 1 is the first day of meteorological summer, and throughout the upcoming summer months, you'll often hear the term "air quality" mentioned in weather forecasts. But what does that mean?
Air is primarily made up of nitrogen, oxygen and other gases. When air contains small amounts of chemical pollutants, it is considered good air quality. When air is hazy and contains high amounts of solid particles and chemical pollutants, it is considered poor air quality.
Air quality is measured using the air quality index. The index measures the changes in the amount of pollution on a scale from 0 to 500 degrees, according to the UCAR Center for Science Education. The lower the degree, the cleaner and safer the air is to breathe. The bigger the degree, the more pullulated and dangerous it is.
The five pollutants measured by the AQI are ground-level ozone, particle pollution, carbon monoxide, sulfur dioxide and nitrogen dioxide. Our air quality depends on the amount of pollution in the air.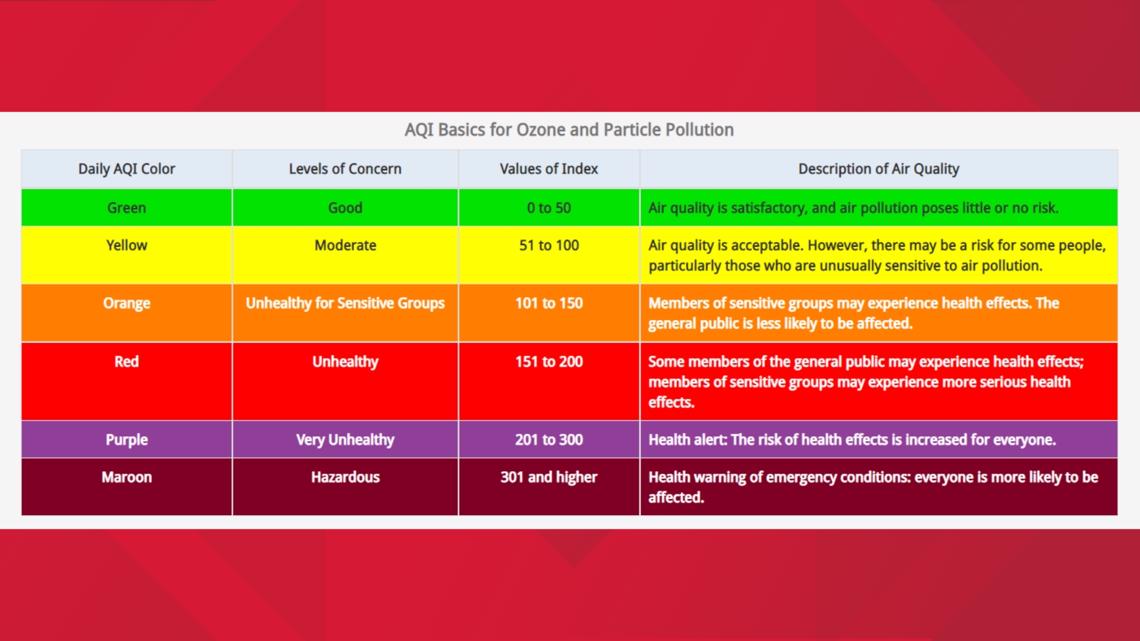 The Clean Air Act, enacted in 1970, enforces national standards for each of these pollutants to help protect public health. According to the U.S. Environmental Protection Agency, decades of research have proven poor air quality can cause detrimental effects on human health and increase disease, especially among vulnerable populations, including children, the elderly and those living in areas with high levels of pollution.
Several things can affect air quality. Manmade pollutants from vehicle emissions, coal power plants and more can play a direct role in air quality, but there are also natural causes.
Weather can affect air quality as well, according to the UCAR Center. If there is a volcanic eruption or a fire that emits pollutants into the air, wind can then carry these pollutants hundreds of miles away to another location. Storms can wash pollutants out of the atmosphere or move them to another location, but high-pressure systems and heatwaves create stagnant air that can cause high concentrations of pollutants to sit over an area. Droughts can increase the chances of fires, which also add more carbon monoxide and particle pollution to the atmosphere.
But weather can also increase air quality. Humidity can help decrease ozone pollution, and afternoon thunderstorms block sunlight, therefore slowing down ozone production while moisture destroys the ozone that has formed.