DES MOINES, Iowa — Much of the United States witnessed the "Super Flower Blood Moon" total lunar eclipse on Sunday night, and the sky cleared in Iowa just in time to create perfect viewing conditions.
The sun, moon and Earth aligned Sunday night, with Earth casting a shadow on the full moon's surface.
The blood-red appearance is a result of blue light being filtered out while red light still passes through. The moon crosses the southern half of the shadow's centerpiece, creating a unique difference in brightness and color between the north and south halves of the moon and a three-dimensional appearance.
This particular full moon was nicknamed the "flower" moon since it occurred in the middle of May.
Another total lunar eclipse is expected Nov. 7 & 8, 2022.

Below are some lunar eclipse photos captured from across Iowa:
Mark, a Marion, Iowa resident, captured this still image as the reddish hue appeared over the moon.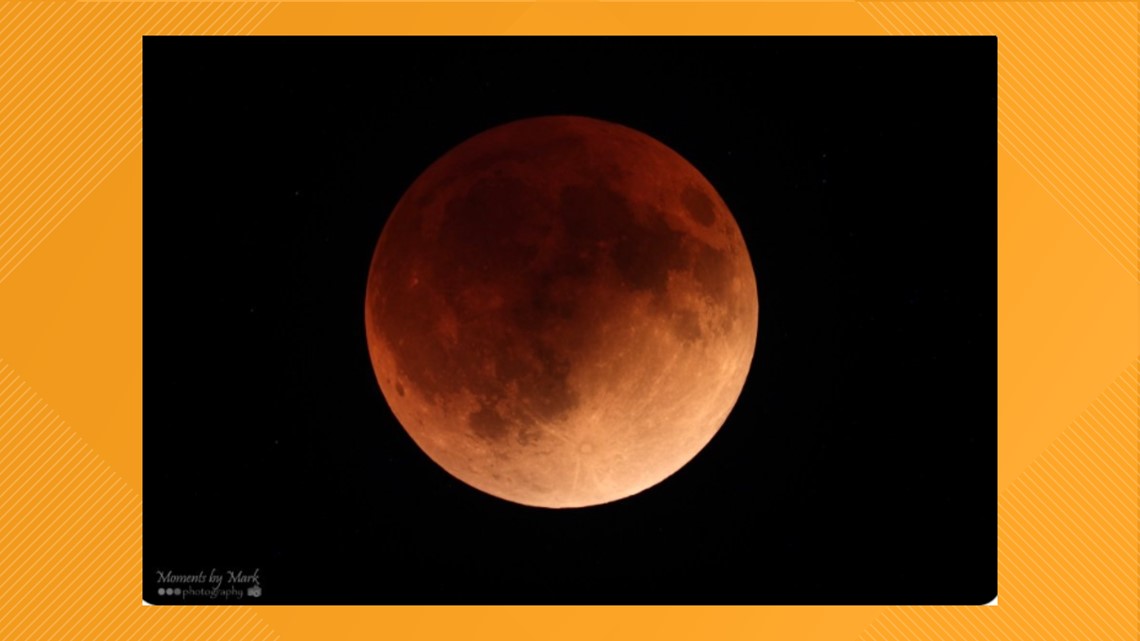 Don Henderson snapped this photo over Zearing, Iowa during the beginning of the total lunar eclipse.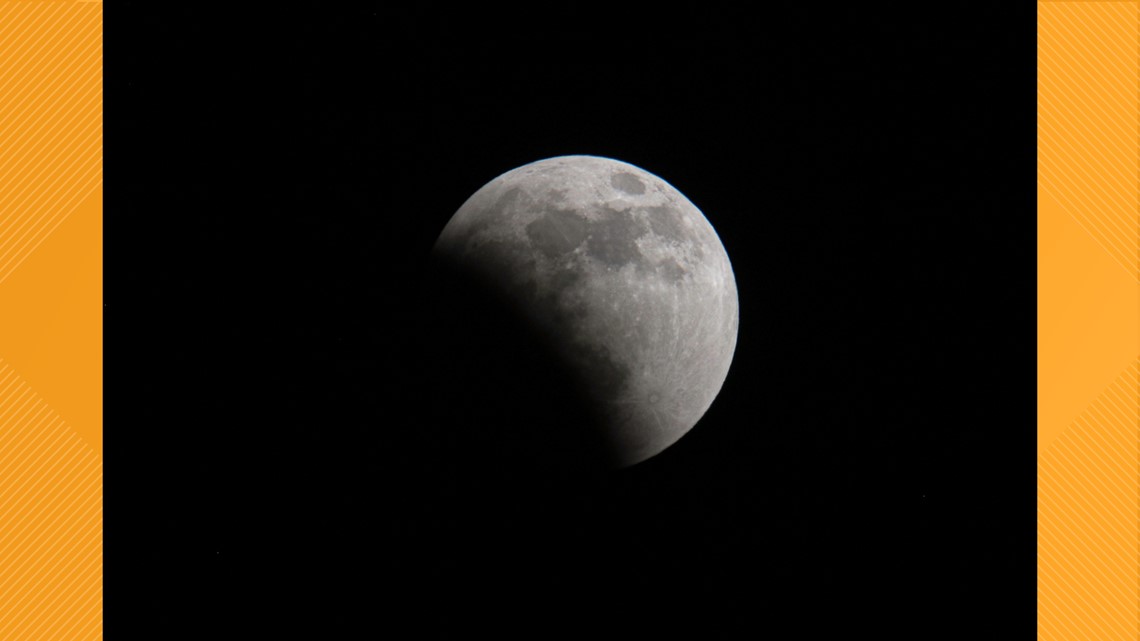 Kara Rich shared this photo from Chariton, Iowa while she watched the total lunar eclipse.
If you have photos from the lunar eclipse, text them to 515-457-1026 or email them to news@weareiowa.com! An archived NASA livestream of the eclipse can be seen here.
WATCH: Science Center of Iowa hosts 'full-scale' NASA models in new exhibit