This article is archived from April of 2016. It's being brought back as a trending topic.
Saturday, April 9th marks the one year anniversary of the deadly EF-4 tornado that struck Northern Illinois. The town of Fairdale was the hardest hit with more than half of the town demolished by the tornado.
One survivor has come forward with new video in the hopes that his personal story saves lives. Clem Schultz lived in a modest two-story home in the town of Fairdale. As the tornado approached the town, he went upstairs in order to gather camping lanterns that he and his wife, Geri, would need after the storm. As he passed a window, he took out his cellphone and recorded the tornado. Up until the impact, he believed it would miss his home.
The home took a direct hit by the tornado that had 200 mph wind, blowing the cellphone out of his hands. Clem was badly injured in the tornado as his home collapsed around him. First responders got to the scene and told him not to look down at the rubble, as the body of his wife Geri was directly under him.
As the one-year anniversary of the tornado approaches, Clem wants the video to be used for educational purposes. As a Meteorologist, I wholeheartedly agree and applaud this survivor for telling his story.
I have analyzed the video closely and have coined a term for a rule that will help people understand how a tornado works and who is at risk.
The Left to Right Rule: "If the tornado isn't moving from left to right on the horizon, you are not safe."
Let's examine some case-studies.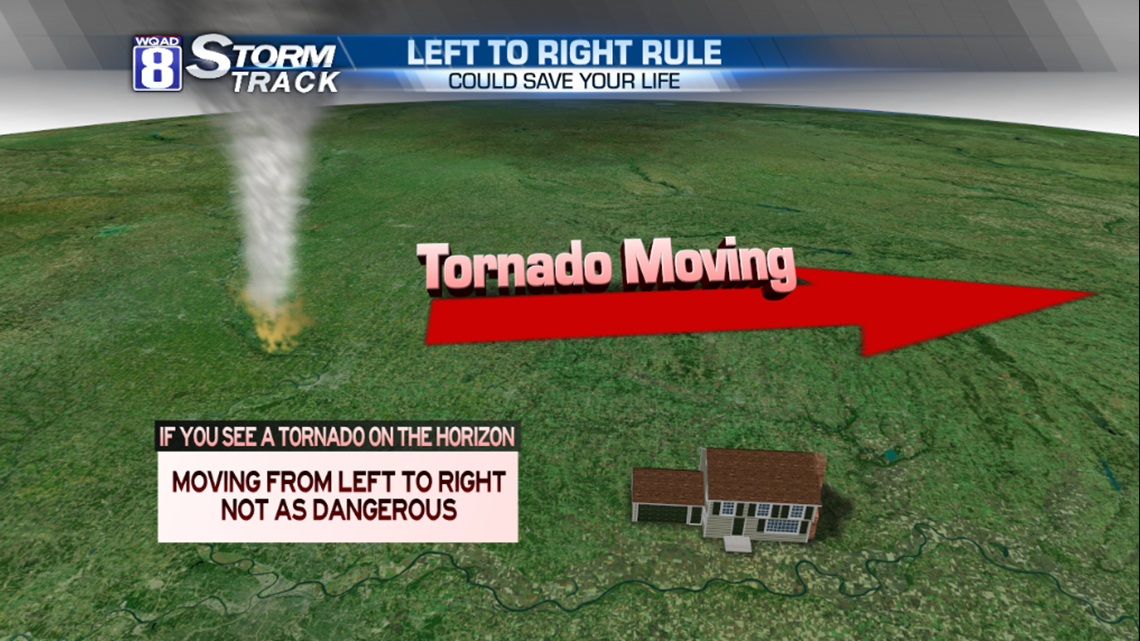 Imagine living in this 3D model of a home. If you look out the back window and see a tornado moving from left to right, there is a decent chance you will be spared direct impact. Another way to think about this: if you have to move your head from left to right watching the tornado, most tornadoes will pass by you.
But that is only true if there is just one tornado. Thunderstorms capable of producing one tornado can sometimes produce multiple tornadoes, and you may not have a good perspective to see the second one. Also, in some cases, tornadoes can turn right. For this reason, I am not saying the "Left to Right Rule" ensures safety. Instead, the rule means you aren't in the most dangerous spot.
A much more dangerous place is when you look out the window of your home and see a tornado that does NOT appear to move from left to right (or right to left). In this example, the tornado may have no discernible movement and is very dangerous. This is the perspective Clem Schultz had in Fairdale. It wasn't that he thought his area was immune to tornadoes. He believed it wasn't an immediate threat to him.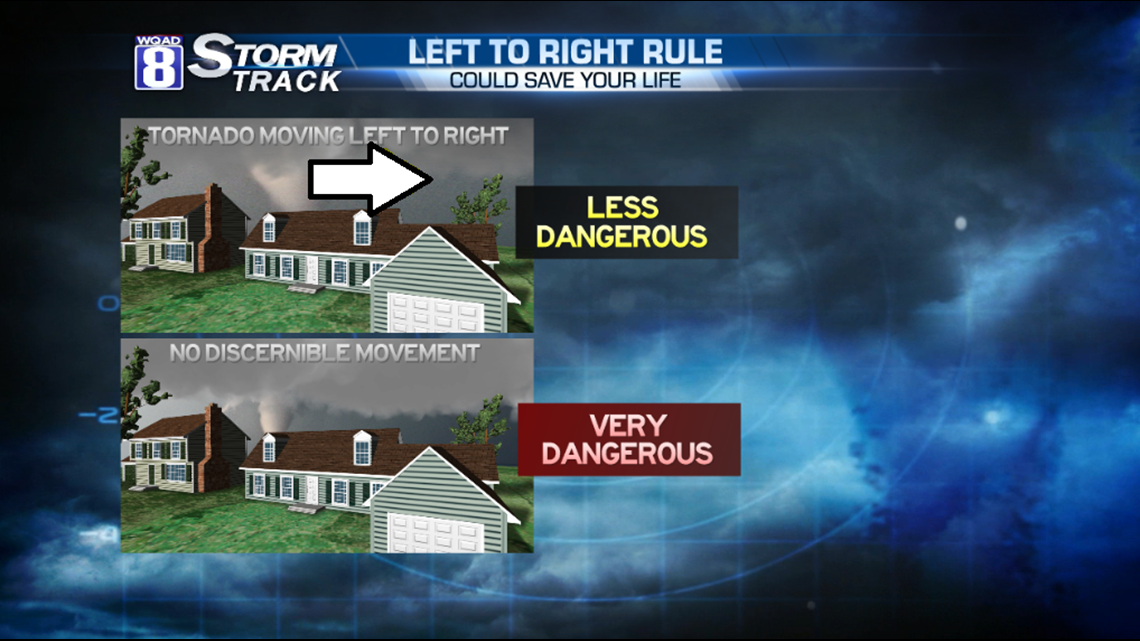 -Meteorologist Eric Sorensen