Growing up a few miles south of the city limits of Rockford, Illinois, my family always watched one station for news and weather. Luckily for me, it was the same station I was at for almost 11 years before coming to WQAD.
As a kid, I wasn't able to stay up to 10pm for the weather, but my mom and dad allowed me to watch pretty much every other time. While my number one idol was Eric Nefstead who was the Chief Meteorologist on WREX Channel 13 for most of my childhood, his fill-in is who I'm paying tribute today.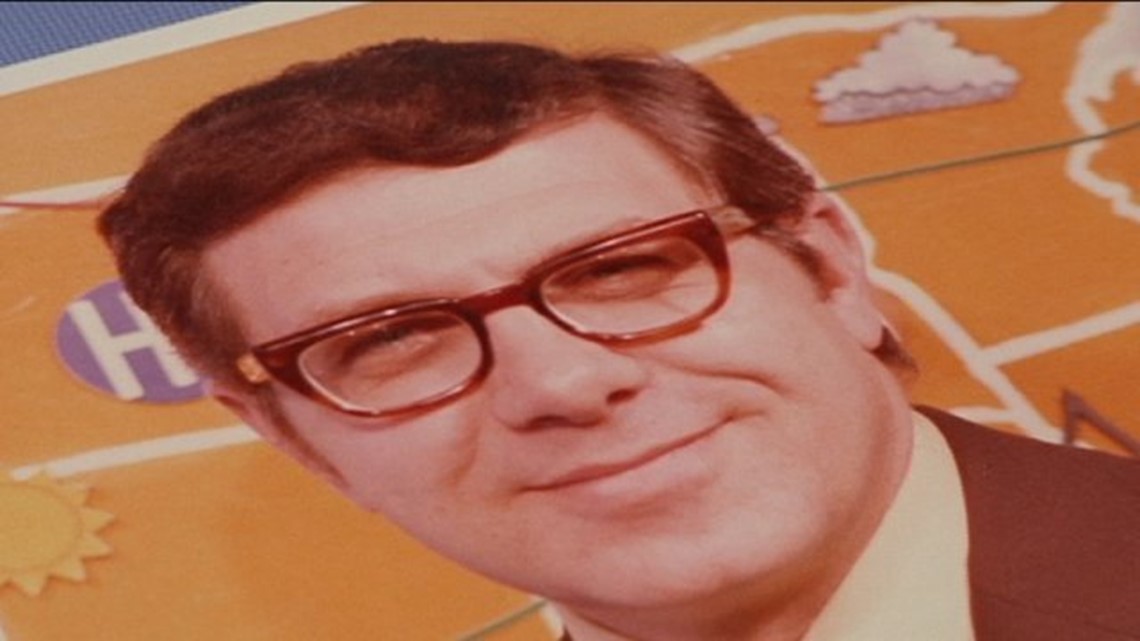 A man by the name of Vince Danca did fill-in weather at WREX-TV from 1966 until 1986. But he wasn't even technically a meteorologist. Very few people on television were back then. His full-time job was teaching English at Rockford's East High School. When the station was short-staffed, Vince filled in. And he did a wonderful and memorable job! Being memorable is just as important as being accurate in this career field. Sometimes people tell me "Eric, I like watching you because you teach people about the weather." I think a lot of that comes from Vince Danca, who was the ultimate "weather teacher."
In 2003 when I started working at the same station as Nefstead and Danca, I asked management if I could resurrect the idea. It was then, the "Eric Factor" was born.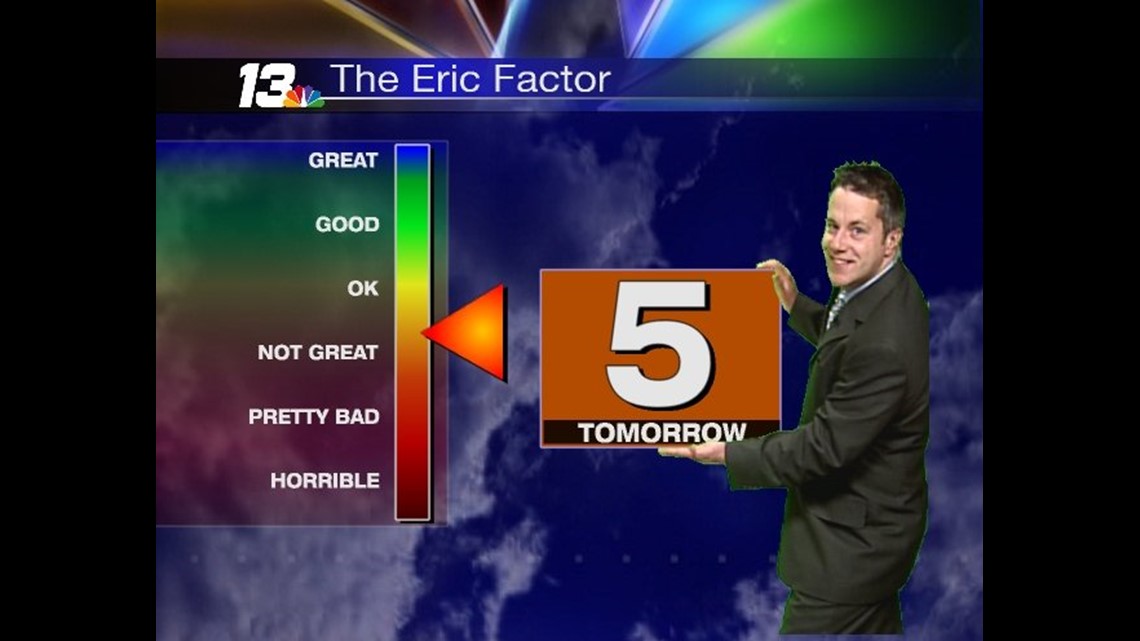 Now that we're in a faster-paced world than ever and back on mornings, I thought it was time to bring it back. For two reasons: it's a slice of my personality and it's memorable. Chris Wright, at our Tribune station in Indianapolis, had a similar graphic entitled "The Wright Word," so I asked him if I could use it for the basis of a new "Eric Factor."
It may not make it on the air every day, but when I do show it, rest assured I'm thinking of Vince Danca…the guy who came before me. And even though he passed away in 2014, his weather legacy lives on.
Fitting that I am able to start with a perfect-ten on this sun-shining day.
-Meteorologist Eric Sorensen