The battle of the seasons continues this week as summer tries to overtake the area Wednesday bringing strong winds and high fire danger to the area.
An expansive area of warmth will begin building to our south this afternoon as the cold front that brought Monday's storms will begin to work back northward. Today looks to be our only full dry day with no real forcing mechanisms to generate showers and thunderstorms.
By Wednesday afternoon a strong south wind will gust as high as 30 MPH at times, ushering in an unseasonably warm air mass for this time of year. Temperatures will quickly rise into the middle 80s. The record high for Wednesday is 95 set back in 2006. With the fall harvest in full swing and the high winds expected, there will be an elevated risk for wildfires during the afternoon and evening hours. You'll want to avoid outdoor burning during this time as fires will quickly become out of control.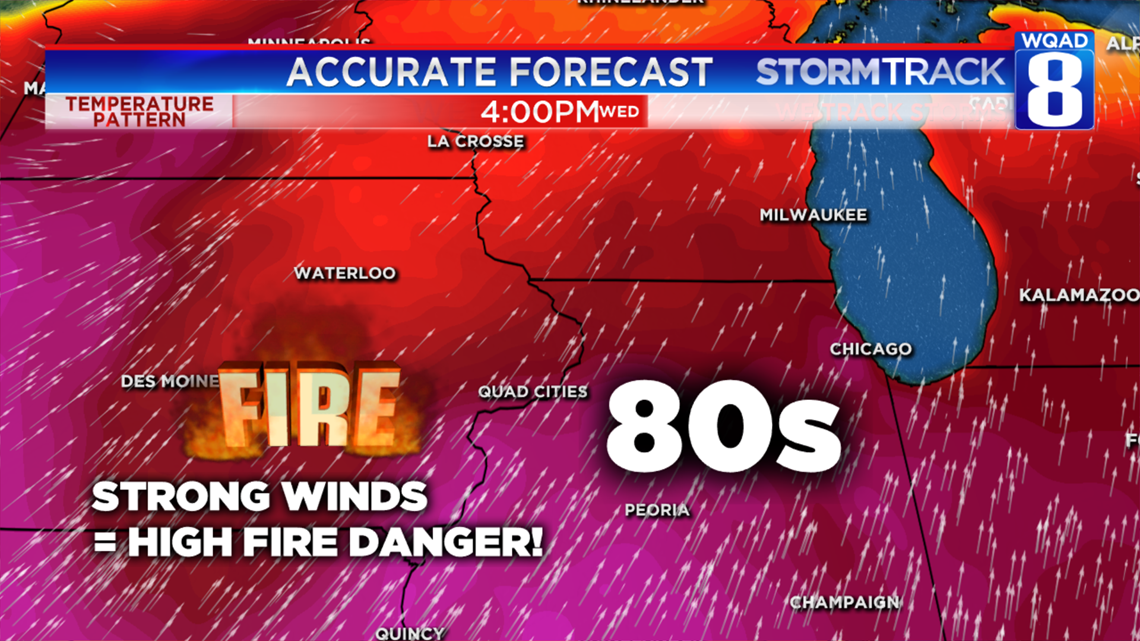 This summer-like warmth will be short lived as a cold front works in late Wednesday night. This will bring a round of showers and storms containing gusty winds and heavy rainfall. The current timing of the front favors the activity coming in just before midnight.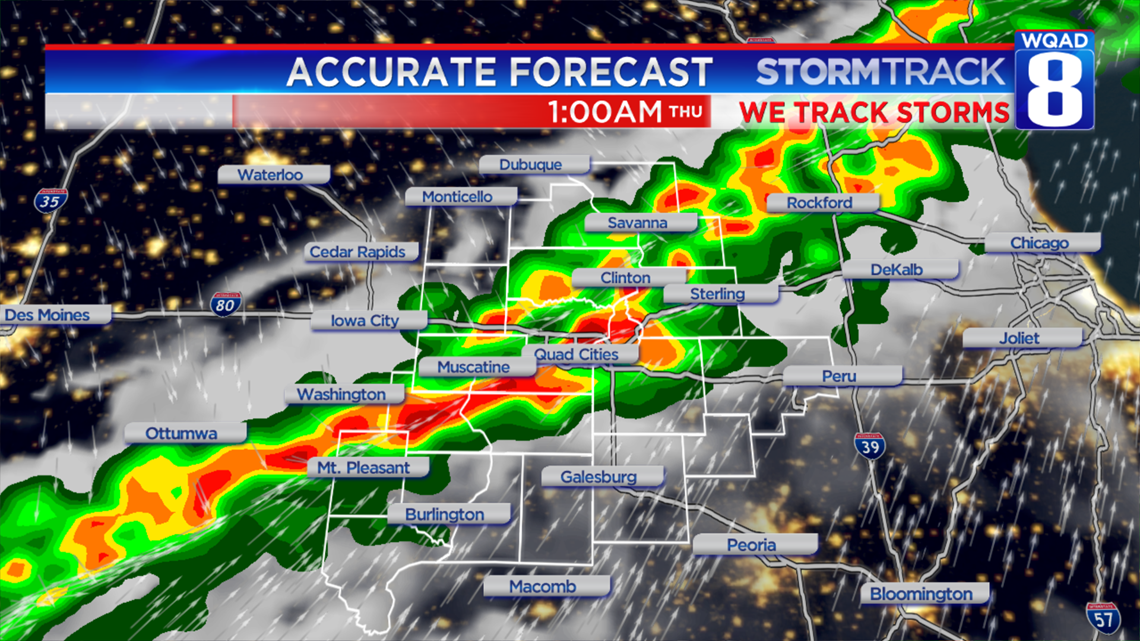 As of right now, the best chance for severe storms will be just to the northwest of the Quad Cities. However, if the front speeds up a bit we could see that threat shift a little further to the southeast. We'll continue to track this potential.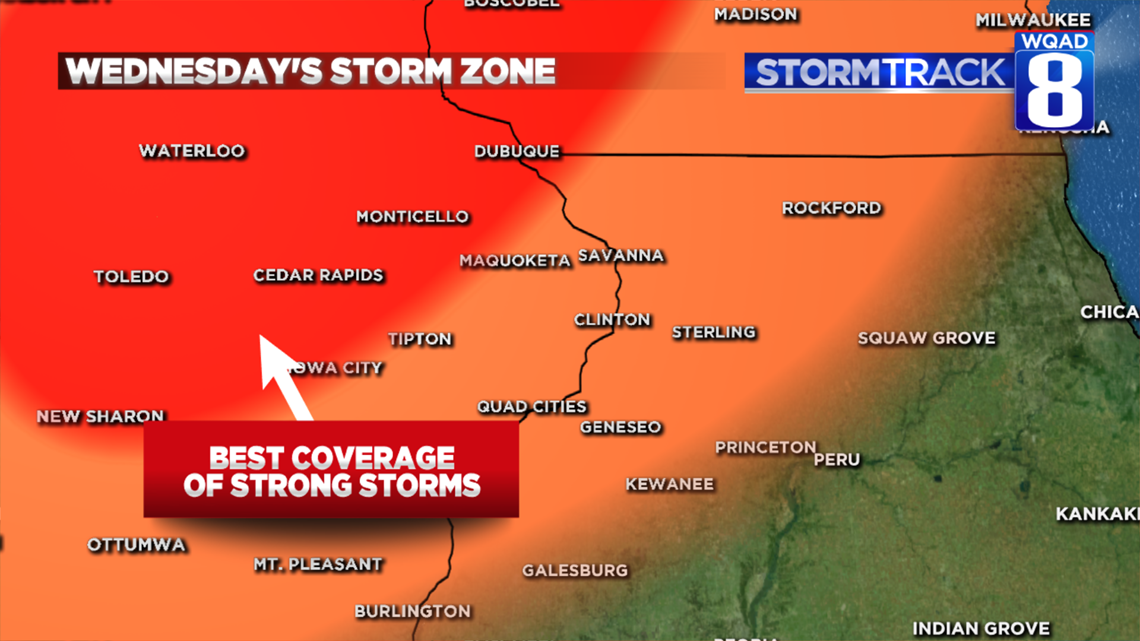 More chances for showers and storms will continue for the remainder of the week and even into the weekend. Rainfall amounts of three inches or more are likely in some locations which will keep the threat of flooding alive into early next week.
Meteorologist Andrew Stutzke