The National Weather Service released the first flood outlook for the 2020 spring season. With the concern for flooding, all eyes are on the Mississippi River.
The Mississippi is at an extreme risk to reach major flood stage. Major flood stage is defined at 18 feet here in the Quad Cities and keep in mind that the river was at an all time high in 2019 at 22.7 feet! The river is at a 95% chance to see this occur this season when usually we only see a 25% chance. Local rivers like the Wapsi and the Rock are also at an elevated risk for flooding, but they are not the most concerning because we haven't received a ton of snow.
Major factors that forecasters look at when predicting flood potential are the amount of snow on the ground, soil moisture, and current river levels. In the Quad Cities, river levels are already high for this time of year and the soil is heavily saturated. Even though we haven't seen a ton of snow this season, areas up north have and that adds to the threat of flooding.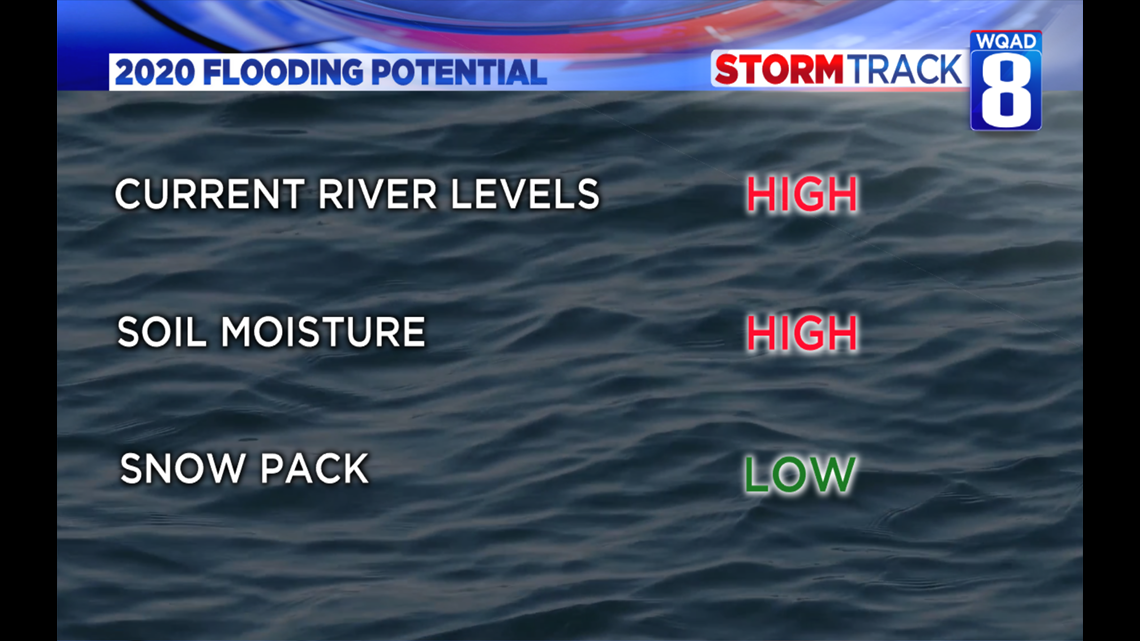 Forecasters look at the entire Mississippi watershed and focus a lot on northern Wisconsin and Minnesota. These areas have received much more snow. In fact if you were to melt all the snow in these northern areas in one instance, it would equal 6 inches of water! This area also has extremely saturated soil. This means that any snow melt or future precipitation will immediately travel into the Mississippi. That eventually will travel downstream to the Quad Cities.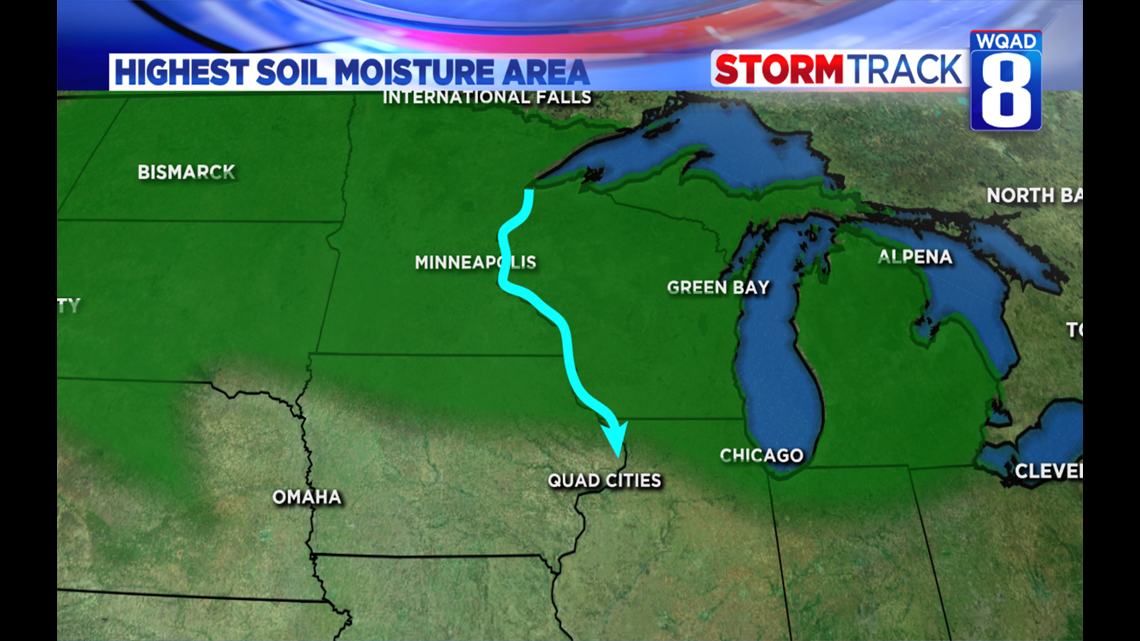 In a few weeks, the National Weather Service will release another flood outlook. Forecasters will closely monitor any additional precipitation across the Mississippi watershed as well as the rate of snow melt and expected spring rains. Usually they only release two flood outlooks for the spring season, but this year they are releasing three.