Damaging wind and hail is still a possible threat for some counties. At this point the StormTrack 8 team can't rule out an isolated tornado.
That threat is being focused a bit more south of the Quad Cities near the Highway 34 corridor and points south. Rainfall could exceed a half an inch in some spots.
Below is a timeline of potential severe weather and where its impacts are expected:
Track storms with us in our live blog:
4:51 p.m.: A severe thunderstorm watch remains in effect for Bureau, Henry and Knox Counties.
Around 4:40 p.m. :Western Bureau County is getting some high wind gusts
Around 3:35 p.m.: The severe thunderstorm watch has been allowed to expire for Hancock, Henderson, Mercer and Warren Counties.
Skies darkening near Maquon, Illinois (view from The Beast) --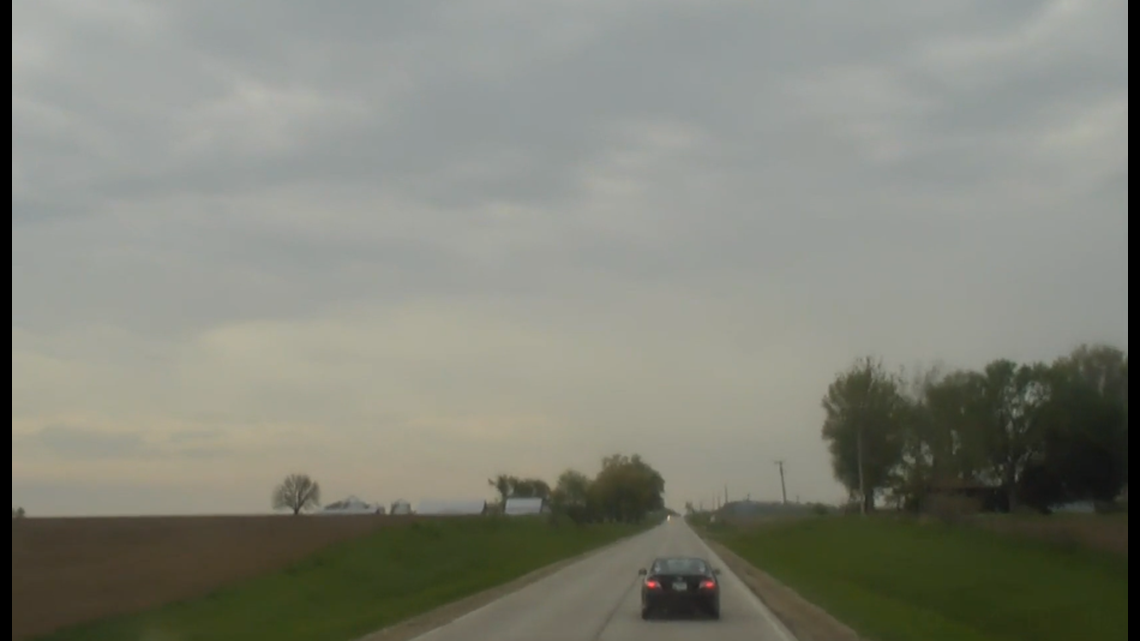 Weather advisory: Strong winds gusting between 45 and 50 mph are possible for residents in Des Moines, Louisa, Henderson, Henry (Illinois), Mercer, Rock Island and Warren Counties. This could come along with pea-sized hail.
"The better energy for storms today is going to be south and east of the Quad Cities," said Meteorologist Andrew Stutzke.