Storms are already in the Quad Cities area and are likely again from about 2 p.m. Tuesday to 3 a.m. Wednesday. The storms are expected to come in two distinct waves — one in the afternoon into early evening and another as the calendar turns to Wednesday.
The first wave is forecasted to be more severe and could include a high hail threat and strong tornadoes. The range of significant storms envelops the entire Quad City area.
StormTrack8 is monitoring the storm as it passes through the Quad Cities area. Check below for the latest updates.
Stay weather aware:
Power Outages
Thousands of Quad Citizens are without power after the first round of storms, and more are likely to follow with later waves. You can find maps and more information on local power outages by clicking/tapping here.
Live Updates
10 p.m. | A Severe Thunderstorm Watch is in effect in much of the Quad City area until 4 a.m. Wednesday.
6:42 p.m. | The area around Macomb is under a Tornado Warning until 7:15 p.m.
6:36 p.m. | The northernmost tip of the QCA is under a Severe Thunderstorm Watch until Wednesday morning at 1 a.m.
6:06 p.m. | Areas just south of the immediate Quad Cities are expected to be the most impacted by Tuesday evening's storms.
3:17 p.m. | Here are the probabilities of different types of damage coming up with the next round of storms.
3:17 p.m. | NWS Quad Cities has done a preliminary survey of damage in Colona and found evidence of an EF-2 Tornado with a max wind speed of 120 mph.
2:50 p.m. | The entire Quad City area is now under a Tornado Watch until 10 p.m.
2:08 p.m. | Tornado watch likely coming in the next few hours
1:36 p.m. | When are the next rounds of storms expected to hit?
1:24 p.m. | Severe weather threat continuing throughout the day
The threat of storms continues through early Wednesday morning. Damaging winds, hail and tornadoes are significant threats.
12:56 p.m. | Some polling places for the April 4 consolidated elections in Rock Island County are closed due to power outages. These locations are directing voters to the Rock Island County Clerk's Office.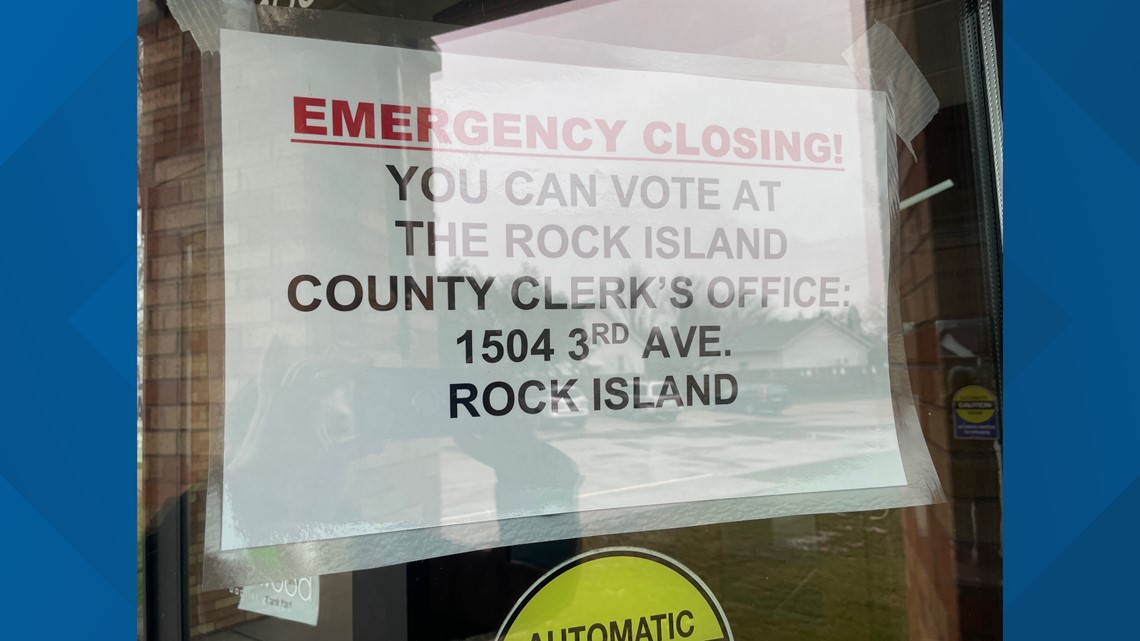 12:47 p.m. | About 18,000 customers within the Quad Cities are without power, according to reporting from James Zahara.
12:40 p.m. | A portion of John Deere Road is closed due to a downed power line.
A power line near the Walmart and Lowe's area of John Deere Road is down, which has knocked out power for much of the area continuing eastward. The eastbound lane has been closed and detoured near Applebee's for the time being. Traffic is backed up significantly.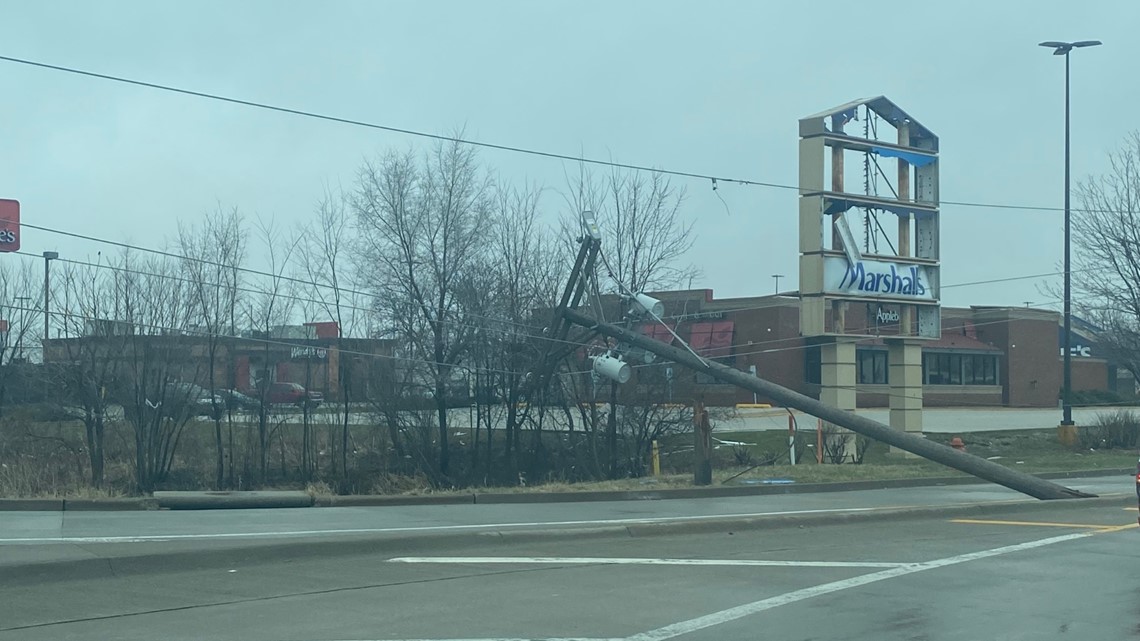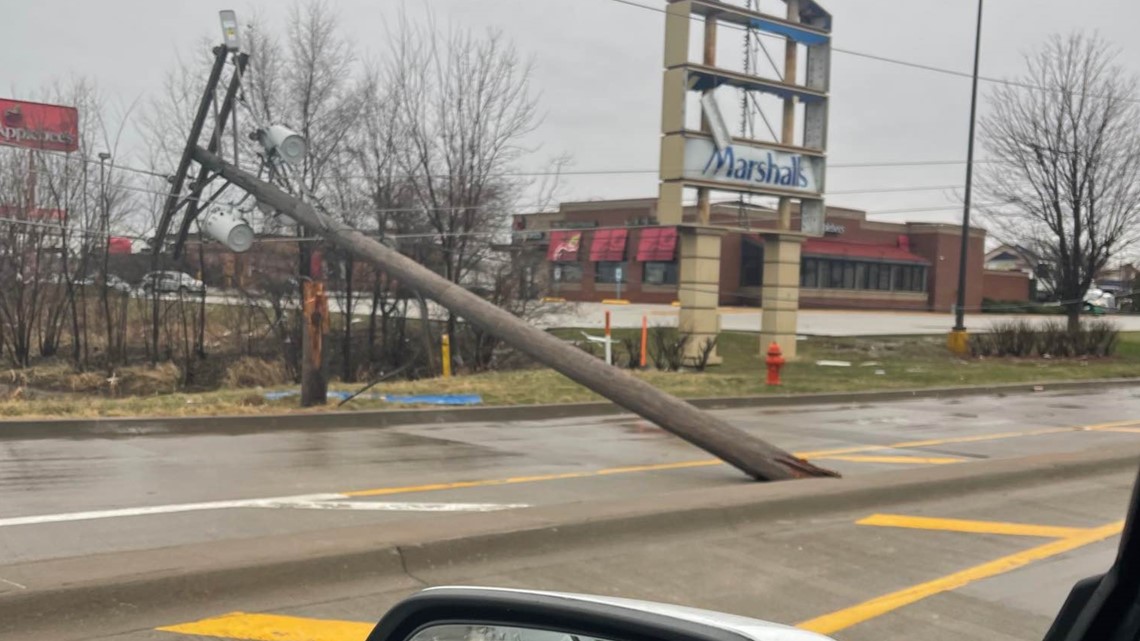 12:00 p.m. | Assessing damage in Rock Island County
The morning storms left a notable impact in Rock Island County with downed trees and power lines and structural damage being found all across the area.
10:41 a.m. | Your pictures so far
Storms have been going on all morning. Here's what you've captured.
Hail, storm damage pictures so far from Tuesday's severe weather
WATCH OUR COVERAGE ON YOUTUBE