Our severe weather season kicked off with a very robust start in the month of March featuring four tornadoes in eastern Iowa and northwest Illinois. Since then, hail has become the primary storm element through April while the number of tornadoes has been slow to rise, especially in Illinois.
Peak tornado season typically occurs during the months of May and June in Iowa and Illinois. So far though, it doesn't appear we will see a spike in those numbers through at least the first half of the month. Unusually cool air for this time of year will send the jet stream, or storm track, further south and keep the threat for severe storms alive for the south-half of the country.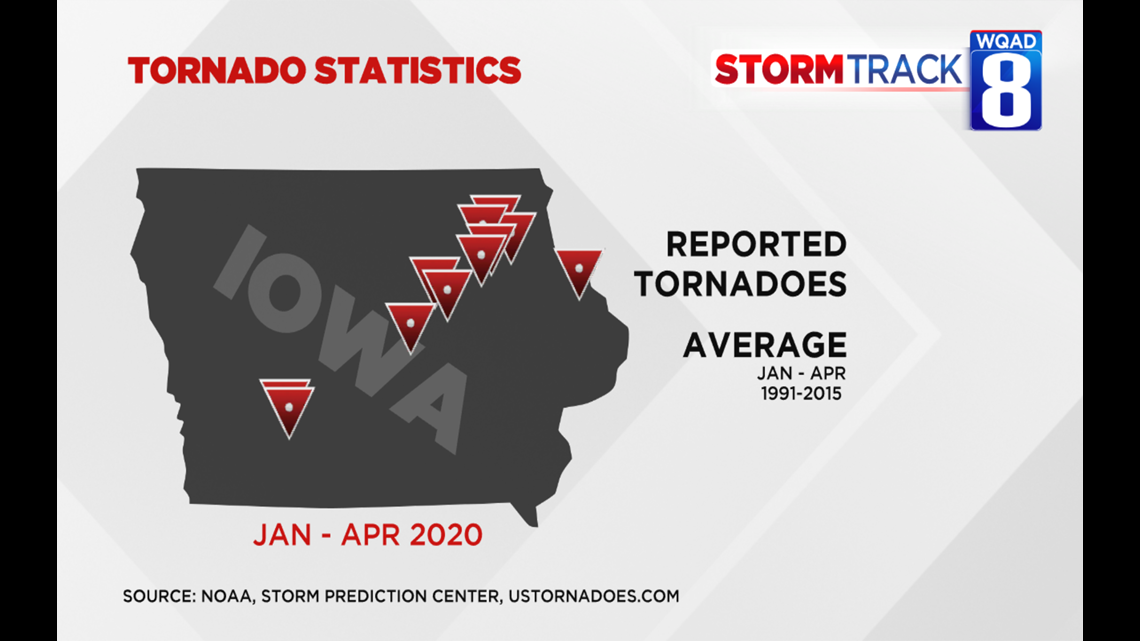 Iowa has seen 11 reported tornadoes so far this year, which is just slightly above average for the state as a whole. The majority of these tornadoes were reported on March 28 and were considered weak, EF1, or weaker in strength.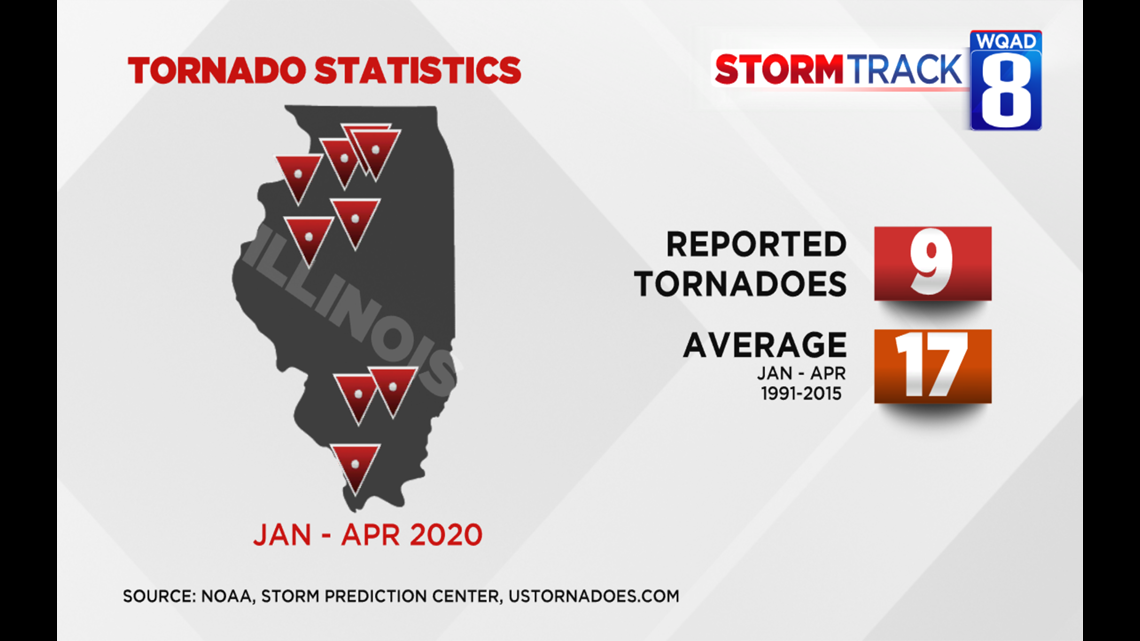 Meanwhile, in Illinois, the tornado count remains below the average with only 9 reported tornadoes compared to an average of 17 for this time of year. Interestingly, the spread of tornado reports geographically has the highest concentration of reports in the western half of the state.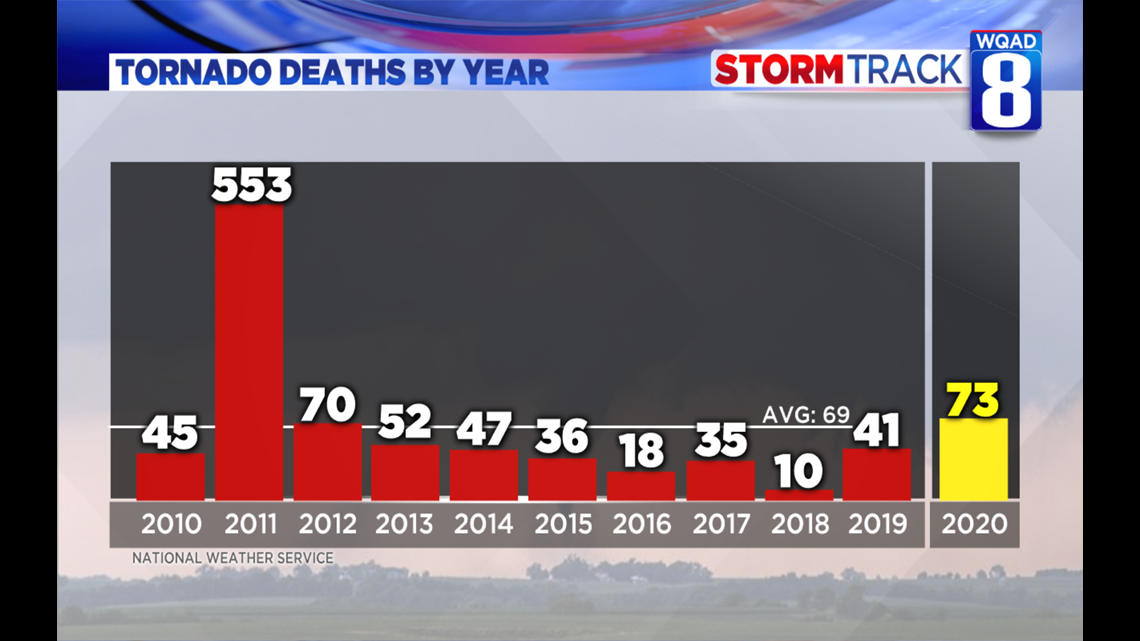 Looking at a national level, the southeast United States continues to lead the way in the number of tornado counts for the year so far and also the number of tornado-related fatalities. Already this year, the death count has surpassed that of the last 8-years. The reason? Several strong and violent tornadoes have tracked across vulnerable regions in the southeast. Several have also struck during the nighttime hours, one of the most dangerous timeframes for tornadoes to impact populations.
Looking ahead to the longer range, it does appear our storm activity will likely increase once we enter the second half of May as the jet stream begins to advance northward again. This will bring needed ingredients, such as warm air and moisture, back into the Quad Cities. Time will tell just how active things will get, but this serves as a reminder that May continues to be a statistically active month for tornadoes here in the Quad Cities.