Davenport's Public Works Director Nicole Gleason says the city is now done picking up debris. It's been ground up to 60,000 cubic yards of mulch. To put that number into perspective, that's enough debris to cover all of Vander Veer park in more than a foot of woodchips.
"With the volume we had from the derecho, this is probably a five to seven year supply of mulch," estimates Gleason.
WQAD viewers storm photos Aug. 10, 2020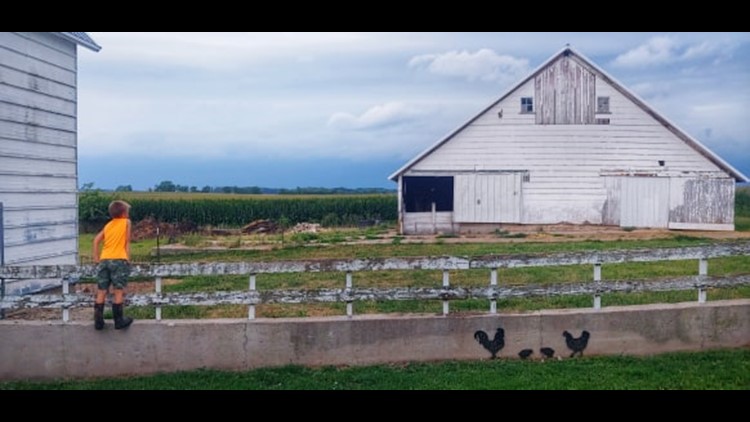 The start of what will be useable garden material, the piles will now go out of the city, but the bills are still coming in.
"Right now we are estimating were in for about $2.3 million. And that's employee labor time and what we can charge for equipment. So there's a loaded rate we apply to things like fuel mileage and wear and tear, things like that," says Gleason.
The city will get some help paying that $2.3 million bill from the federal government. They had to make a list of all the damage done and estimate the cost. Then they submitted that report to the Federal Emergency Management Agency, or FEMA.
"Once we submit that info, it goes through review steps from FEMA, and then we get a check," says Gleason.
The August derecho in 2020 is a storm that changed the landscape and made a dent in city finances.
The derecho left the City of Rock Island with about one-third of the debris Davenport had, accumulating 20,000 cubic yards of wood chips. Other surrounding cities are still in the process of tabulating the damage and costs.