MILAN, Illinois — Outdoor warning sirens give us an early warning when severe weather is approaching. While the siren itself hasn't changed in terms of its looks, the technology that drives it has.
Weather can change an instant. Rock Island County is now showing off its new outdoor siren system, one of the most advanced in the Quad Cities.
"We had five different 9-1-1 centers that had five different tornado siren systems and they set off the system five different ways", said Brian Nelson, a Technology Specialist with Rock Island County 9-1-1. Nelson helped steer the upgrade as part of the County's 9-1-1 consolidation project.
"Because we used to set them off five different ways, sometimes we would get a lot of false positives. What we're really trying to get away from is when the storm touches a County, it will be funny where you are physically at", says Nelson. This scenario plays out quite frequently, especially when storms may threaten just a small part of the County.
This new upgrade also allows County officials to control and even see diagnostic data, anytime and anywhere, with a smartphone. "The mobile app is designed for quick and easy access", says Craig Chubbuck, Product Manager for Commander One, a Federal Signal product that the County purchased. "We have now more capabilities. We have mobile apps that are much faster, much better, and much more secure. Now, everybody wants to go outside with COVID, so, outdoor notification is something that is critical for us and citizens", says Chubbuck.
This new technology incorporates a lot more automation, which will include the timeliness and accuracy of warnings.
"The sirens are really a key component of the whole warning process", says Rich Kinney, a Meteorologist with the National Weather Service in the Quad Cities. "The more and more automation we can see, that can really help streamline the process and make it more accurate to ensure that those sirens that should be going off, they will, and those that don't need to be activated, won't be".
The new system can also be expanded to include indoor warning siren technology for much larger facilities, like John Deere.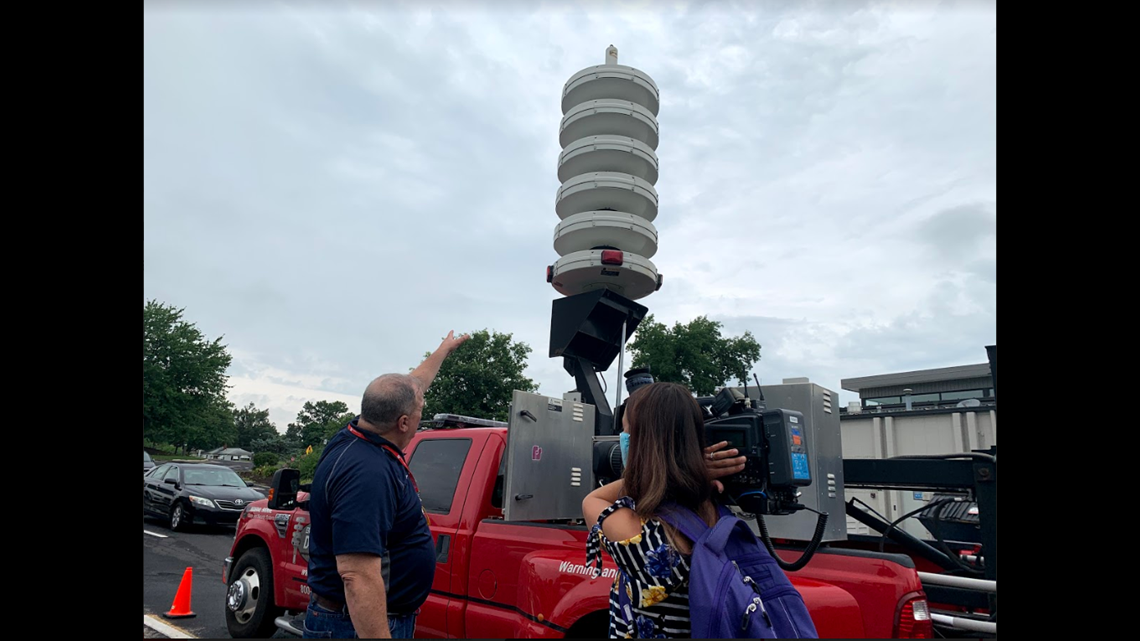 Federal Siren has several demo trucks spread out across the Country. These trucks can also serve as actual working sirens, with the ability to not only blast a tone but also be used as a public address system.
"A tornado could be bearing down on their factory and they need to seek shelter. With all of the manufacturing equipment noise, they may not hear the outdoor sirens. With this new system, we can activate internal building systems as well", says Nelson.
The ultimate goal of this system upgrade is to really only warn the people who are truly in harm's way.