This is an archived post.
When you think about it, we are in more jeopardy driving in wintry weather than during most severe weather alert days.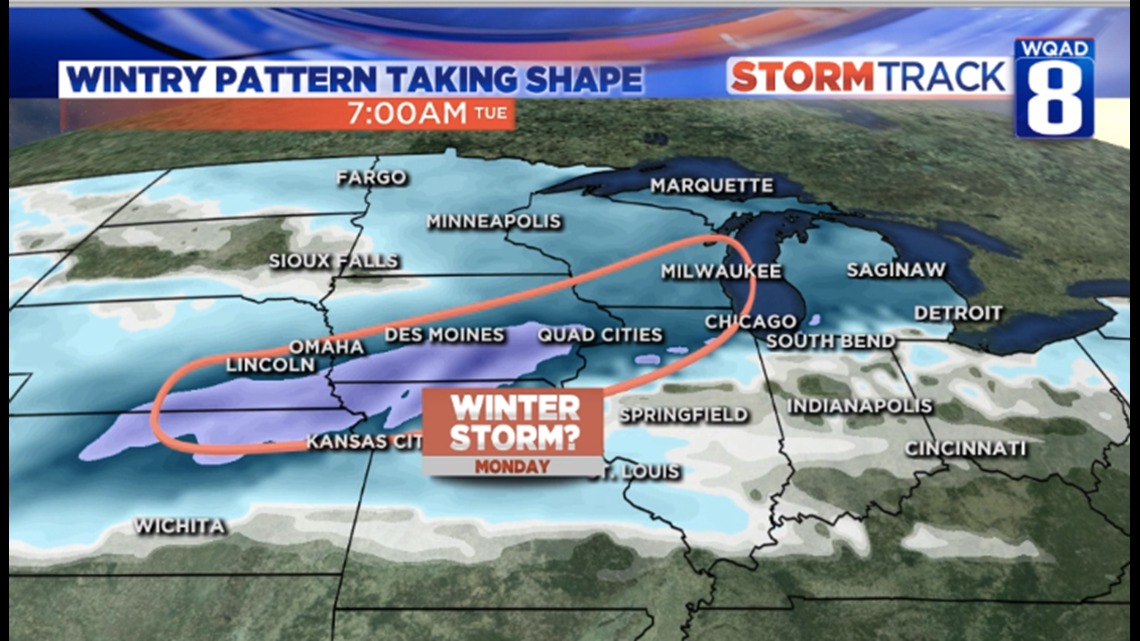 We don't know the exact track at this point, but we do have consistency in the models from day to day and that gives us a little more confidence.
What is? The timing is pretty much locked in: beginning Sunday night, lasting through the afternoon on Monday we will at least get some snow. Whether this is a doozy or a dud remains to be seen. We'll continue to track it accurately over the next few days.
Next week will be much colder, but a lot depends on snow cover by that time.
-Meteorologist Eric Sorensen