ROCK ISLAND, Illinois -- An excessive heat warning is in place for parts of the Upper Midwest. Some say the rising heat dome is caused by corn sweat.
When you drive by a corn field the last thing you wonder is if the corn is sweating.  It doesn't look hot.
"This time of year can mean that the heat index gets even higher," says Storm Track 8 Meteorologist Eric Sorensen.
Corn sweat could be the culprit for the heat.
"We have 94 million acres of corn out there. It's kind of like putting 94 million people in one spot. Its' a lot of humidity," says Marty Mcmanus from the Rock Island Farm Bureau.
While corn doesn't technically sweat, it's an easier way to explain evapotranspiration.
"Evapotranspiration is this huge word that just means it's taking the moisture out of the ground and sending them out in the leaves in trees and in plants," says Sorensen.
Moisture evaporates off crops, just like it does from our bodies.
"Those plants are actually taking the moisture from the soil and they go out in the leaves and the leaves are actually giving off the moisture so it actually increases the humidity in the Upper Midwest," added Sorensen.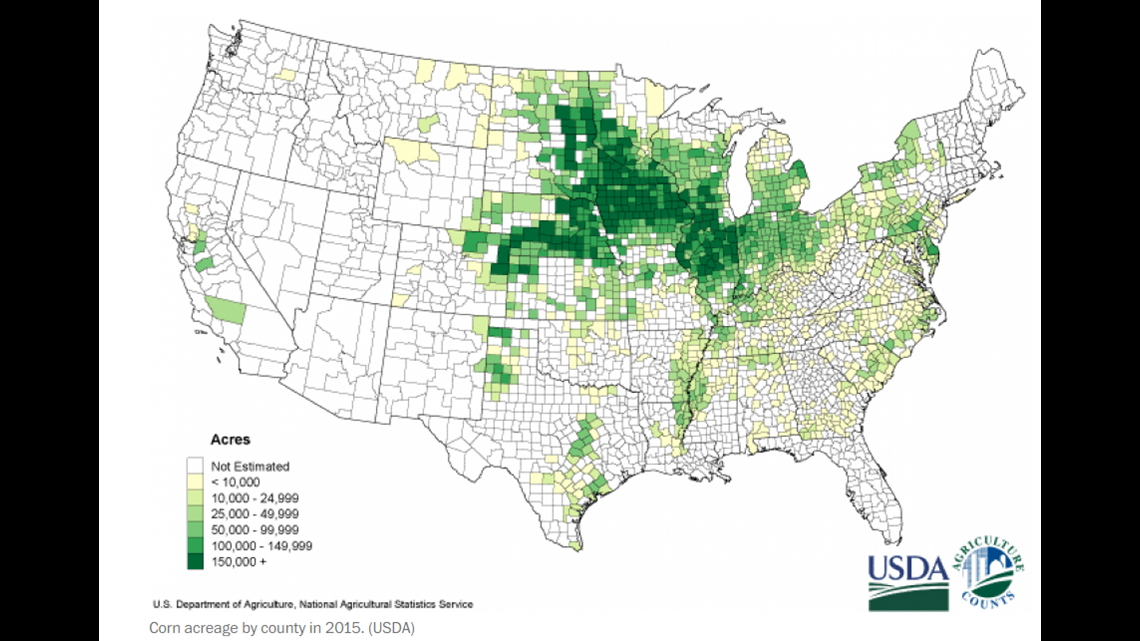 While the heat is uncomfortable for us, it's healthy for crops.
"Our crops have looked better than they have in a long time. They are pretty well green from the bottom up. We should have a good crop the way it's turning out.
With temperatures expected to be in the 90's and a real feel of over 100 degrees, it will be one sweaty weekend for us and the corn.
As of July 20, 2016, about 75 percent of corn crops in Illinois, and 81 percent in Iowa are considered in good to excellent condition.