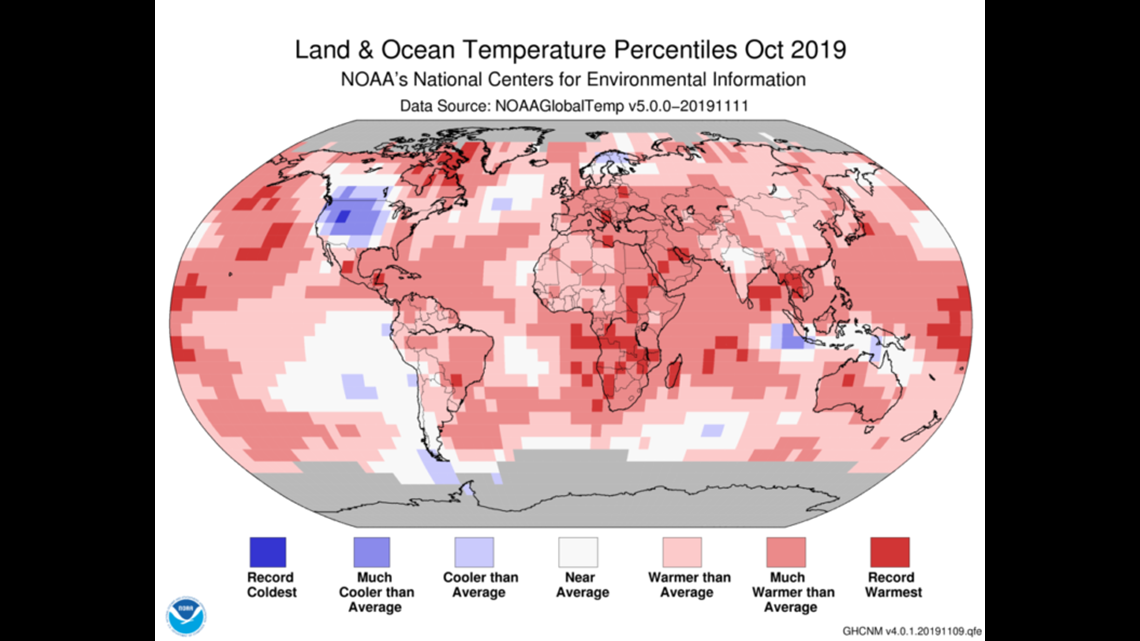 It's a map you may need if you're at the Thanksgiving table with family members who argue that global warming is a hoax.
Temperatures have risen 0.98°C (1.76°F) which is above the 20th century average of 14.0°C (57.1°F).
This value is just 0.06°C (0.11°F) shy of tying the record warm October set in 2015.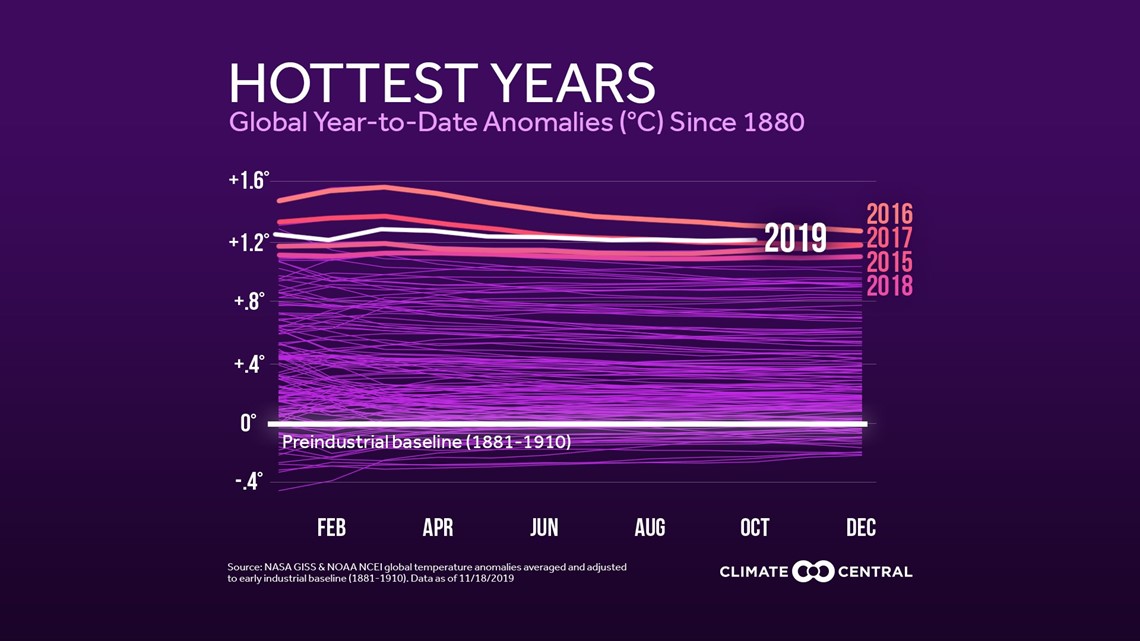 It is almost certain that when the year is done, the 5 hottest years globally will be the last five years.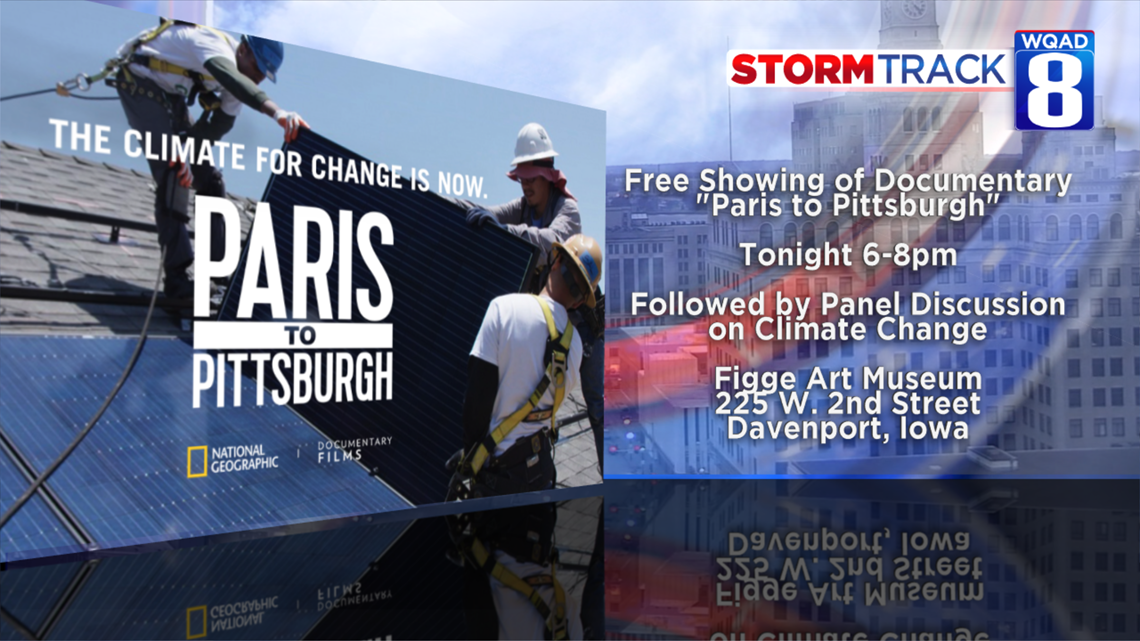 Tonight, there will be a special presentation of the documentary "Paris to Pittsburgh" at the Figge Art Museum in downtown Davenport. The film is about how Americans are working to prevent climate change.
The show begins at 6:00 p.m. I am honored to be taking part in a panel discussion following the film.
-Meteorologist Eric Sorensen