ATLANTA — As of 3 pm, Tropical storm Isaias was approaching Albany, New York. The storm is rocketing through the northeastern United States at a speed of 40 mph still packing 65 mph winds. Both JFK and Laguardia airports reported winds near 70 mph as the eye of the storm passed west of New York City. Over 2 million people lost power as a result of the storm.
Dozens of tornadoes were reported along its path from the Carolina coast through the megalopolis.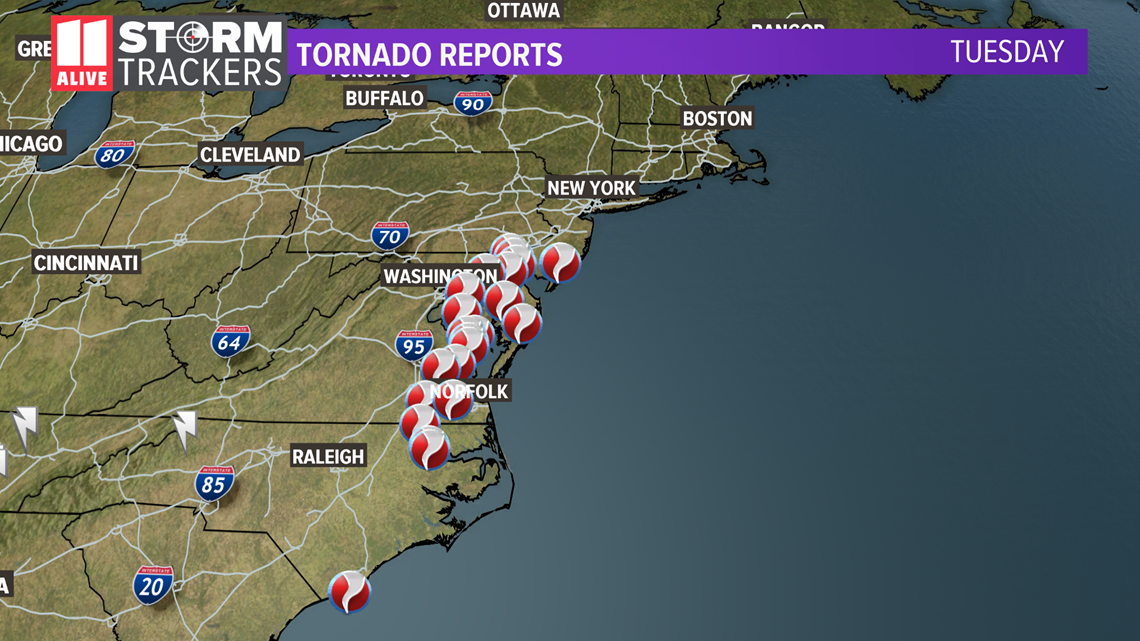 Hurricane Isaias made landfall Monday night in North Carolina.
According to the National Weather Service, the eye of Isaias made landfall around 11:10 p.m. near Ocean Isle Beach with maximum sustained winds of 85 mph.
A weather station at Oak Island, North Carolina recently also reported sustained winds of 76 mph and a gust up to 87 mph.
Isaias was once again upgraded to a hurricane with 75 mph winds at 8 p.m. At 9 p.m., the hurricane center increased the wind speeds to 85mph. In the 11 p.m. advisory, the storm was moving closer to the coast with 85 mph winds.
There are tropical storm warnings still in effect for much of New England. Isaias is expected to briskly move into eastern Canada through Quebec city as a tropical storm and them become extratropical as it moves through the northern province of Quebec.