A special discussion on climate change and its local impacts will occur tonight at 6pm at the Planetary Studies Foundation Earth and Space Museum in downtown Elizabeth, Illinois.
Stormtrack 8 Meteorologist Eric Sorensen will lead the discussion after a special presentation on climate change. In it, he will talk about the local impacts climate change is having, as well as the ways to solve the crisis.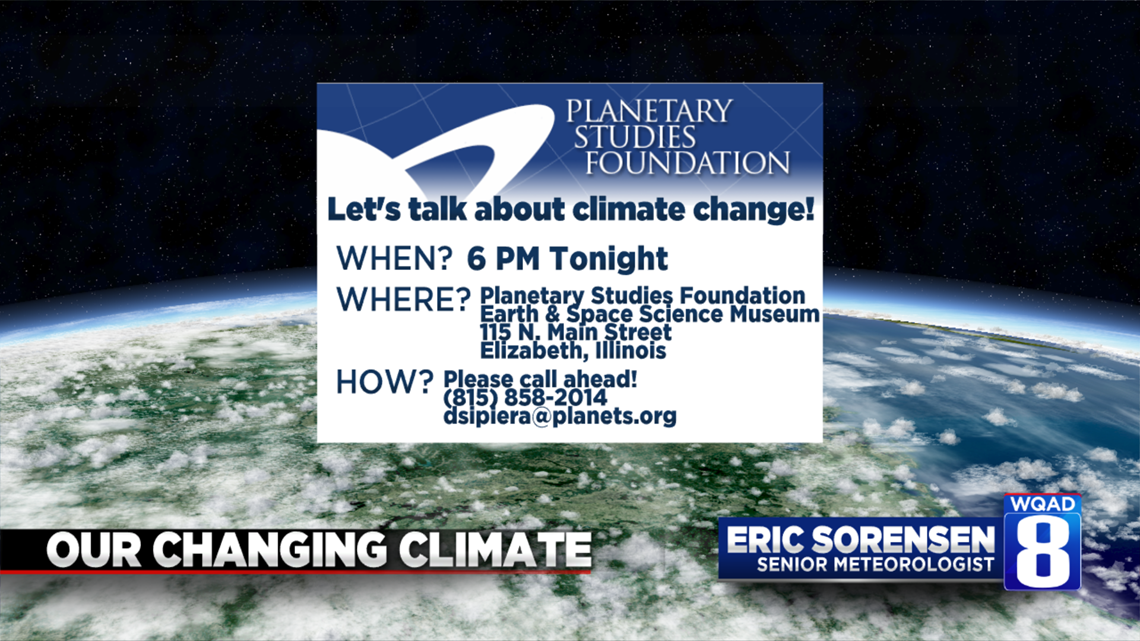 There is no cost to attend but space is limited. Call Diane Sipiera at the Planetary Science Foundation (815)858-2014 if you'd like to attend. You can also email her at dsipiera@planets.org.