MOLINE, Ill. — It's official! An El Niño is currently in progress across the globe and is expected to intensify as we enter the upcoming winter 2023-2024 season.
What is an El Niño?
The phenomenon is characterized by warmer-than-average sea surface temperatures in the eastern Pacific Ocean off the coast of South America. After experiencing a triple dip La Niña pattern the last three years, the shift will mark a noticeable change for the upcoming 2023-2024 winter season.
When was the last time the U.S. experienced El Niño conditions?
The last time El Niño conditions were present was in 2018-2019. This particular El Niño was a weak one in strength. However, forecasters this year expect a rather robust El Niño to fully develop by the upcoming winter season. The last time we had a strong El Niño was in 2015-2016 and again in 1997-1998.
Is there a link to the sunspot cycle?
Interestingly enough, there appears to be! Notice that our sunspot cycle maximums tend to occur during El Niño years.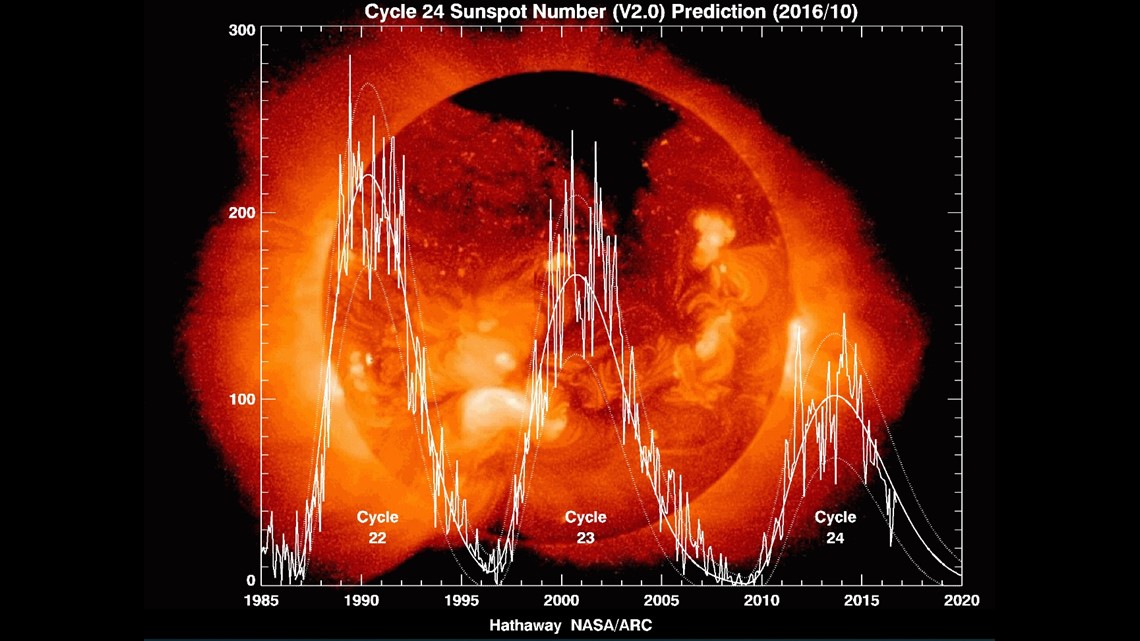 Notice that cycle 24 correlates well with the last observed El Niño back in 2015 and 2016. We saw another sunspot activity minimum most recently in 2020-2023, with activity again picking up at the present time.
What kind of impact can we expect on the overall weather pattern?
It really boils down to two things: where you live and the overall strength of the El Niño pattern. Areas across the southern US will likely experience above-average precipitation as an active subtropical jet migrates much further northward than normal, keeping the active storm track close by.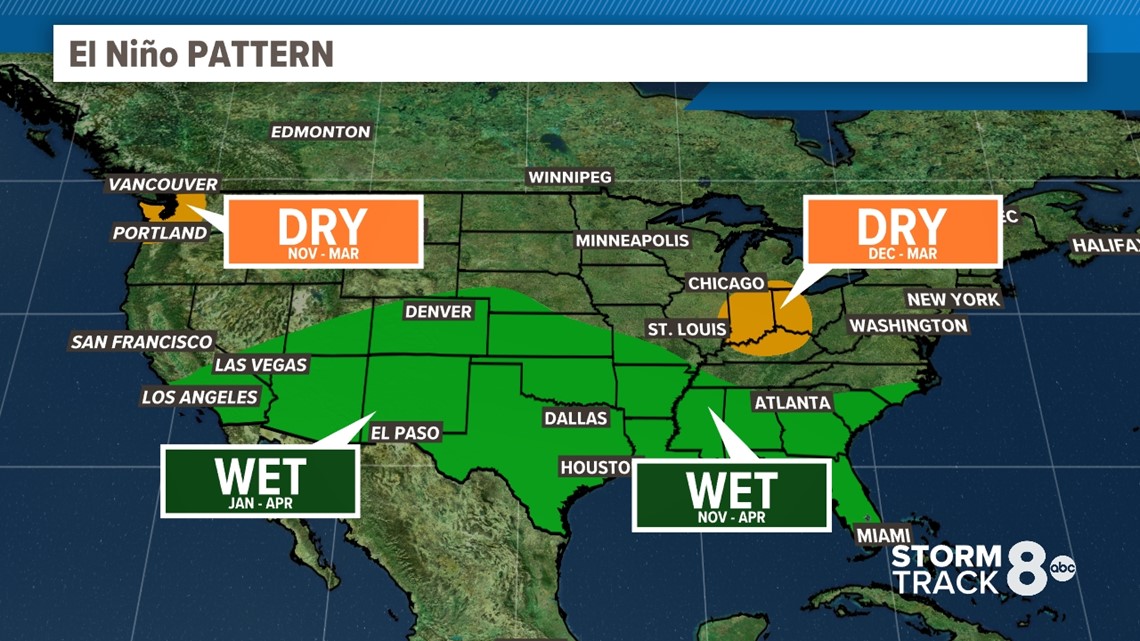 Wave after wave of energy keeps the rain going and is usually extremely beneficial to drought-stricken areas of California. Meanwhile in the Midwest dry conditions and expanding drought are likely in parts of this region along with a small region in the pacific northwest.
How long will El Niño last?
From past observations, El Niño patterns typically last anywhere from 9-12 months at a time, while La Niña events are much longer, lasting more than a year, exactly like the one we just went through. What matters is the strength. The stronger the pattern, the longer it will stick around. That remains a bit of an unknown right now, which is why trying to forecast the impact on the upcoming winter season is a bit more challenging this far out.