MOLINE, Ill. — Meteorological winter is now halfway over in the Quad Cities and so far, it's been one of the easier winters in recent memory. The lack of snow, almost a foot behind where it should be for the season so far, and a real lack of lingering cold has made many wonder what the rest of the season may have in store. Mary from Rock Island, Illinois submitted this question.
How unusually warm has this January been for us here in the Quad Cities?
Warmth is quite an understatement when it comes to January 2023 so far. It's been remarkably warm. The second warmest on record, in fact!
With the exception of two days, each day so far this month has logged temperatures above the average. For the month to date, the average temperature, which takes a combination of the daily high and low temperature, is running at 35.2°, leaving the warmest January record temperature in jeopardy of falling.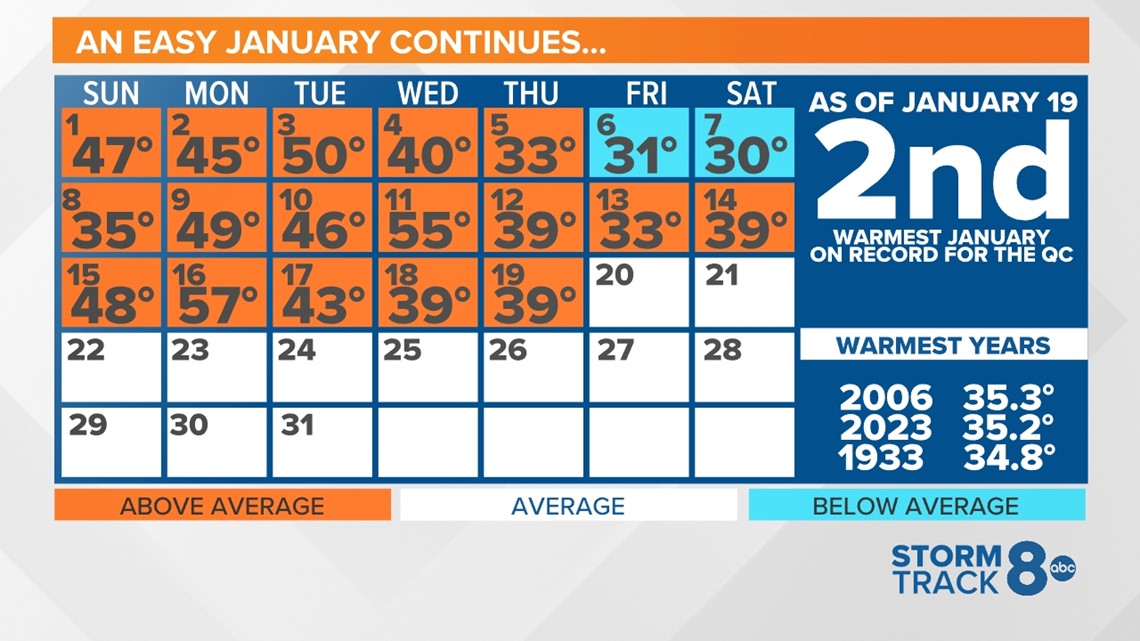 The snow has also been missing in action this month. As of Jan. 19, the Quad Cities has only seen a little more than half an inch of snowfall. The seasonal total is also down quite considerably, nearly a foot behind normal for this time of year. Normally, with such a shortfall in snow, we'd be concerned about extremely dry conditions going into the spring months. However, we have managed to see rain at regular intervals, keeping some moisture in place. That keeps area farmers happy!
So, what will the rest of winter 2022-2023 look like?
The meteorological winter season will officially conclude on Feb. 28. That doesn't leave us much time in terms of catching up on cold and snow, however, we can take note of a few clues that are starting to come to light.
Often times when looking towards the future weather pattern, we can get hints from the past.
In 2006, which holds the record for the warmest January in the Quad Cities, our weather pattern was under the influence of a weak El Niño pattern. That January also had lackluster snowfall with a total accumulation of just 3.1". The following February and March also had below-average snowfall to close out the winter season.
In 1933, another warm January year, snowfall was also lacking with a total accumulation of 2.8" for the month. The following February and March, to no surprise, also had well below-average snowfall totals. However, February and March trended slightly colder in average temperature.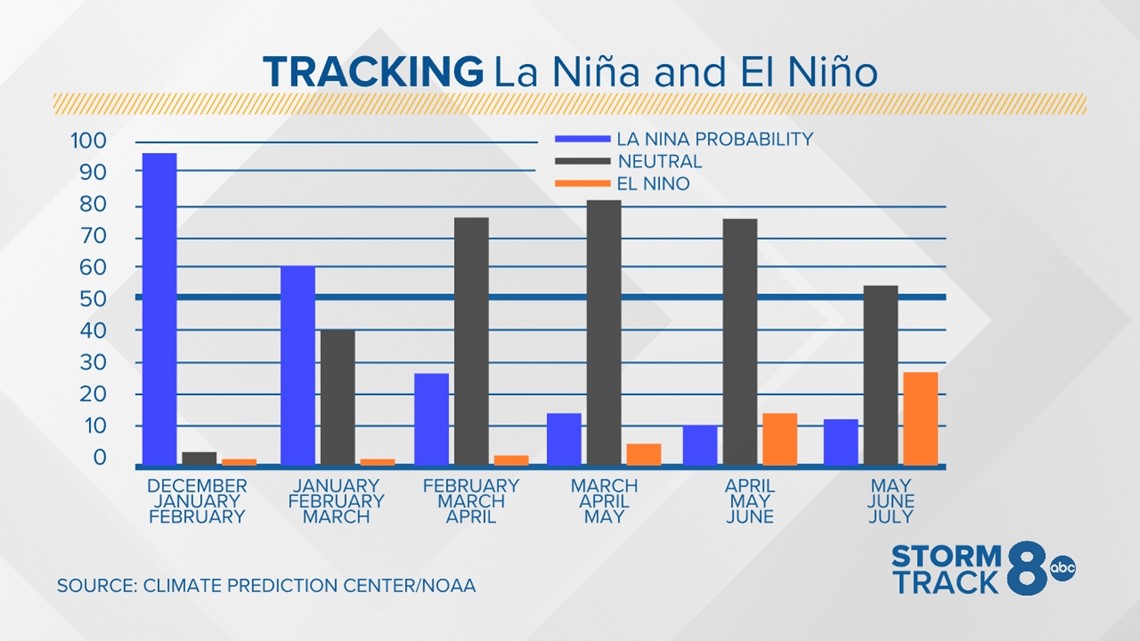 Our ongoing La Niña is a weak one, meaning its impacts are not strong and it doesn't totally dictate the ongoing weather pattern. It is expected to continue weakening in the next month or two as we return to neutral conditions for the spring and upcoming summer.
In the near term, a strong stratospheric warming event is anticipated for the end of January and the beginning of February. A sudden stratospheric warming is a significant disruption of the stratospheric polar vortex that begins with large-scale atmosphere waves (Rossby waves) getting pushed higher into the atmosphere. These waves can "break", like waves in the ocean, on top of the polar vortex and weaken it, causing bitterly cold air to sink southward into portions of the United States.
That colder trend in the next few weeks will spell some increased promise for snow at times, too. However, there are also several signs pointing to a reversal of that trend by mid-February, with more warmth expected to take back over to finish out the remainder of the winter season.
Sidenote (and equally as interesting)
We will be heading for a solar maximum later this year through next. A solar maximum is just a fancy term for an increase in sunspot activity as the sun's magnetic poles switch locations every 11 years.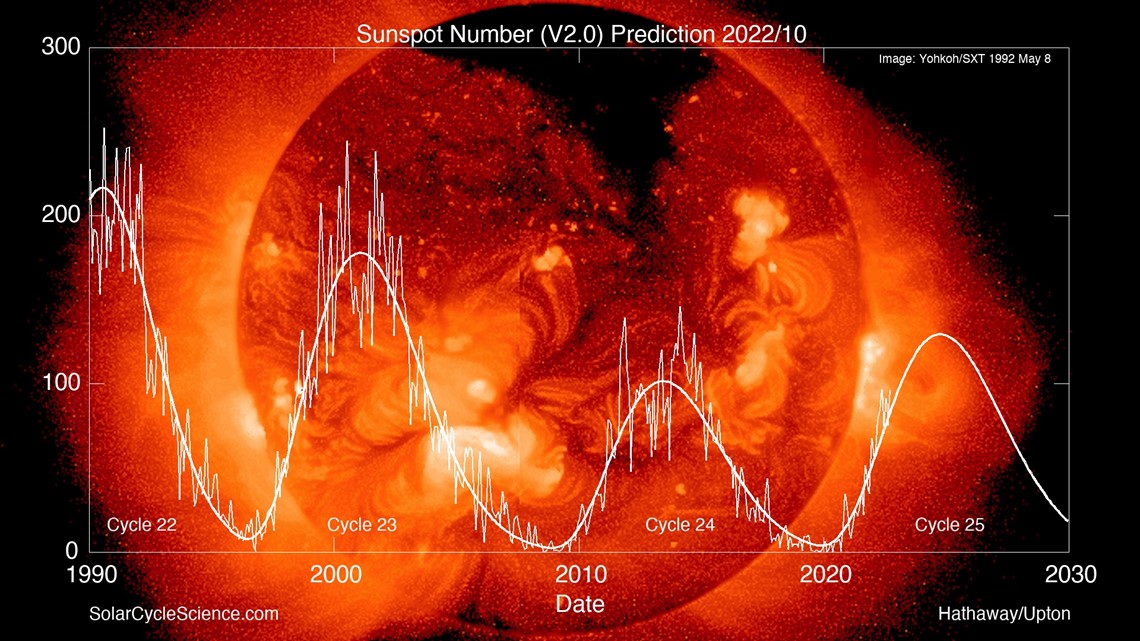 You can read more about how solar maximums and minimums impact Earth's climate, here. There's still a lot of work to be done when it comes to this field of study.
Have a question you would like to ask me for an upcoming Ask Andrew segment? Submit it, here.